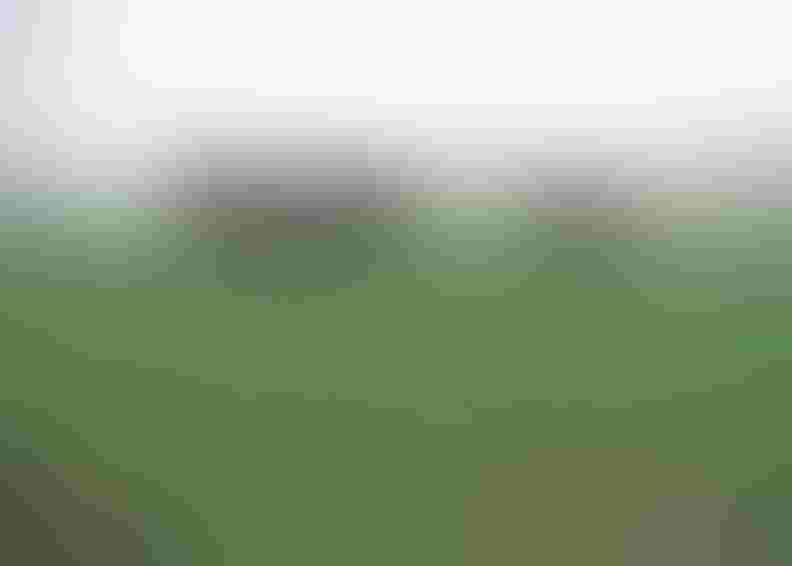 More efficient land use, a stalled demand for corn ethanol and increased demand for meat in developing countries should help boost the livestock industry in coming years, according to a Purdue University agricultural economist.
Farzad Taheripour, a research assistant professor of agricultural economics, used Food and Agriculture Organization and U.S. Department of Agriculture data, paired with Purdue's Global Trade Analysis Project model, to guide analysis of global economic issues. 
"Due to consumer taste preferences, global growth in income and population, the livestock industry will grow, particularly toward poultry and pork," Taheripour said. "The demand for poultry and pork will increase significantly."
Taheripour said less land is being used for feed crops these days, but increased efficiency makes each acre more productive. More feed from those acres should help livestock producers manage their production costs.
Corn ethanol demand has also hit a wall. Over the past decade, diverting grains from food and feed to fuel has increased feed prices for livestock producers, Taheripour said, but the ethanol industry in the United States has now reached the Renewable Fuel Standard mandated level. This may mean little growth in corn use for ethanol in coming years.
Want access to the very latest in agriculture news each day? Sign up for the Western Farm Press Daily e-mail newsletter.
An ethanol production byproduct, dried distillers grains, has been used for livestock feed, helping to somewhat mitigate feed price increases. However, this offset was not large enough to keep feed prices from rising sharply. In coming years, any new growth in corn production could go toward livestock producers, which will likely help them with feed prices.
"During the past 10 years, ethanol expansion contributed to feed price increases, but now it will not push feed prices upward," Taheripour said. "In the future, livestock producers may struggle with other factors that affect feed prices, but because of the lack of increased demand in the ethanol industry, they will likely see lower overall feed prices."
Taheripour said livestock producers would also face increased demand for meat in countries such as China and India, which have booming populations and are becoming wealthier. Those countries are expected to demand more pork and chicken since those products are cheaper than beef.
One issue that could affect livestock producers is cellulosic biofuels produced from dedicated energy crops. If that technology becomes economically feasible, Taheripour said there would be competition for land currently used to grow livestock feed. Converting some of that land to cellulosic biofuel feedstocks could once again drive up feed prices.
Taheripour's findings were published in the Journal Animal Frontier.
More from Western Farm Press
Times are good for California agriculture
Rush to ban neonicotinoid pesticides often political
Agriculture readies for its ultimate challenge
Subscribe to receive top agriculture news
Be informed daily with these free e-newsletters
You May Also Like
---