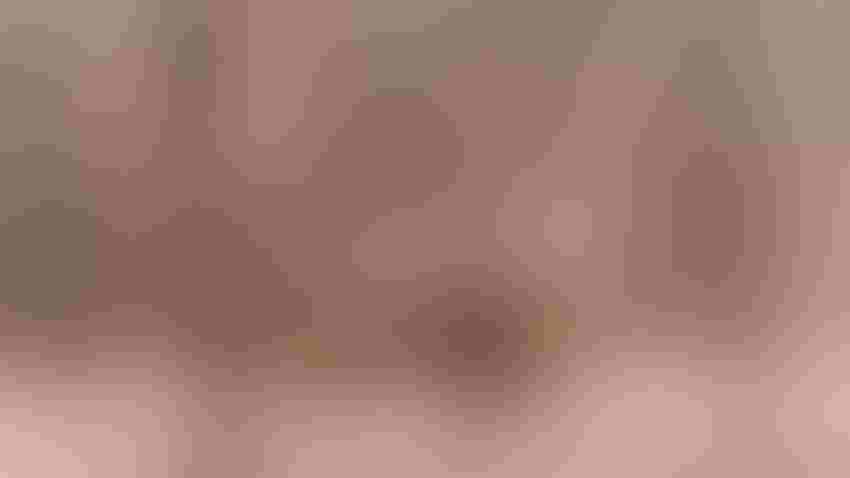 LAND VALUES: Aggressive land buyers continue to drive the demand for rural farmland.
ricardoreitmeyer/Getty images
The land market momentum that began in late 2021 accelerated into 2022 and was driven by competition for high quality cropland. It resulted in both record sales and overall increases in land values across the country, according to Farmers National Co.
Strong demand across the country brought opportunities to landowners interested in capitalizing on the current land market, Farmers National says. Aggressive land buyers continue to drive competition through public/online auction methods, giving a true market value in those specific areas.  
In most cases, landowners selling property experienced values never before seen for their farmland. The final results at these auctions set records in several states and have increased year-to-year values between 20% and 34% across Corn Belt states, according to the most recent report from the Kansas City Federal Reserve.
It's a similar story in Kansas on its own, as shown by the Jan. 4 auction of 640 acres of grassland in Sheridan County, which sold for $896,000.
The property was offered in a single tract, which included live water through the center of this section and a good water well on the eastern half of the section. The seller was James J. Schamberger. Farm & Ranch Realty Inc. Colby, Kan., handled the sale.
SHERIDAN COUNTY
In a second Sheridan County transaction, about 340 acres of cropland and grass was sold at auction Jan. 17. Tract 1 was 328 acres of crop and native grass pasture with a good windmill, and it sold for $1,875 per acre. Tract 2 was about 12 acres and included a farmstead, and it sold for $26,000. The sellers were Steve and Laura Fellhoelter. Farm & Ranch Realty Inc. handled the sale.
THOMAS COUNTY
About 640 acres of Thomas County land south of Brewster, Kan., was sold in three tracts at auction Jan. 12. Tract 1 and Tract 2 were each 160 acres of cropland, each planted to wheat, and each sold for $3,150 per acre. Tract 3 was 140 acres of cropland and 170 acres of grass pasture, and it sold for $2,300 per acre. The seller was the Jean Anne Kersten Living Trust. Farm & Ranch Realty Inc. handled the sale.
STAFFORD COUNTY
About 232 acres of Stafford County land was sold at auction Dec. 19. The land included 181 acres of dry cropland and 41 acres of pasture. It included a pond and a cased water well with electricity, as well as abundant trees and shrubs for the hunting enthusiast. The property sold for $1,400 per acre. The sellers were the Miller family. Carr Auction and Real Estate, Larned, Kan., handled the sale.
Subscribe to receive top agriculture news
Be informed daily with these free e-newsletters
You May Also Like
---