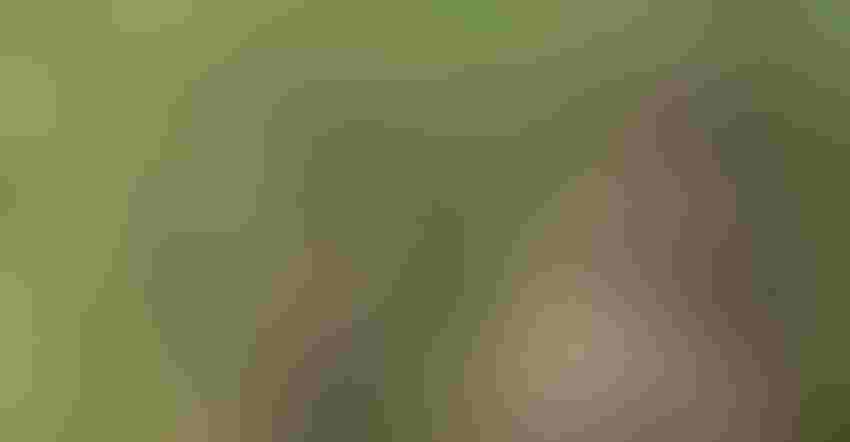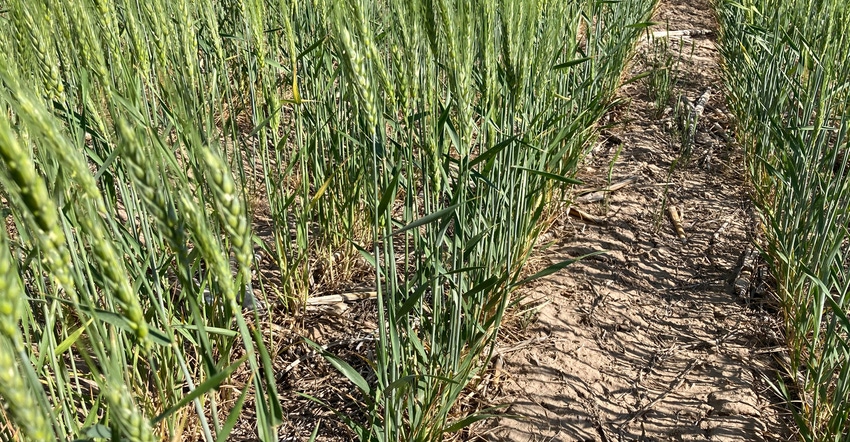 DROUGHT: Experts are predicting a rare "triple-dip" La Niña, which could bring warm and dry weather to Kansas this winter. In October, Kansas Gov. Laura Kelly updated drought declarations that cover all 105 counties in the state.
Jennifer M. Latzke
Benjamin Franklin famously said, "Guests, like fish, begin to smell after three days." With the recent forecast of a third La Niña weather event in a row, some Kansas farmers are left wondering just when this unwelcome guest might show herself to the door.
The National Oceanic and Atmospheric Administration's (NOAA) Climate Prediction Center announced Oct. 13 there is a 75% chance of a La Niña for the months of December, January and February. And it predicts a 54% chance for a weather event neutral to the El Niño-Southern Oscillation (ENSO) from February to April 2023. Below-average sea surface temperatures at the central and eastern equatorial Pacific Ocean during September, combined with suppressed convection over the western and central tropical Pacific, reflect a continued La Niña, according to the Climate Prediction Center.
Chip Redmond, Kansas Mesonet manager, and Matthew Sittel, assistant state climatologist, explained in the Oct. 6 issue of Agronomy eUpdates (see link below) that this current La Niña has driven drought expansion across the region, with continued high pressure to the West. Kansas typically sees an increase in warm and dry extremes during the winter months with La Niña in place. And last year, they write, Kansas recorded the warmest December on record. So a continued La Niña event could spell trouble.
"Additionally, La Niña has worked with the negative Pacific Decadal Oscillation [a long-lived El Niño-like pattern of Pacific climate variability] to help be deconstructive, preventing a significant pattern change and the shunting influence of other oscillations," they write. Typically, winter brings change to the pattern from those other oscillations, but without some change to the overall background, that's not likely to happen.
Triple dip
Forecast models of a third straight year of La Niña are very rare. Redmond and Sittel said this will be only the third time this has occurred since records began in 1950. Previous triple dips were centered around 1974 and 1999.
"That doesn't provide us with a very good historical analog since it is a rare event," they write. However, the summer of 2000 was very similar to 2022, and can provide some insights. Summer of 2000 was the seventh-driest on record, and similarly, the summer of 2022 was the 10th-driest. Both were also record-setting warm summers.
So, let's look at the fall and winter of 2001 to see what this winter might hold in store.
Redmond and Sittel report that the fall of 2001 had moderate weather — already a change from what's been predicted for this fall.
"After a warm and dry December 2000, it flipped and became quite cool and wet," they write. "In fact, the December through February 2001 period was the 16th-coldest and eighth-wettest on record." There was even above-normal snowfall.
But there's more to predicting that transition from moderate to cool and wet conditions.
Climbing out
There has never been a period of four straight winters with La Niña, but we only have 70 years of data, the two write. But in order to climb out of this La Niña, the mean jet stream flow and the polar vortex will have to cooperate.
If this northern jet stream that follows the Arctic Oscillation is positive, the vortex is stable with cold air, and the jet stream stays to our north. But when the vortex weakens and becomes negative, significant bursts of cold air could drop into our region. That's what happened this past February.
"The AO or polar vortex changes on a much quicker scale than the ENSO," Redmond and Sittel write. "As a result, it is a bit harder to predict far out. However, with La Niña in place, it does provide a favorable background for negative AO to be more impactful for the Central Plains."
In short, the experts predict La Niña may be sticking around to overstay her welcome a little longer this fall and winter.
"There are some signs that the Madden Julian Oscillation may bring some hints of Central Plains moisture in mid- to late October, into early November; the overall forecast is expected to align with persistent warmer-than-normal and drier-than-normal conditions through the end of the year," they write.
To read the full report, visit the Oct. 6 Kansas State University Agronomy eUpdate 2022 Fall Weather Outlook for Kansas.
Kansas State University Department of Agronomy and NOAA Climate Prediction Center contributed to this article.
About the Author(s)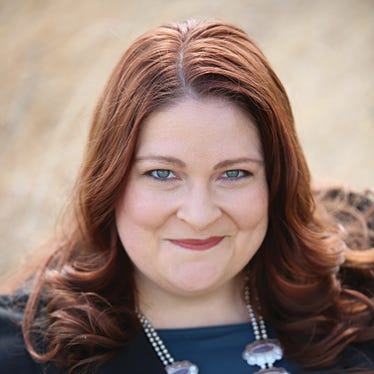 Through all her travels, Jennifer M. Latzke knows that there is no place like Kansas.
Jennifer grew up on her family's multigenerational registered Angus seedstock ranch and diversified farm just north of Woodbine, Kan., about 30 minutes south of Junction City on the edge of the Kansas Flint Hills. Rock Springs Ranch State 4-H Center was in her family's backyard.
While at Kansas State University, Jennifer was a member of the Sigma Kappa Sorority and a national officer for the Agricultural Communicators of Tomorrow. She graduated in May 2000 with a bachelor's degree in agricultural communications and a minor in animal science. In August 2000 Jennifer started her 20-year agricultural writing career in Dodge City, Kan., on the far southwest corner of the state.
She's traveled across the U.S. writing on wheat, sorghum, corn, cotton, dairy and beef stories as well as breaking news and policy at the local, state and national levels. Latzke has traveled across Mexico and South America with the U.S. Wheat Associates and toured Vietnam as a member of KARL Class X. She's traveled to Argentina as one of 10 IFAJ-Alltech Young Leaders in Agricultural Journalism. And she was part of a delegation of AAEA: The Ag Communicators Network members invited to Cuba.
Jennifer's an award-winning writer, columnist, and podcaster, recognized by the Kansas Professional Communicators, Kansas Press Association, the National Federation of Presswomen, Livestock Publications Council, and AAEA. In 2019, Jennifer reached the pinnacle of achievements, earning the title of "Writer of Merit" from AAEA.
Trips and accolades are lovely, but Jennifer says she is happiest on the road talking to farmers and ranchers and gathering stories and photos to share with readers.
"It's an honor and a great responsibility to be able to tell someone's story and bring them recognition for their work on the land," Jennifer says. "But my role is also evolving to help our more urban neighbors understand the issues our Kansas farmers face in bringing the food and fiber to their store shelves."
She spends her time gardening, crafting, watching K-State football, and cheering on her nephews and niece in their 4-H projects. She can be found on Twitter at @Latzke.
Subscribe to receive top agriculture news
Be informed daily with these free e-newsletters
You May Also Like
---