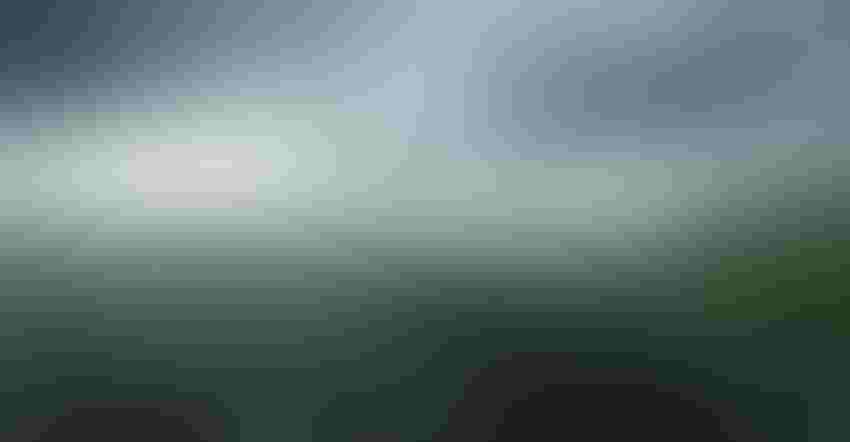 RAIN: Knowing when the last measurable rainfall occurred helps farmers know if the herbicide they applied can be efficient in controlling weeds. A new tool from the Kansas Mesonet will help.
BrilliantEye/Getty
Tracking the days between measurable precipitation events is now a little easier thanks to the Kansas Mesonet.
The Kansas Mesonet reports that it has created a new Consecutive Days Without Precipitation tool that reports the number of days since a measurable precipitation event. This information can help farmers trying to plan for effective chemical application and activation, crop performance assessment and drought or flood risk evaluation.


LAST RAINFALL?: The Kansas Mesonet's new Consecutive Days Without Precipitation tool helps farmers and others find out the number of days since a measurable precipitation event at the station nearest them. (Courtesy of Kansas Mesonet)
"We were getting a lot of questions [from farmers] about how long it has been since an area had received a tenth of an inch, or a quarter-inch, which is usually the amount that helps activate chemicals," says Mary Knapp, assistant Kansas state climatologist. She said farmers need this information if they have an herbicide failure, or if they didn't get the weed control they were expecting.
The new tool's webpage, mesonet.k-state.edu/precip/consecutive, gives the number of consecutive days without rainfall for seven different thresholds, from as little as 0.10 inch to 2 inches. Any station that goes more than a year without rainfall is capped at 365 days.
The information is shown in map or chart format. The map format offers a state view, with numbers on each location of Mesonet stations that represents the current number of days since rainfall. Users can tap on that station to get details, and use the "change map" function from the dropdown menu to change the threshold.
The chart tab provides data for the past 365 days. Columns in black show the daily observed precipitation, while shaded blue areas show the number of days since precipitation for a given threshold.


DAYS BETWEEN RAIN: Kansas Mesonet's new tool also offers data in chart format. (Courtesy of Kansas Mesonet)
Here is advice about the Consecutive Days Without Precipitation tool from the staff at Kansas Mesonet:
• Report timing. Amounts are reported from midnight to midnight, CST. So, if a station receives an inch before midnight and an inch after, it reports two 1-inch events, rather than a single 2-inch event.
• Localized data. The rainfall measurement at one station may differ even a short distance away.
• Liquid precipitation only. Mesonet stations only measure liquid precipitation. Freezing rain and snow aren't measured until they melt, which may be some days after they fell.
Kansas State University Research and Extension Service contributed to this article.
Subscribe to receive top agriculture news
Be informed daily with these free e-newsletters
You May Also Like
---