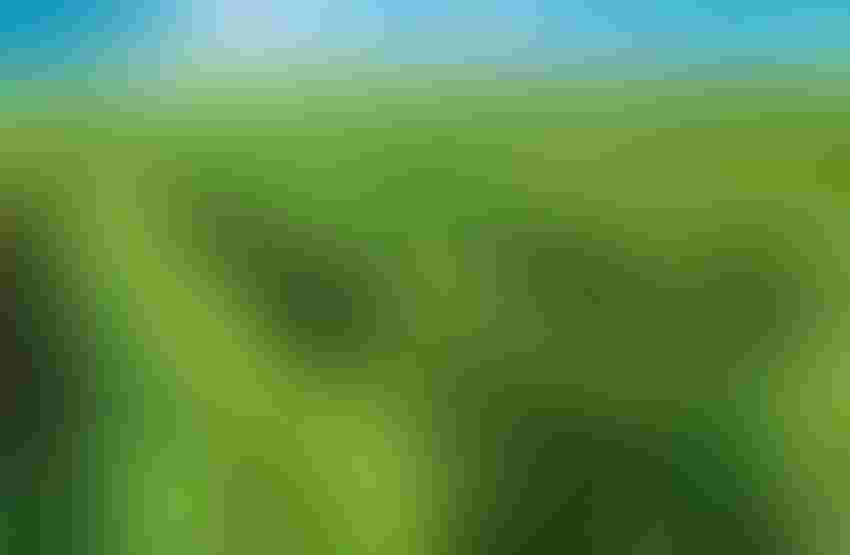 The U.S. Soybean Export Council (USSEC) hosted their inaugural U.S. Soy July WASDE Update via webcast on Monday morning to provide industry members with updates about how the latest WASDE report impacts global soy markets. The new webcast series seeks to fulfill USSEC's mission by "optimizing the utilization and value of U.S. soy in international markets by meeting the needs of our stakeholders and global customers." CEO Jim Sutter introduced a panel of speakers who provided insights for growers and processors alike in this morning's event.
Ken Isely, current USDA Foreign Agricultural Service (FAS) administrator, kicked off the webcast by highlighting increased exports out of Brazil and the increased global demand for soy products. "The soy industry has been absolutely essential to the world," Isley said, noting that consistent supply capabilities have made the U.S. a soybean supplier of choice around the globe.
Export demand remains the "million-dollar question," another panelist pointed out. Record Brazilian soybean exports to China this spring negatively impacted U.S. soybean exports. But a recent uptick in Chinese demand for U.S. old-crop soybeans could help improve export paces as the 2019/20 winds down. Pricing opportunities will strongly correlate with export loading pace for the last eight reporting weeks of the market year. "Exports make up around 60% of demand for U.S. soybeans," Isley emphasized.
USSEC's vice president of Market Intelligence, Mac Marshall, dug into Friday's updated soybean supply figures. While there were few surprises for soybean balance sheets in Friday's report, the most notable highlight was USDA's soybean acreage adjustment for the 2020/21 crop. 2020 planted acreage increased 83.8 million acres, adding 10 million bushels to 2020 production estimates. Marshall forecasted new crop global demand to increase 4.4% from 2019/20 – the largest increase in demand since the 2016/17 marketing year.
Marshall stated that futures prices would continue to trade on weather forecasts. Contrary to last year, USDA did not revise yield estimates in the July WASDE in the absence of significant adverse weather effects. Hot weather will likely continue to stress 20-25% of the growing crop, though much-needed rainfall has begun reappearing in forecasts across the U.S. soy growing region.
"Growing conditions are the second highest on record for early July over the past 20 years," Marshall observed, reminding growers that despite poor conditions last year as well as challenging summer weather this year, soybean yields are expected to remain strong leading up to August's WASDE report. The August report will feature updated yield estimations based off a crop survey currently underway at USDA-NASS.
Global soy consumption is expected to increase in India and remain steady in China as the Chinese swine herd continues to recover. Traditional soy powers China, Argentina, Brazil, and the U.S. are expected to supply this forecasted demand while also increasing domestic consumption. Recovering restaurant and biodiesel demand will also help to boost 2020/21 usage rates in the U.S. following this spring's COVID-19 pandemic disruptions.
Tightened stocks will help reduce large carryover inventories from previous years. But new crop ending stocks will continue to remain high, R.J. O'Brien's head of market insights, Randy Mittelstaedt, noted. That will give markets more seasonal pricing opportunities as potential scarcity issues arise.
The most significant adjustment was USDA's negative adjustment in residual usage for U.S. old crop ending stocks. "Negative residual adjustments are uncommon," Mittelstaedt remarked. "They have only been used in three previous occasions." And each adjustment increased ending stocks. This suggests that the 2019 crop may have been higher than USDA-NASS forecasted, which could impact 2020 crop yield estimates, Mittelstaedt forecasted.
Mittelstaedt also expressed concern for new crop export demand, especially as diplomatic relations with China continue to erode. "There's a long way to go if we are going to reach USDA's 2.05-billion-bushel soybean export projection," for the 2020/21 marketing year, he said. But with strong outstanding soybean export sales on the books, Chinese Phase 1 demand could reach fruition if diplomatic relations can be cultivated between the world's two largest economies. Chinese demand will play a significant role in pricing opportunities for the 2020/21 soybean marketing year.
Global livestock demand will also help boost U.S. soy's international profile. Zhang Xiaoping, USSEC's regional director for the greater China region, hypothesized Chinese soybean demand will only continue to increase as the Chinese hog sector continues to come back online following the 2018 outbreak of African swine fever. Expanding domestic poultry production in China will also increase global soy appetites in 2020/21.
In the U.S., pork production has largely recovered following COVID-19 pandemic supply disruptions, according to Marshall. USDA's quarterly Hogs and Pigs report last month supported USSEC's prediction that large domestic pig inventories will be a good prospect for U.S. soy demand.
"U.S. soy remains open for business," Marshall concluded. While the July WASDE report had little impact on market prices, the U.S. Soybean Export Council will continue to monitor export and yield conditions as the growing season progresses. USSEC's next WASDE update will occur via webcast following USDA's release of the August WASDE report on August 12. Check USSEC's website for more details about the series as well as USSEC's outreach efforts.
Subscribe to receive top agriculture news
Be informed daily with these free e-newsletters
You May Also Like
---