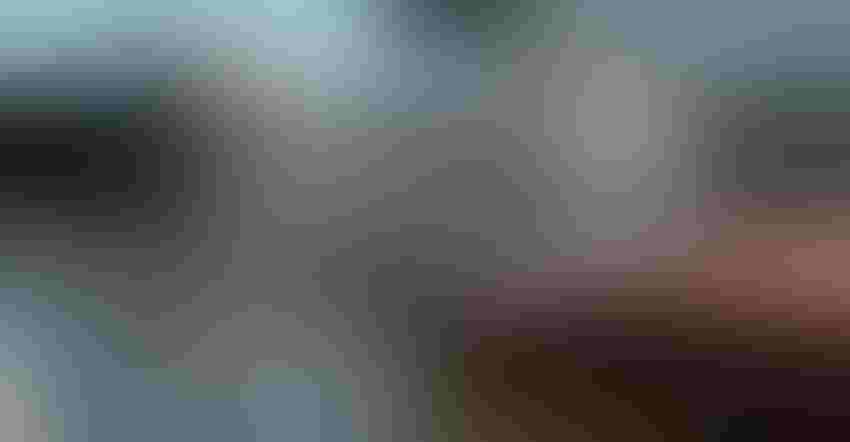 EXPORT SUPPORT NEEDED: Funding is fundamental to USDA's export promotion programs and must not be cut, says the Iowa Corn Growers Association.
The Trump administration has unveiled its proposed budget calling for cuts to a number of government programs. The proposed budget eliminates funding for USDA's Market Access Program and the Foreign Market Development program. The cuts would begin in the federal government's 2018 fiscal year, starting Oct. 1.
In response, the Iowa Corn Growers Association issued a statement last week pointing out that these fundamental export programs support the promotion of corn in all forms in international markets. ICGA wants farmers to send a message to elected officials urging them to fully fund the MAP and FMD programs.
Urging Congress to reject budget cuts
"We are asking farmers to contact their senators and representatives and urge Congress to reject the proposed budget cuts for export programs. Congressional support for maintaining the level of funding for MAP and FMD continues to be crucial," says ICGA Vice President Mark Recker, a farmer from Arlington in northeast Iowa. "These two USDA initiatives are the muscle of what drives our export programs."
Cooperators participating in the MAP and FMD programs, such as the U.S. Grains Council and U.S. Meat Export Federation, employ staff around the world, to build and defend U.S. market share of corn in all forms, including meat, distillers grains and ethanol. The Iowa Corn Promotion Board each year designates Iowa corn checkoff dollars to match and support international market development programs through these partner organizations. For example, MAP and FMD return $28 for every dollar invested.
Eliminating export promotion would hurt economy
Eliminating these two export promotion programs will be detrimental not only to agriculture, but also to America's economy overall, notes Recker.
For instance, exports of U.S. corn and corn products generated $74.7 billion to the U.S. economy in 2014, according to an analysis by Informa Economics. "At a time when the farm economy is struggling, we should be investing more in these programs, not less," he says. "Protection of MAP and FMD funding continues to be one of ICGA's top priority issues. We call on our farmer-members and those in agriculture to urge Congress to reject these cuts." 
While corn growers remain critical of budget cut proposals for MAP and FMD and USDA farm financial safety net programs, including crop insurance, they have praise for the Trump administration's focus on modernizing rural roads, bridges and other infrastructure. President Donald Trump announced those plans last week.
Praise for plans to rebuild America's infrastructure
The elements of Trump's plan to rebuild America's infrastructure include a strong focus on roads, bridges and waterways as "critical corridors of commerce." ICGA applauded Trump's commitment to modernizing America's transportation system "as it remains our sole means of moving our agricultural products to market," says Wayne Humphreys. He is a director on the Iowa Corn Promotion Board and serves as chairman of Iowa Corn's export and grain trade committee.
"A robust, efficient infrastructure can enhance our opportunities to make sales, allowing us to deliver our products on time and in good condition to our customers in Iowa, across the country and internationally," says Humphreys. An estimated 60% of U.S. grain exports travel on U.S. waterways to elevators for inspection and loading onto bulk cargo ships, according to the National Waterways Foundation, a group addressing policy issues related to America's inland waterways system. Corn and soybeans make up much of the grain moved on U.S. waterways to help feed the world. Upkeep of existing locks and dams remains imperative to keeping American agriculture strong.
Farmers commend focus on modernizing roads
"Trucks transport most of our corn used here in the U.S. to feedlots, feed mills and ethanol plants," notes Humphreys. "This doesn't account for us trucking our grain to market, or the local deliveries of fuel, seed, chemical, fertilizer and other inputs to our farms. Trucks play a valuable role in rural America, and that's why we must repair the thousands of closed or restricted access roads and bridges across the country." 
He adds, "We look forward to working with the Trump administration on infrastructure improvements that will keep our corn and corn products moving and America's economy strong."
Growers urge Congress to save interest deduction
As part of tax reform, there is a proposal circulating in the U.S. House Ways and Means Committee that would eliminate the deduction for interest payments as a business expense. Late last week, ICGA joined with more than 30 other ag groups in sending a letter to committee leadership expressing concern with this proposal. The letter recognizes the need for meaningful tax reforms, but stresses that such reform should not undermine critical components of the credit management for farm operations across the U.S.
Subscribe to receive top agriculture news
Be informed daily with these free e-newsletters
You May Also Like
---