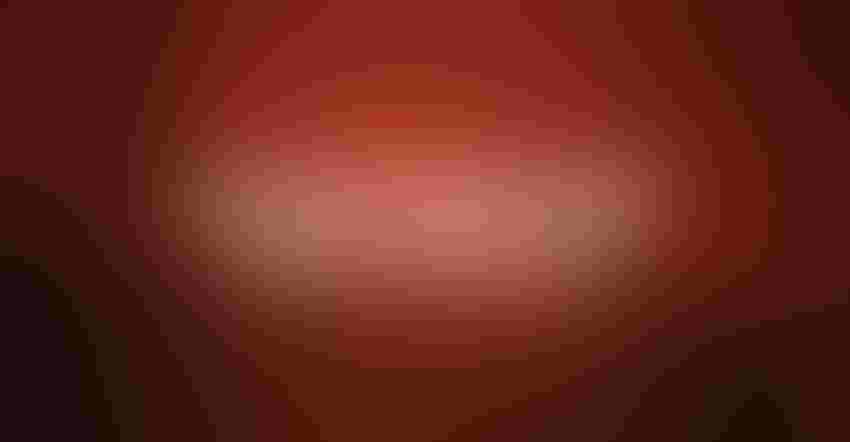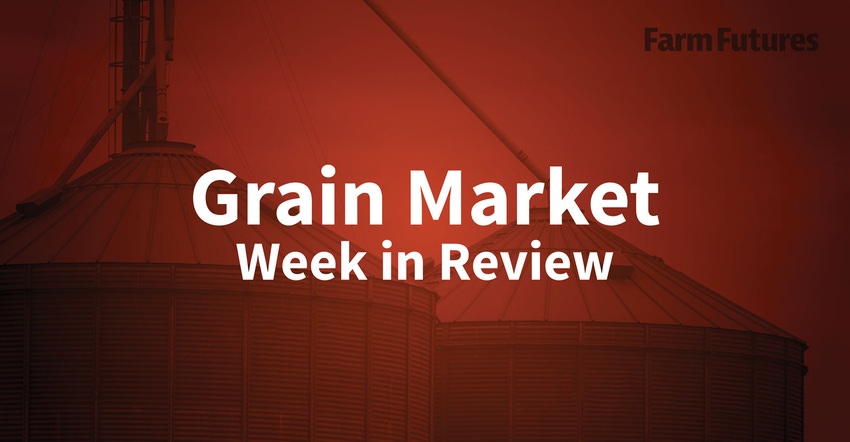 Missed some grain market news this week? Here's what you need to get catch up.
Ag Marketing IQ
Bryce Knorr gave two presentations at Farm Progress Virtual Experience, Who's Got Grain? and The Rest of the Story.
Typhoons have ripped China's major corn producing areas a key potential factor in surging U.S. corn exports. If one believes some initial estimates, 30% to 70% of the corn in China's Jilin Province has been impacted. This is a major producing area, but only time will tell how much of the crop was actually damaged. China was hit by three typhoons late in the production year, each making landfall along some key producing areas. Typhoon Bavi moved into Liaoning Province on Aug. 27th. Typhoon Maysak struck neighboring Jilin on Sept. 3rd, and a week after that, Typhoon Haishen hit Jilin once again.
Between SRE waivers and demand destruction due to COVID-19, U.S. ethanol has been left with few options. Yet, one of the industry's shining points has been exports.  Exports have remained strong and will be essential to keep a lid on growing inventories.  The United States no. 1 export market for ethanol has been Brazil.  Brazil's ethanol production has been growing, but so has their consumption. 
$10 soybeans! A feat not seen since June 2018! A combination of strong export demand and yields that are inching lower due to the exceptional August heat continues to keep prices supported. Back in August I wrote how $9.75 would be strong resistance on charts for soybean futures, as that was the Jan. 2020 price high area, and significant resistance on charts. Price movement back up to that higher price point seemed possible due to the August heat, a likely reduction of soybean yield. 
The reason for the surge in buying can be attributed to hog herd rebuilding, production cuts due to three typhoons (5-10MMT) and record domestic corn prices around $9/bu. Domestic Chinese corn values on the Dalian Exchange are at highs not seen in over five years. The Chinese have been emptying their state reserves at a record pace this summer. This year's Chinese auctions were 57 Mt with 14 consecutive weeks maxed out at 4Mt/wk.
Crops
Corn harvest is at 5% completion, in line with trade estimates as well as the prior five-year average. Southern states Texas (67%) and North Carolina (47%) are leading the way. Soybean quality ratings fell last week, eroding two points to 63% rated in good-to-excellent condition in the latest crop progress report. The spring wheat harvest nears completion, at 92% through Sunday. And winter wheat planting is also underway, with 10% of the crop now in the ground. That doubles last week's pace of 5% and is slightly ahead of the prior five-year average of 8%.
Growers in the Eastern Corn Belt reported good crops over the past week in Feedback from the Field. A Michigan farmer reported corn conditions to be "much better than last year." And an Indiana corn grower, "wouldn't trade [the corn crop] with anybody." FFTF respondents in the Upper Midwest echoed USDA's report of falling soybean crop conditions with one North Dakota farmer lamenting soybean yields, "were excellent before the frost." FFTF survey respondents struggled amid hail damage in North Dakota and a miserable start to planting season. "Too wet all year," a North Dakota farmer said, reporting a mere 55 bushels per acre in spring wheat yields. "Disappointing yields and quality," echoed a Minnesota grower.
Exports
USDA's latest grain export inspection report, covering the week through September 10, had mixed signals for traders this morning. Corn, soybean and wheat volume all declined slightly from a week ago, but the news wasn't all bad after the tally for each crop still made it to the higher end of trade estimates.
The latest round of USDA export sales data offered mixed but mostly encouraging results when compared to analyst estimates. Corn and soybean totals landed on the high end of trade guesses, while wheat slid to the lower end of analyst estimates.
An export sale was reported each day this week. China was the main buyer, taking both corn and soybeans. This is quite different from 2019, when there were 11 sales in the month.
Podcast
Mother Nature is fond of throwing curveballs. The latest round of wild weather has included disruptive hurricanes in the United States and crop-damaging typhoons in China. Those events have affected grain prices this week, but that's not all. Trade optimism is really high right now. And many experts still have lingering doubts over the true production potential of this year's corn and soybean crops as quality continues to erode. There's also drought to consider. Listen to the latest Midweek Markets podcast for September 16, 2020.
Recaps
In an unprecedented move, Algeria opened a tender to Black Sea markets overnight, sending prices in the Black Sea region soaring. Algeria typically purchases soft wheat from France, but the recent harvest downgrades in the European Union's top wheat-producing country has led to a significant decline in exportable supplies. Another day, another price rally continuation upwards for soybeans due to strong Chinese export demand. Prices soared overnight on the sentiment. Corn prices tailed soybean gains this morning.
Grain prices have been red-hot for much of this week, and the latest rally showed little signs of slowing Friday. Corn moved 0.75% higher, and soybeans posted double-digit gains for the third consecutive session today after another flurry of large export sales kept traders engaged in another round of technical buying. Wheat prices continue to follow overseas prices higher, with most contracts jumping nearly 4% higher today.
Subscribe to receive top agriculture news
Be informed daily with these free e-newsletters
You May Also Like
---