Grain marketing goals drive success
Grain marketing goals drive success
Think DifferentJon Everett isn't afraid to take a profit, even if it means locking in corn and soybean markets below what is customary for his family's Ohio operation. His philosophy requires knowing his farm's input costs, a willingness to pull the trigger on much of their production and leaving some unsold to take advantage of rallies when they occur.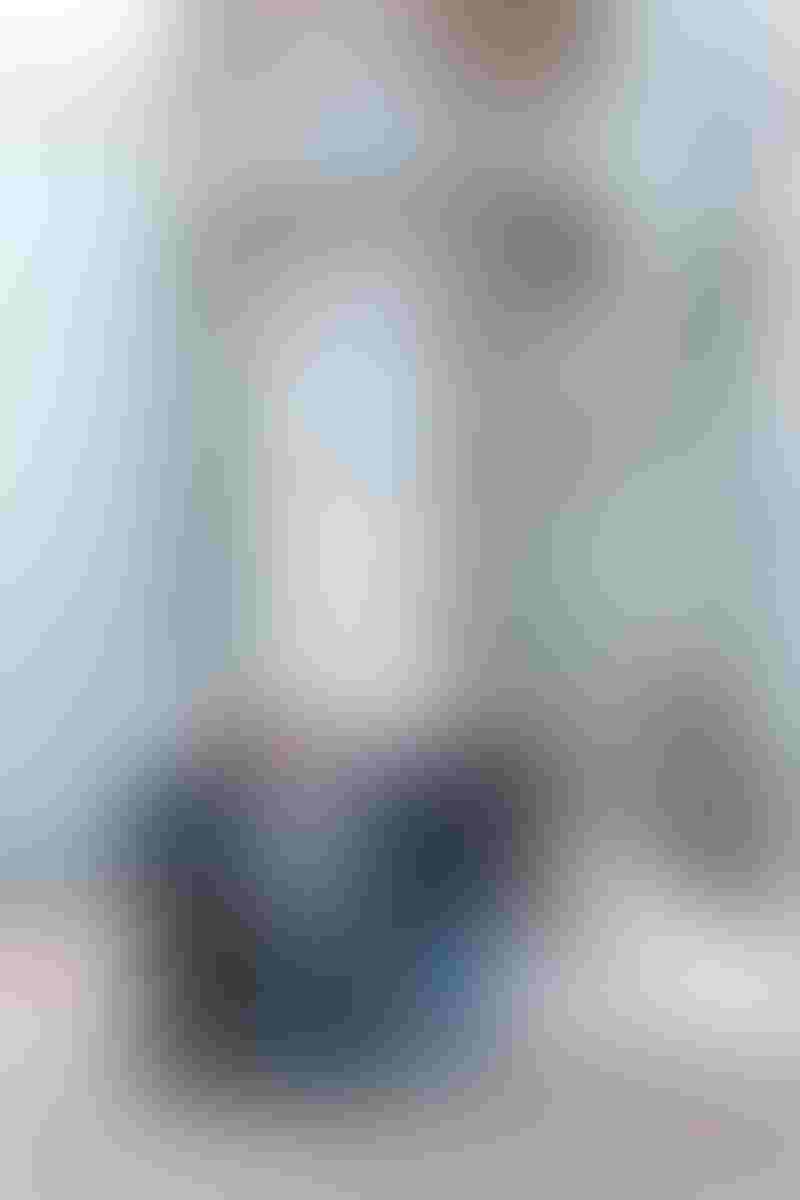 <p>With enough bin space to handle all their corn and soybeans, the Everetts (left to right, Ron, Tyler, Tim and Jon) can get higher futures prices locked in early, store the grain and then move it when the basis improves in the spring and summer. </p>
"I can sacrifice 25¢ per bushel, but I can't sacrifice $2." Jon Everett's comment about corn and soybean sales emphasizes his attitude toward setting a marketing goal, then not letting it fizzle away for the sake of a few cents.
Everett is part of a corn and soybean operation in western Ohio outside Sidney. He farms with his father Ron, brother Tim and nephew Tyler.
They didn't dodge opportunities to get about 70% of their 2014 crops marketed last winter and spring, when corn prices were still pushing $5 per bushel or better and soybean prices were near $11.80 per bushel. And they wasted no time in making sales on about 40% of their expected 2015 corn and soybean production.
"We try to get at least 40% of the next year's crop marketed long before it's planted," Everett says. "We also try to restrain ourselves from selling anything in the fall if we can help it."
Everett feared that prices in late summer and into at harvest would be far below $5 and $11.80. In his mind, projected high yields across the Midwest and recovery of thin grain stocks caused by drought and strong demand spelled lower prices for corn and soybeans.
He was right. Cash corn slipped toward $3, and cash soybeans struggled to stay above $9 to $9.50.
"Last winter we all sat down and looked at our situation," Everett says. "We evaluated our inputs. As in past years, we set a price goal that would produce a little profit. You have to have some kind of goal or you won't get it done."
Pricing plan
Compared to markets they had seen in 2012 and 2013, prices were pitiful. "Leading into 2014 it was hard to sell $5 corn," Everett says. "The crop before was about $6.50. But we calculated that $5 was a fair price, because if the nation produced a good crop, the price was going to go down."
Pricing was made for delivery well into 2015, when basis levels would likely improve from the weak levels seen during harvest. "Most of our sales are based off December futures in the $5 range," Everett says. "Some are up to $5.40 and some are down to $4.50. Many of those marketed bushels will be delivered next summer, when we're likely to see a positive basis that may be 50¢ stronger than at harvest."
The Everetts also made soybean sales that averaged about $11.80 based on November bean futures. Again, those price levels were below those seen the past few years, which were well into the teens.
 "We're also about 40% sold for 2015 beans at about $11.50," Everett says. "About 40% of our 2015 corn is booked in the $4.75 range (at the time of this writing in mid-November). Some bushels were marketed at above $5 and some at near $4.50."
The Everetts market some grain through their local Cargill elevator pricing programs and make other sales to various selling points. "We like a flex account approach, in which we get futures prices locked in with the freedom to sell and haul to a delivery point when others can't or don't want to," Everett says. "That can be to one or more of several elevators or ethanol plants."
They maintain enough on-farm storage to hold all of their production. "With the ability to hold corn or beans six months or more, we can benefit from a better basis," Everett says.
He admits that the final steps in getting grain sold can be difficult. "A lot of guys didn't do much selling when corn was at $5. Like us, they remembered those higher prices, $7 and even $8," he says. "We should have never had $8 corn that was drought driven.
"We looked at our situation, listened to outside marketing advice and got a lot of corn and soybeans sold. Sometimes you need the outsider to push you forward," Everett says.
He figures that with the mini-rally seen in corn and soybeans in late October, there will be opportunities to get the remainder of the 2014 crops sold. "We should be able to see $4.50 for much of our remaining corn and hope to approach $11 again on the rest of our beans," he says, noting that good growing conditions helped his family produce about 200-bushel corn and near 60-bushel soybeans, above their trend yield average.
"But that's not always the case. You have to leave a portion of your expected yield unsold. You want room in case something happens, such as a drought or other issues that can cause prices to go up," Everett says.
"It gets back to setting goals. When you set goals, nearly always something happens that causes prices to go up. It's amazing."
Watch for rallies
Rally watching should be a priority in the coming years, says Gary Schnitkey, University of Illinois ag economics professor. With good yields for 2014 and strong corn and soybean supply numbers heading into 2015, weather or other production scares will likely be needed to create good marketing opportunities, he adds.
University of Illinois' Farmdoc recently analyzed potential crop revenue for the central Corn Belt. Using a projected corn price of about $3.40 and strong yields of 220 bushels per acre, they pegged gross corn revenue at $748 per acre. The gross increases to about $800 with government payments of $50 per acre. With projected average input costs of $588, Schnitkey approximates a $210 return.
Soybeans should fare better. Based on a 65-bushel yield and a $10 price, gross revenue is about $700, including about $50 in government payments. With about $372 in projected soybean production costs, the net return is about $328.
Schnitkey says gross revenue projections for corn and soybeans are lower than for 2015, based on trend line yields but slightly higher corn and soybean prices. He says growers should look for rallies in corn and bean markets, determine if they will produce a profit for their own production systems and then make some sales to lock in the projected profit.Everett knows that creative marketing will be needed in 2015 and beyond. "The next couple of years concern me," Everett says. "You have to have the opportunity to get a high price. We may not have it.
"I may not have the chance to price $5 corn again. But I know I can't make $3 corn work."
Subscribe to receive top agriculture news
Be informed daily with these free e-newsletters
You May Also Like
---