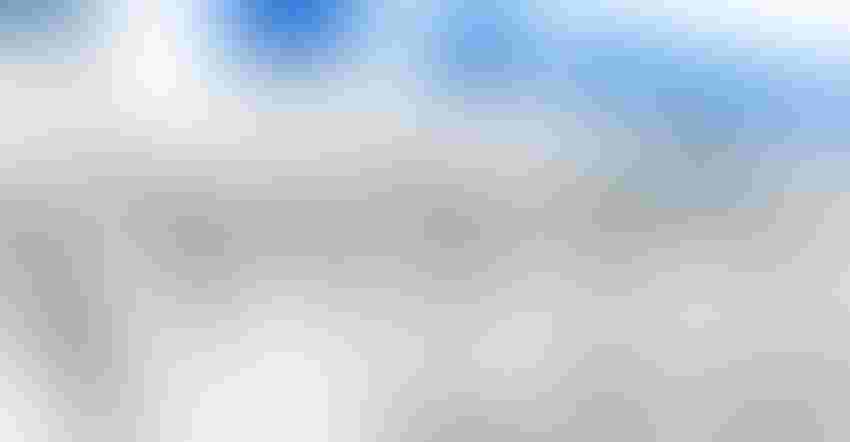 NON-GMO WATER: Bottled water labeled non-GMO and gluten-free is an example of marketing campaigns that confuse and exploit consumers.
scanrail/iStock/Thinkstock
If I have heard it once, I've heard it a thousand times: "Science matters." And I have said it, too. In agriculture, we usually say "science matters" when we get frustrated with irrational, emotional and unscientific arguments that people use to bash GMO crops, Roundup herbicide, neonicotinoid insecticides, confined animal feeding operations and just about everything related to modern commercial agriculture.
But the science says that GMOs are safe.
Science says Roundup herbicide is safe.
Science says neonicotinoids are safer for mammals than the organophosphates we used to use.
Science says livestock in confinement barns are healthier and more comfortable than those outside.
So, I was surprised to hear someone in agriculture say that we're wrong about science — that science DOESN'T matter.
Jack Bobo, senior vice president and chief communications officer for Intrexon, a synthetic biology company focused on food, energy and health, was a speaker at Alltech's 2017 Idea Conference held earlier this year. In an interview, he was asked how farmers could explain to consumers the science behind agriculture and food.
"In many ways, science doesn't matter," he said. "If people don't trust you, science doesn't matter.  And if people do trust you, science doesn't matter. Because if you trust me, you don't need to see my science; and if you don't trust me, you don't care to see my science. So, it's really about building that relationship, and that's a long-term relationship. Information follows trust. It can't precede it.
How do you earn their trust?
"I think we need to start with ways of connecting with people," Bobo said. "Where are our shared values? It doesn't really matter where you are on the political spectrum or on the food spectrum; you probably worry about the negative impacts of agriculture, you care about the future of our planet, you want people to be healthier and better fed — and so there are a lot of things that we have in common. The question is how we get there. The only way that we're going to figure it out is by talking to each other, not talking at each other."
Stop lying
I think one way to start rebuilding trust is for food companies to stop lying to consumers.
"One of the things I worry about is food fads," Bobo said in the interview. "There's always a new fad coming along — a new superfood or a new diet, or other things. And food companies tend to just jump in, and that's because the marketing guys are saying, 'Hey, everybody wants gluten-free. We need to produce a gluten-free product.' Even if the company itself doesn't believe that product is going to benefit the consumer."
Gluten-free, non-GMO water
"You can actually find gluten-free water now, and you can find non-GMO water," Bobo continued. "Well, as far as I know, there's never ever been any water that's had gluten in it or was GMO. They're really selling a concept to the consumer, and consumers no longer understand. What is gluten? Most people don't even know. Unless you have celiac disease, you probably don't need to be avoiding gluten at all. And yet, when people go to the grocery store and they choose between two products, one is gluten-free and the other isn't — they think that contributes to their health. And the company knows it does not contribute to their health, and yet, they're willing to take that premium.
"I really think that when consumers have a false belief, it's more often in the interest of industry to cater to the belief than to try to eradicate it. And that's really short-term thinking. The companies that are going to be around 100 years from now are those who are in it with the consumer, not out to get the consumer."
More information
You can read more of the interview at Alltech's website, bit.ly/2lg5QkK.
Alltech's 2018 One Idea conference will be held May 20-23 in Lexington, Ky. Read more about it at  one.alltech.com.
Subscribe to receive top agriculture news
Be informed daily with these free e-newsletters
You May Also Like
---