Focus on production, not markets
Focus on production, not markets
Think DifferentSteven Albracht knows he can produce bin-busting corn yields that hit at least 300 bushels regularly. Production like that takes a lot of time, hours and days he can't spend on marketing. Instead, he trusts a grain trader with professional staff monitoring markets 24/7. Albracht can focus more on making the big numbers rise on the combine yield monitor and less on whether he's missing an extra 25 cents a bushel in sales.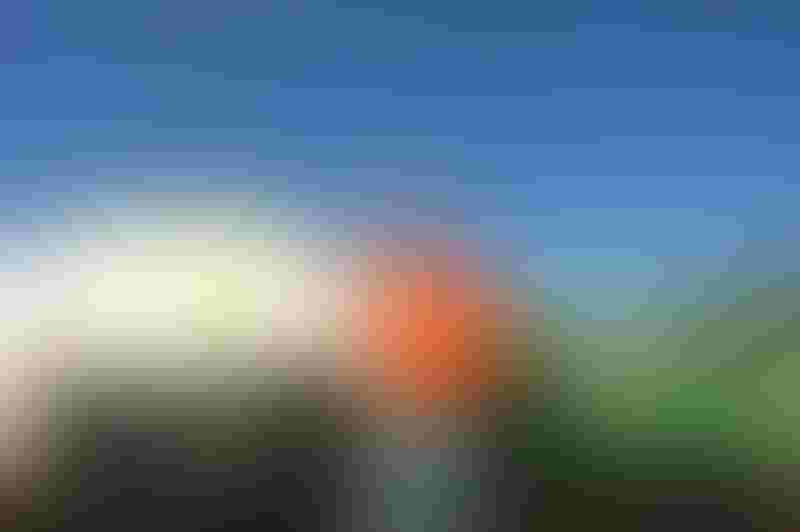 To say the least, Steven Albracht is a high-intensity corn farmer. He is disappointed if yields don't top 300 bushels per acre. But even with gargantuan yields, he must market wisely to help pocket a good return and prevent strangling from high production costs.
"I've learned to put more time in producing, trusting my grain elevator to do much of the marketing," says Albracht, a Hart, Texas, grower who has a corn, cotton and triticale rotation, all under irrigation. He has won the National Corn Growers Association corn yield contest several times, topping 400 bushels more than once.
He markets triticale through a nearby dairy and cotton through his local gin. Corn is also sold locally, but through Cargill, Inc., which maintains a regional elevator in its network of nationwide handling facilities.
Penciling out a profit for 2014 corn isn't easy. Futures prices well over $5 per bushel and even above $7 – seen in the past few years – are gone. Tight corn stocks are a thing of the past for now.
The June 30 crop reports showed corn stocks at more than 3.8 billion bushels, with most of the 2014 crop in good to excellent condition. Prices pushing $4 to $4.50 show it.
These market shifts are why many growers like Albracht outsource their marketing to larger companies such as Cargill, smaller private grain companies or local and regional co-ops.
Albracht knew the corn pipeline would eventually refill and put pressure on prices. That's why he made sure his 2014 corn was being marketed while he was on the combine cutting his 2013 crop.
Trust a trader
 "I've made seven separate sales since then," he says. "I started by allocating about 30% of what I normally produce to the Cargill ProPricing program. I'm about 65% sold now through that and other sales."
Albracht signed up for the program last September. The contract started trading last December, based on December 2014 futures. Because Albracht's regional basis ranges from 50-70 cents over futures, he is looking at a cash price well over $5/bushel. But that price can rise or fall, based on additional marketing moves by the ProPricing program.
Albracht's additional sales have been made in 5,000- to 10,000-bushel increments. They were cash forward contracts set monthly from October through March.
"Some of those contracts involved setting a futures price and the basis at the same time," says Cristen Brooks, Cargill farm marketer based in Hart. "There are also non-basis contracts in which he sets a futures price, then locks in a basis some time before harvest."
Albracht says the futures contracts range from about $4.50 to $5.50. "With the basis, that puts me at about $5.10 to $6," he says. "The average is about $5.50, with 30-35% of my crop still to sell.
"I like to leave that amount open to see what happens in the Midwest, weather-wise. This year may not be good to me, because with good weather, they're talking $3.75 corn. I hope not."
Albracht has used ProPricing about five years and likes the comfort of having experts do the marketing for him, especially in these competitive markets.
Dan O'Brien, Kansas State University ag economist, says busy farmers should consider having professional grain traders manage a portion of their marketing. "More ag producers are relying on the expertise of grain traders, who have the time and energy to devote to managing different options or futures positions in a way the producer couldn't," he says. He notes that costs can vary from a few cents per bushel traded to a set amount per acre.
"Few producers are in a position to watch markets as closely as dedicated professionals in that area. Producers are too busy managing production. When they get off into the extensive management aspect of grain marketing, they should consider using a paid professional."
O'Brien warns, however, that even with the best marketing minds at work, positions can still go wrong. "Remember, nothing is foolproof," he says.
"Some accounts enable producers to roll over specific contracts. If you're in a losing position of an account, it may be better to go ahead and take your early losses and not roll them into something else."
O'Brien adds that revenue protection (RP) crop insurance should be worked into the marketing plan. Steve Johnson, Iowa State University Extension farm management specialist, says RP insurance can cover corn at $4.62 and soybeans at $11.36 per bushel. However, new agricultural risk coverage (ARC) and price loss coverage (PLC) insurance programs won't provide risk management anywhere near solid pre-harvest sales.
"The new ARC or PLC programs, with signup likely next winter, is a poor substitute for a good 2014 pre-harvest marketing plan," Johnson says.
Albracht says he carries 65% revenue protection on corn and cotton but knows that won't secure anywhere near a profit. He feels comfortable outsourcing the marketing for 30% of his anticipated production.
About the Author(s)
Subscribe to receive top agriculture news
Be informed daily with these free e-newsletters
You May Also Like
---