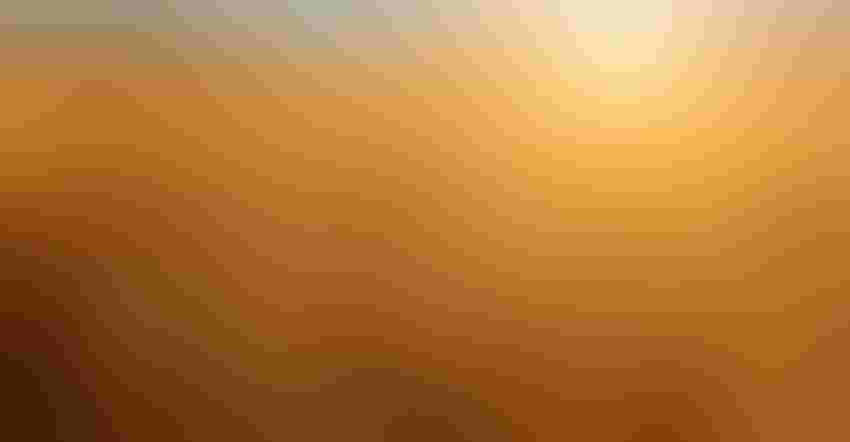 LOOKING AHEAD: A multi-state program aimed at prepping farmers for climate change concludes its major work over a six-year period. The result is new research on wheat, and producer profiles showing real-world solutions.
Six Dun/iStock/Thinkstock
Climate change is happening with more extreme weather events affecting farm fields across the Northwest. A six-year, three-state, $20 million program took on the challenge of helping farmers prepare for changing weather patterns, and that work has concluded.
Led by the University of Idaho, the Regional Approaches to Climate Change in Pacific Northwest Agriculture — abbreviated as REACCH — brought together more than 200 researchers from UI, Oregon State University and Washington State University, and USDA's Agricultural Research Service.
The project was funded by USDA's National Institute of Food and Agriculture.
As the program ends, with a final meeting held this month, the group reviewed its findings, which will be published in the future.
Sanford Eigenbrode, a UI entomologist and university distinguished professor, did research in REACCH on the impact of warming on cereal leaf beetles, and their impacts on wheat. "Our goal includes helping farmers understand ways that climate change will affect them, so they can better anticipate those changes and adopt new practices to meet future challenges," he said.
Eigenbrode also discovered a new aphid species that could pose problems, and launched studies of its biology. A new range of pests is possible as climate changes in the future. Entomology was a small but integral part of the overall effort, which addressed all the technical, economic and social aspects of wheat production in the region.
The program's emphasis was research, and from that work a number of refereed publications and presentations at scientific conferences were conducted, all focusing on the technical aspect of climate change in grain production.
The $20 million program focused on wheat production, but also looked at implications for other crops. There was also work on ways to limit farming's impact on climate change, new climate change education materials for K-12 students, and work to analyze likely pest and climatic condition changes.
Farmers learned how they can improve farming practices and prepare for future changes by employing precision ag practices. And one such technology was new equipment that strips wheat kernels from plant heads, while leaving the straw. The harvest method leaves more standing residue that captures more wind-blown snow in the winter to build soil moisture, which is a crucial change to the drier interior of the Columbia Basin.
REACCH also commissioned a range of farmer profiles exploring several topics, including no-till farming, precision ag advances, marketing insights and use of unmanned aerial vehicles. The farmer profiles are available at reacchpna.org/producer-profiles. 
Subscribe to receive top agriculture news
Be informed daily with these free e-newsletters
You May Also Like
---