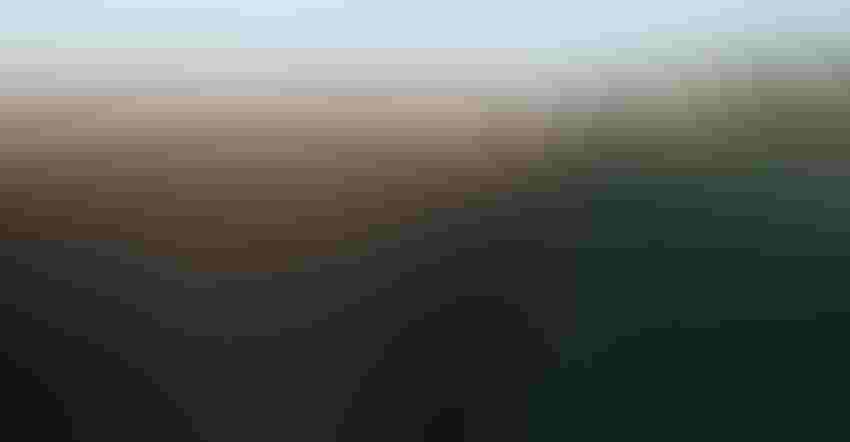 PAYMENTS: Total payments from the PLC and ARC program have fallen from over $600 million per year to a projected level of less than $50 million on the 2018 crop to be paid next fall.
In early October, USDA's Farm Service Agency announced nearly $5 billion in farm program payments to producers across the country for commodity and conservation programs, specifically the Agriculture Risk Coverage program, the Price Loss Coverage program and the Conservation Reserve Program.
These payments will provide needed assistance for producers and ag lenders this fall, but they are substantially smaller than payments made in the past three years, cutting into cash flow and farm income projections for the year.
The addition of trade assistance payments will help fill some of the gap for now, but the year ahead looks challenging, given current price and income prospects, and the outlook for even smaller farm program supports next year before a new or extended farm bill takes effect.
Farm program payments
The ARC and PLC programs have helped cushion the drop in commodity prices and farm income since the highs of 2012-13. Under the 2014 Farm Bill, Nebraska producers enrolled the vast majority of their base acreage in the ARC program for county-level (ARC-CO) protection and benefited from the strong revenue guarantees tied to the recent high prices in the moving average price component of the guarantee.
ARC-CO provided substantial support as prices fell for several years, delivering over $600 million in payments to Nebraska producers on each of the 2014 and 2015 crops (paid in 2015 and 2016) and over $570 million on the 2016 crop paid in 2017.
But as prices have continued lower, the moving average price in the guarantee has fallen, and therefore, the protection has fallen. ARC-CO payments on the 2017 crop paid just this October are only a little over $100 million and are projected to be minimal on the 2018 crop paid in October 2019.
By comparison, PLC has become more significant, as prices have fallen and remained below reference price levels for many commodities. PLC payments in Nebraska on the 2014 crop were negligible, but have grown substantially over time.
Payment rates under PLC now exceed ARC-CO payment rates, but total payments have been limited by the limited enrollment in the PLC program, so much that total payments under PLC in Nebraska remain substantially less than $100 million per year, even at current lower price levels.
Summing up the support in both programs, total payments have fallen from over $600 million per year to a projected level of less than $50 million on the 2018 crop to be paid next fall. The outlook for farm program payments could change substantially under a new enrollment decision for the 2019 crop year through either a new farm bill or an extension of current legislation.
If the current lower price projections continue and enrollment shifts in large measure to PLC, the total farm program support could rebound to more than $250 million on the 2019 crop based on long-term price projections from earlier this year. However, that support would not be paid until October 2020, leaving a shrinking cash flow for now and a substantial gap in cash flow during the 2019 calendar year.
Trade assistance
One thing that will help buffer the losses from lower commodity prices and shrinking farm program supports is the ad hoc trade assistance announced by USDA Secretary Sonny Perdue in late summer.
The short-term assistance package helps offset some of the price declines due to the ongoing trade conflicts and export losses, and includes direct payments to producers, as well as targeted commodity purchases for food programs and additional trade promotion funding.
Based on announced initial payment rates and 2018 production or inventory estimates, the Market Facilitation Program (MFP) payments to producers could top $320 million in Nebraska. Commodity purchases and added trade promotion efforts could provide some additional demand, and support overall price levels and income potential for specific commodities.
Perdue recently stated that the second half of the promised assistance would be announced in December, although it is unclear as to whether that would be a simple doubling of the initial assistance or whether it would be reallocated among commodities based on updated analysis of the trade impacts.
Depending on the allocation, that could add an additional $300 million-plus to the government program payment schedule, but likely in early 2019 based on the timing of the payments.
Farm programs, income
After factoring in other government program payments, including conservation programs that average $150 million per year in Nebraska, total government program payments in the state could be about $600 million in 2018 — a substantial drop from more than $800 million in each of the past two years.
Not counting the potential additional trade assistance, total government program payments in Nebraska could drop to less than $200 million in 2019 before rebounding in 2020, dependent on a new enrollment decision on ARC and PLC programs in 2019. If the second round of trade assistance is delivered in 2019 on par with the first round, the cash flow gap could be lessened but would still be substantially lower than in 2018.
Declining government payments that continue into 2019 will challenge producers already faced with lower price and income prospects over the past several years. According to official estimates from USDA's Economic Research Service, net farm income in Nebraska already declined from record levels of nearly $7.5 billion in 2011 and 2013 to $2.7 billion in 2017 — at the same time national net farm income levels dropped from $123.8 billion (2013) to $75.5 billion (2017).
Projections nationally for even lower farm income levels of $65.7 billion in 2018 suggest a further drop in Nebraska numbers as well, down to about $2.1 billion for 2018 based on current estimates.
If realized, that number would represent a drop of greater than 70% from the record levels of 2013. Looking back further, the 2018 estimate would still be nearly a 50% drop from the 15-year average net farm income level of $4.1 billion over 2003-17 (the period since farm income was last this low in 2002).
Prospects for 2019 and beyond are dependent on consistent increases in productivity and production coupled with continued attention to cost control and capital investment. Even with careful management and good production, producers are likely to face higher costs for purchased inputs, including energy-intensive inputs like fuel and fertilizer, as well as higher costs for borrowing due to climbing interest rates.
A new or extended farm bill could help reset program choices and support by 2020. Also, a resolution to ongoing trade conflicts could offer improved demand prospects and price recovery, although that could take substantially more time to rebuild than it did to destroy.
In the meantime, producers will need to continue to manage for current price and income prospects, and address the numerous production, market, policy and financial risks on their operations.
Lubben is an Extension policy specialist at the University of Nebraska-Lincoln.
Subscribe to receive top agriculture news
Be informed daily with these free e-newsletters
You May Also Like
---