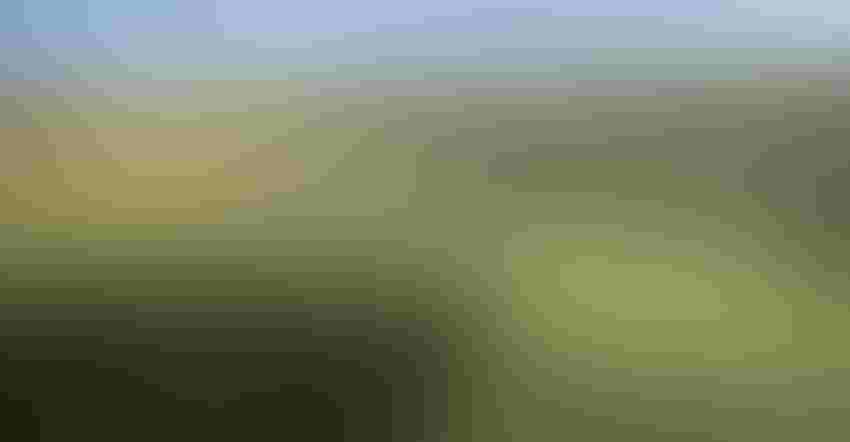 New producer data from a nationwide March 2021 Farm Futures survey forecasts corn acres to rise 3.1% from a year ago to 93.6 million acres. While it would be the largest acreage since 2016 (94.0 million acres), it would only be the fourth largest corn acreage the U.S. has seen since 1945.
Factoring in a trendline yield of 179.5 bushels per acre with no adverse weather events, Farm Futures estimates the 2021 U.S. corn crop could total 15.413 billion bushels, which would best 2016's record haul of 15.15 billion bushels as the largest in history.
Farm Futures Estimate (Ac.)

FF - '21 Production (million bu.)
Would that production be large enough to ease tightening supplies? Factoring in current 2020/21 ending stock projections, as well as USDA's preliminary 2021/22 demand forecasts from the February 2021 Outlook, Farm Futures estimates place 2021/22 ending stocks at 1.815 billion bushels. The resulting stocks-to-use ratio of 12.0% would be an increase from this year's 10.3% and would likely be the liquidity boost the corn market needs to maintain adequate supplies.
But these estimates assume rather conservative export figures for both the 2020/21 and 2021/22 marketing years. USDA has reported multiple weeks of record-breaking corn export volumes over the past month, with another strong week of loading paces expected tomorrow.
And China's 152.6 million bushels worth of new 2020/21 sales last week, not to mention 2020/21 marketing year to date shipping paces that are already nearly 3.7 times higher than last year's cumulative shipments, suggest that USDA is likely to raise corn export targets in the coming months. The likelihood of an increase rises if Brazil's safrinha corn crop falls short of market expectations.
The corn acreage expansion could weigh on prices in the short run, but there isn't a lot of room for error this year. Drought is already prominent in the Dakotas where corn acreage is expected to increase this year.
Soybean supply to remain tight
The March 2021 Farm Futures survey estimates 2021 U.S. soybean acreage at 88.5 million acres, up 6.5% or 5.4 million acres from 2020. Using USDA's trendline yield of 50.8 bushels per acre, 2021 U.S. soybean production would top 4.451 billion bushels.
But coming off a tight 2020/21 marketing year, 88.5 million acres may not solve soybean shortage problems currently looming over markets. Given current USDA supply estimates and new crop demand projections, the 2021/22 soybean stockpile will likely only leave 71.9 million bushels available for use at the end of the 2021/22 marketing year.
That translates to 6 days of carryout and a new record tight stocks-to-use ratio of 1.6%. USDA projected 90 million acres of soybeans to be planted this spring at the February 2021 Outlook. That extra 75 million bushels definitely provides more cushion to the soybean market than the Farm Futures estimate.
An uptick in winter wheat acreage does increase the prospects of double-cropped soybeans to be planted later this spring, but it will struggle to keep up with corn acreage. Plus, an increase in farmer fertilizer and chemical purchases that pushed fertilizer prices higher since last fall suggest farmers planned to plant corn over soybeans.
The new crop soybean-corn price ratio has held steady over the 2.5 mark, favoring increased soybean acres over corn in 2021. But rapid corn usage rates, largely due to export demand, shifted some soybean acres back to corn after the December 1, 2020 quarterly grain stocks report was released in early January 2021.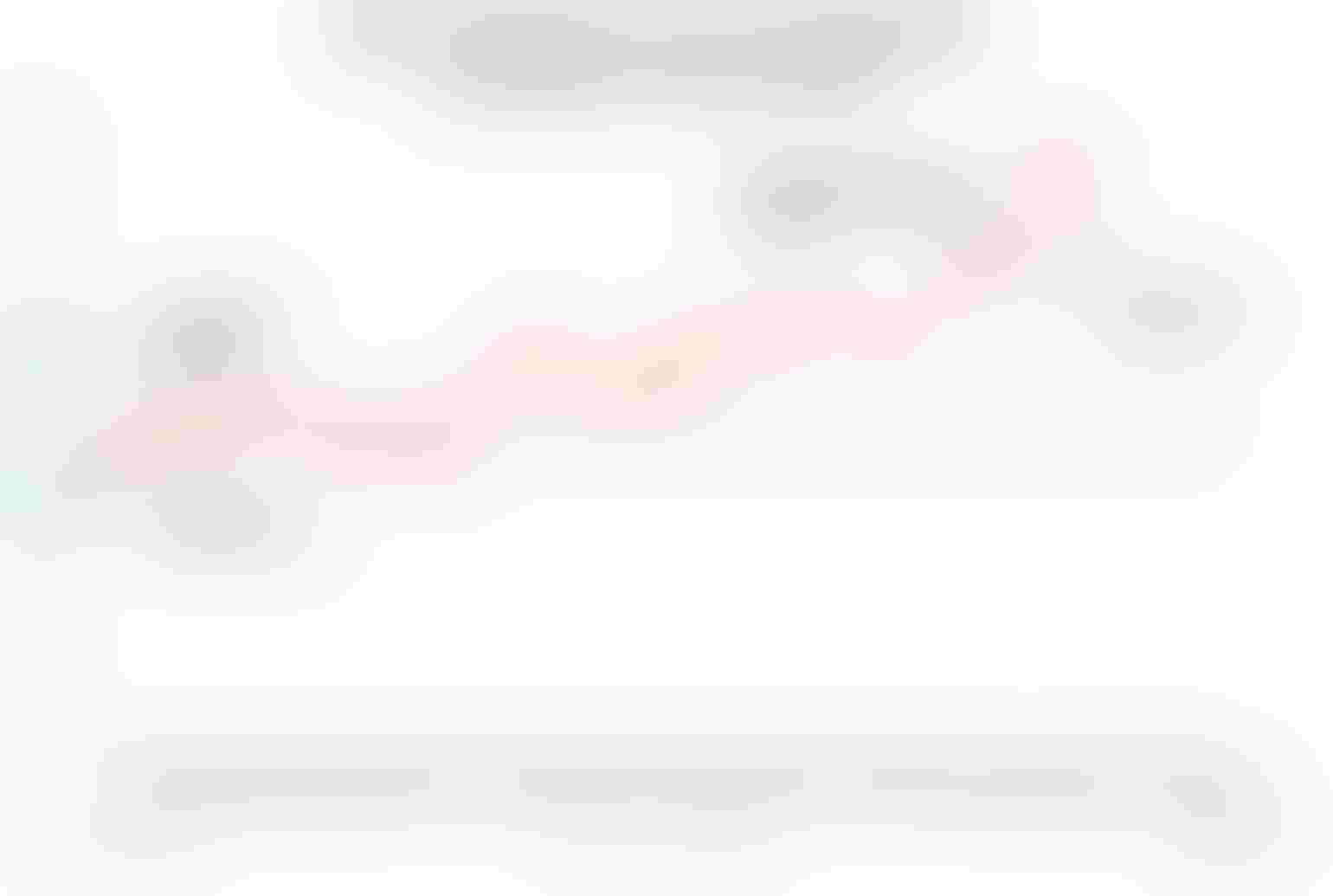 Soybean usage rates are not likely to slow down in 2021/22. Biodiesel demand is increasing as more automakers implement more sustainable fuels for vehicles. Soymeal supplied for livestock feed demand will remain strong in the post-pandemic era, supporting another year of record-setting soy crush rates in the U.S. And China's hog herd will likely remain hungry for soybeans from the U.S. and Brazil for the foreseeable future.
With demand prospects remaining steady next year, the fate of 2021 soybean acreage will rely heavily on acres outside the Corn Belt. And while profitable spring wheat and sorghum prices could also lure acres away, soybean prices likely have the most stable – and potentially most profitable – price floor among the three main row crops for at least another year.
Wheat – the 2021 comeback kid?
Farm Futures' March 2021 survey estimates for winter wheat acreage totaled 32.0 million acres, just a hair higher than USDA's February 2021 estimate. The 5.2% increase in winter wheat acreage from 2020 – the first increase in U.S. winter wheat acreage in eight years – will more than offset a 6.8% decrease in 2021 spring wheat acres.
Spring wheat acreage is forecast to shrink nearly 7% to 11.4 million acres as producers in the Northern Plains look to reap more profits from corn and soybeans this year. But white wheat growers in the Western U.S. will likely have the last say on spring wheat acreage.
Chinese demand will likely boost U.S. white wheat exports to 245 million bushels in 2020/21 – the highest volume since 1994. White wheat, primarily grown in Western states, could provide farmers another profitable crop alternative amid blistering export paces to China this year.
Total wheat acreage is projected at 45.6 million acres this year, up 2.8% from 2020. The projected rise in winter wheat and durum acres will bring the first increase in U.S. wheat acreage since 2014. But production estimates of 1.851 billion bushels could tighten supplies, especially amid rapid export demand and winterkill damage to wheat plants during the February cold snap.
Winter wheat acreage conditions are improving thanks to recent snowfall and rain across the Central and Southern Plains. But if February winterkill damage is significant, wheat acres are likely to put up another strong fight for acreage in 2022.
Origins of a rally
Farm Futures estimates that acreage for corn, soybeans, and wheat will total 227.7 million acres in 2021, up 9.5 million acres or 4.3% from 2020. A large portion of "new" acreage is likely to be recovered from 2020 prevent plant acres, which were among the highest in history last year.
Nearly 6.2 million acres of prevent plant corn were reported in 2020, the second largest on record following 2019's 11.4 million acres. Soybean prevent plant acres totaled 1.5 million in 2020, the fourth largest in U.S. history. The soggy start to last year's planting season in the Northern Plains also diverted 1.3 million wheat acres into prevent plant acreage.
High commodity prices for all three crops also drove the acreage shift – 82% of farmers are planning on changing their crop rotations this year to cash in on profitable returns according to data from the March 2021 Farm Futures survey, which garnered responses from 1,061 farmers via email in late February through early march.
USDA's World Agricultural Outlook Board reported 26% of winter wheat, 78% of spring wheat, and 90% of durum wheat production regions were in areas experiencing drought conditions as of a week ago. Adequate rainfall will likely be more crucial to 2021 yields than chances of a late spring frost. As the 2020/21 La Niña weather pattern begins to weaken, the drought-plagued West and High Plains could see some relief.
Barring any adverse weather events, expect these acres to be put to good use this spring. As always weather remains the biggest wild card in the 2021 growing season and with tightening corn and soybean supplies, favorable growing conditions will be critical to boosting supplies.
Prices have responded bullishly to tightening grain stocks over the past year. While an acreage expansion would reduce upward price mobility, global and domestic demand for U.S. grains may keep the rally going. For how long, no one can say.
Subscribe to receive top agriculture news
Be informed daily with these free e-newsletters
You May Also Like
---