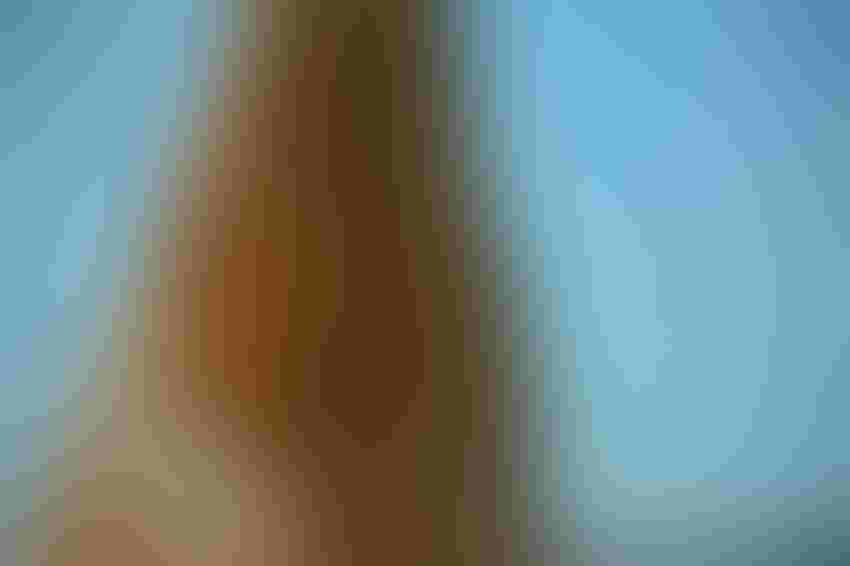 Near term, corn remains in a sideways trading range with a downside bias.
Ron Smith
The U.S. Dollar Index is defining the market outlook. The index remains sideways to up, attempting to make a clean break above previous highs. Consider:
First, a rising dollar will place a drag on U.S. domestic and global growth, given today's global economic dynamics. Second, a neutral to lower dollar has been supportive of current U.S. economic activity and global economies in general. Third, currency imbalances remain one of global leadership's biggest challenges.
The dollar is currently at 97.73 on April 26, 2019, until the week of April 22, 2019, the dollar had been trading in a range of 94.64 to 97.67, since the beginning of 2019.  View charts A5 to A8.
Other Market Outlooks
Interest Rates, 10-Year U.S. Treasury Yield: The trend is sideways to down. Global economic momentum going forward for multiple months likely will have a downside bias. Global economic stability will remain due to global governmental stimulus actions, which will produce periods of strength and weakness in global economic activity but lay a foundation for stronger domestic and global growth in 2020; therefore, 10-year treasury yields should remain sideways with a downside bias.
Presently, the 10-year U.S. Treasury Yield has potential to revisit the July 2016 low of 1.43. The November 2018 high was 3.24 and presently the April 26, 2019 yield or interest rate is 2.51. Look at charts A1 to A4.
Market Dynamics and Outlook for the Week Beginning April 29, 2019
Soybeans: Near term, soybeans remain in a sideways trading range with a near- term downside bias. The potential trading range is $7.95 to $9.39 per bushel, April 26, 2019 close $8.67 per bushel. Charts B10 to B13.
Corn: Near term, corn remains in a sideways trading range with a downside bias. The potential near-term trading range is $3.44 to $3.78 per bushel and additional downside to $3.04 remains a consideration, April 26, 2019 close $3.61 per bushel, Charts B14 to B17.
Long Grain Rice: Near term, rice remains in a sideways trading range with a downside bias. The primary trading range presently is July $10.18 to $10.68 per cwt. or $4.58 to $4.81 per bushel, April 26, 2019 July close $10.45 per cwt. or $4.70 per bushel. Domestic and global fundamentals are weighing heavily on this market. Charts B18 to B20.
Cotton: Price momentum waning. My primary trading range is 70 cents to 80 cents per pound, April 26, 2019 close 78 cents per pound. Charts B21 to B24.
Wheat: Price weakness remains. Wheat is displaying a downside trading range of $4.08 to $4.72 per bushel with an April 26, 2019 close $4.43 per bushel. We will adjust our estimates as market dynamics unfold. Charts B25 to B28.
Global Equities: Approaching all-time highs and needing a corrective period, which a rising dollar may accommodate. Global equity market performance as measured by the All Country World Index ETF-ACWI, a broad range of international developed equity and emerging market companies (Chart A19B) on April 26, 2019 had a value of $74.37 and is approaching its previous all-time high of $75.94, an amazing accomplishment from its December low of $60.92.    
Emerging Markets: Global emerging market performance near term will, in part, be a function of dollar strength and potential waning in global economic momentum. Emerging Markets ETF-EEM (Chart A20) made a high in January 2018 of $50.98, a low in October 2018 of $37.02 and has presently regained upside to $43.88. If near term dollar strength is sustained, global economic momentum likely comes under pressure, which limits potential upside to this ETF.    
S&P 500: Regained All-Time Highs. April 26, 2019 the S&P 500 is at 2940, up from the December 2018 low of 2347. The previous high was in September 2018 at 2940. The S&P 500 could make new all-time highs from current levels, but if global economic momentum starts decelerating, the index likely starts the process of defining a trading range in coming months.   
$CRB Index: Showing signs of weakness as momentum slowly declines. April 26, 2019 close 184.66, Range (171.77 to 190.58). With global deflationary forces remaining problematic, with many of the world's commodities surplus burdened, and with the ongoing global realignment of the world's currency, bond, equity, and commodity markets limitations remain to this index's near-term upside, unless oil prices continue their upward march. Charts B1 to B5.
$WTIC Light Crude Oil: Light crude oil is losing upside price momentum. April 26, 2019 close $63.30 per barrel. Geopolitical politics coupled with supply dynamics make this market challenging for analysts, so be respectful of price action. Charts B6 to B9.
No Crystal Ball
Since no one has a crystal ball or knows the future, always consult an investment professional or professionals before making investment decisions. The world's greatest speculators, investors and money managers are challenged by today's global business environment.  
Source: Bobby Coats is a professor and extension economist in the Department of Agricultural Economics and Agribusiness, University of Arkansas System, Division of Agriculture, Cooperative Extension Service. E-mail: [email protected]. and is solely responsible for the information provided and is wholly owned by the source. Informa Business Media and all its subsidiaries are not responsible for any of the content contained in this information asset.
Download Slide Show for charts and expanded details, Click Download Link
DISCLAIMER-FOR-EDUCATIONAL-PURPOSES-ONLY
Subscribe to receive top agriculture news
Be informed daily with these free e-newsletters
You May Also Like
---