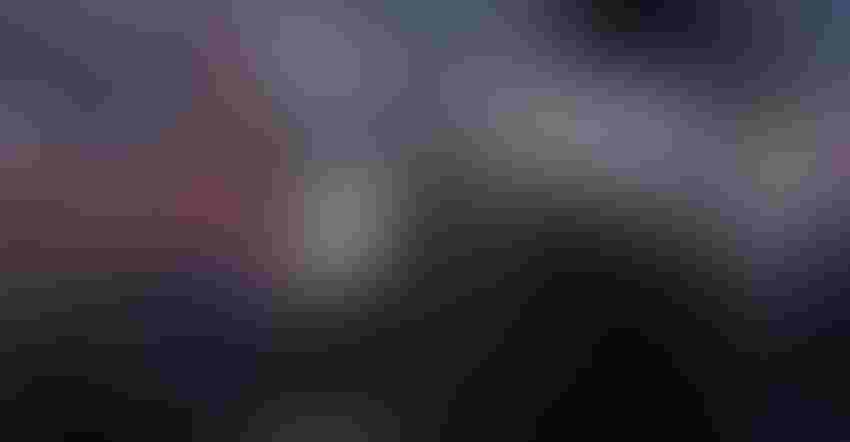 FORECAST OR FUN TRADITION? If you're serious about upcoming weather patterns, you might pay more attention to NOAA and La Niña than to the groundhog in Pennsylvania!
Alex Wong/Getty Images
The tradition of Groundhog Day began centuries ago as a method to cope with the cold European winters and create hope for spring. Groundhog Day was known as Candlemas among Christians, predominantly in Germany. 
Candlemas traditionally fell halfway between the winter solstice on Dec. 21 and the March equinox on March 20. On that date, clergy would bless candles and distribute them to help people survive the end of winter. 
Tradition states that if it's cloudy on Groundhog Day and the groundhog doesn't see his shadow, there will be an early spring and the weather will warm sooner than expected. If it's sunny and the groundhog sees his shadow, winter will last for six more weeks and the cold will remain. 
Groundhog Day in the U.S. began with German immigrants to Pennsylvania continuing the traditions of their homeland. Groundhog Day has been celebrated in Pennsylvania officially since at least 1886, but references to Candlemas in the U.S. date to the early 1840s.
Dubious predictor
As to the idea that Groundhog Day has any ability to predict the future, the data is dubious. In 121 predictions, the groundhog Punxsutawney Phil has seen his shadow 103 times and not seen his shadow only 18 times, including three of the last seven years.  Phil predicts a long winter a vast majority of the time.
However, this isn't always the case. Stormfax.com puts Phil's accuracy at 39%, which is not very good. The weather on one specific day in February can't reasonably be used to extrapolate a prediction of the next six weeks. Weather conditions weeks into the future are difficult to predict, and honestly, a groundhog might be able to do just as well as a person without being given data. 
The weather that long into the future depends more on global phenomena like El Niño and La Niña cycles than cloud cover in central Pennsylvania.
Eggert works at the Indiana State Climate Office. He writes from West Lafayette, Ind.
Subscribe to receive top agriculture news
Be informed daily with these free e-newsletters
You May Also Like
---