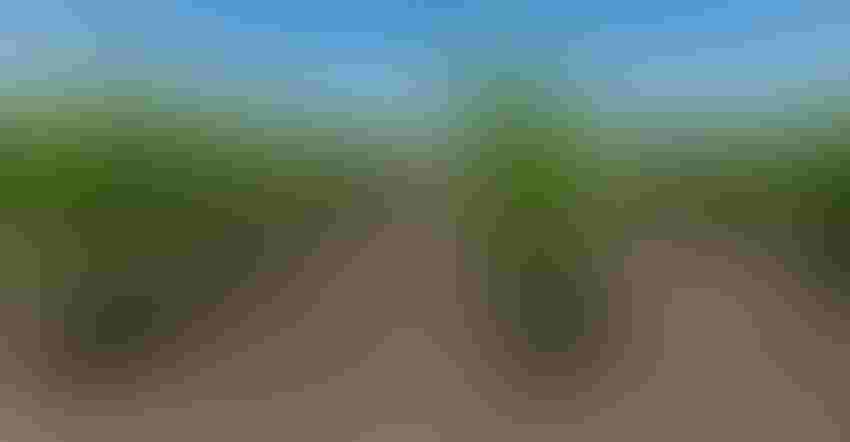 CONCERNS OVER DROUGHT: Rain was a welcome sight on Friday in areas of eastern Pennsylvania, southern Delaware, and even parts of New York and New England. It's been dryer than normal this season, and areas of drought have started to pop up.
JJ Gouin/Getty Images
If it seems like June was hotter than normal, you're right. It was also dryer than normal, too, but some places are getting a little parched.
Even though last Friday's rains were a welcome sight, the U.S. Drought Monitor has classified parts of New England and New York in "moderate drought" and "severe drought" with most places now classified as "abnormally dry," except for southern parts of the region.
According to data from the Northeast Regional Climate Center, most places averaged between 1 and 3 degrees F above normal, with some areas 3 to 5 degrees above normal in June. Most of West Virginia, pockets of southern New Jersey and parts of the Lake Ontario shoreline were 1 to 5 degrees below normal.
DROUGHT EXPANDING: Spotty heavy rains were a welcome sight in several places in Pennsylvania last week, but it's still dryer than normal in most places. Moderate drought is being reported in most of the northern region, with severe drought conditions in northern New York and far northern Maine.
Overall, though, it's been a cooler-than-normal growing season. From April to June, temperatures across most of the region were 1 degree cooler than normal, except for most of New England and pockets of northern Vermont and western Massachusetts.
It's been dryer than normal in New England and New York while Much of Pennsylvania actually saw normal or above-normal precipitation for the three-month period, along with Maryland and West Virginia. Delaware also saw below-normal precipitation, according to the climate center.
Crops keep growing
Small grains are behind schedule in Pennsylvania. Only 5% of oats have reached coloring, well-behind the 31% average. Only 9% of winter wheat has been harvested, behind last year's pace of 19%. Full-season soybeans are 88% emerged, which is right around average. Second-cutting hay is 54% complete, which is actually ahead of the five-year pace.
In Maryland, barley is 89% harvested, right around normal. Second-cutting hay is 35% complete, also around normal. Soybean emergence is 77%, right around normal, while winter wheat is 53% harvested, also right around normal.
HOTTER JUNE: Did it feel hotter in June? You weren't alone. Some areas of New England and New York were well-above temperature normals for June.
Small grains are ahead of schedule in Delaware with 95% of barley harvested, ahead of the 81% average, and winter wheat 88% harvested, well-ahead of the 57% average. Second-cutting hay is 50% complete, right around average, while snap beans are 93% planted, ahead of the 86% average.
In New York, barley is 33% headed, behind the 51% average. Second-cutting hay is 23% complete, right around the five-year average. Oats are 37% headed, behind the average of 52%, while winter wheat is 92% headed, ahead of the 82% average. Soybeans are 92% emerged, ahead of the 82% average.
COOLER OVERALL: The heat was on in June, but overall temperatures are cooler than normal this growing season, according to the Northeast Regional Climate Center.
About the Author(s)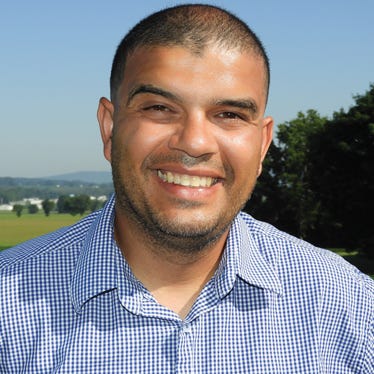 Editor, American Agriculturist
Chris Torres, editor of American Agriculturist, previously worked at Lancaster Farming, where he started in 2006 as a staff writer and later became regional editor. Torres is a seven-time winner of the Keystone Press Awards, handed out by the Pennsylvania Press Association, and he is a Pennsylvania State University graduate.
Torres says he wants American Agriculturist to be farmers' "go-to product, continuing the legacy and high standard (former American Agriculturist editor) John Vogel has set." Torres succeeds Vogel, who retired after 47 years with Farm Progress and its related publications.
"The news business is a challenging job," Torres says. "It makes you think outside your small box, and you have to formulate what the reader wants to see from the overall product. It's rewarding to see a nice product in the end."
Torres' family is based in Lebanon County, Pa. His wife grew up on a small farm in Berks County, Pa., where they raised corn, soybeans, feeder cattle and more. Torres and his wife are parents to three young boys.
Subscribe to receive top agriculture news
Be informed daily with these free e-newsletters
You May Also Like
---