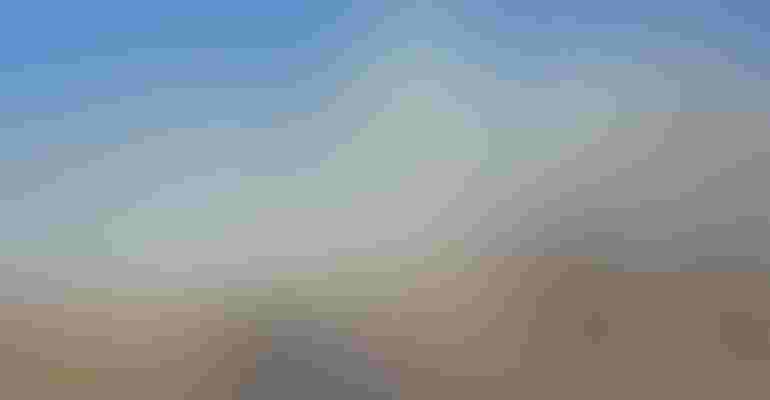 Olton Volunteer Fire Department firefighters battle a grass fire in Lamb County, Texas.
Cured grasses coupled with dry weather fronts raise concerns about an early fire season in much of the Texas Panhandle, Southern and Rolling Plains and Fort Davis/ Trans-Pecos area, says Richard Gray, Texas A&M Forest Service assistant chief fire coordinator, Wolfforth, Texas.
"We are just now getting into our consistently windy months — getting into what could be a long fire season," says Gray.
Statewide, the TFS Predictive Services foresees an above normal potential for fires that extends all the way through April, conditions he says are a combination of the state's La Nina climate pattern with below normal rainfall and above normal temperatures.
"When we came into the front end of fire season, it was tracking very well with that prediction," says Gray. Abnormal dryness or drought are currently affecting approximately 17,228,000 people in Texas, which is about 69 percent of the state's population, according to the National Integrated Drought Information System website, https://www.drought.gov/drought/states/texas.
While recent rainfall in the Hill Country and throughout Central, East and South Texas regions has provided a short reprieve and some green up, Gray warns, "that area could trend dryer with the prediction as we get into spring and early summer, so we still could see an early spring/summer fire season in that geographic area of the state."
But the focal point of concern in Texas for fire officials is west of Fort Worth, down through Abilene, out towards the Trans-Pecos region and back up into the Panhandle, says Gray, due to cured grass combined with dry weather fronts.  Compounding the extended dry and the expanding drought conditions are the severe to extreme drought conditions in that region, according to the U.S. Drought Monitor.  
 "We came into the 2017 spring with very good moisture and good grass. We had a snippet of drought in late July for about two weeks and then we went back to getting moisture, so all of that combined has really increased our grass loading on the landscape."
And with increased fuel load comes increased ease of fire ignitions and aggressive fire behavior, even with lower fire weather conditions, says Gray. "We don't necessarily need the high impact fire weather to have significant fires, so that's a concern across the state, but again primarily focused in the Rolling Plains, Trans-Pecos, upper Panhandle, and North Texas regions."
See Drought conditions persist, high wind gusts fuel fire, http://bit.ly/2GVeFGP.
As the one-year anniversary approaches for the devastating fires that burned through the Panhandle up through Oklahoma and Kansas, the 2018 fuel load is mirroring that of the 2017 fire season. "We're seeing very similar conditions this year as far as fuel load, and then if those weather conditions line up again with those Southern Plains outbreak conditions, we could potentially see those large-scale fires.
"Again, we're coming into the most problematic months and our numbers of fires are somewhat elevated from years past."
Red Flag Warning
One way residents are warned about the increased potential for fires is when a Red Flag Warning is issued by the National Weather Service. Red Flag criteria, which switches from geographic regions, is if the relative humidity is forecast to be below 15 percent and wind speeds above 20 miles per hour, says Gray.
"Red Flag warnings should inform farmers, ranchers and the general public, that just about any ignition source could start a fire and under those conditions the potential for them to spread is dramatically elevated. So, if a producer or a homeowner sees that Red Flag Warning they need to exercise additional caution when working outside whether that's driving, welding or anything like that."
Wildfire and cotton burrs
Drought conditions, coupled with wind gusts ranging from 24 mph to 50 mph, fueled a grass fire east of Olton along Highway 70, February 24. The relative humidity was 14 percent, according to the West Texas Mesonet. The fire was sparked by a hot exhaust pipe on a burr truck at Ag Producers Co-op Gin, according to gin manager Chris Williams.
"This year, for some reason, there seems to be an abnormally high number of starts related to burr piles," says Gray, who adds that departments and the TFS usually gets called when those fires spread into grassy areas.
Volunteer fire departments from Olton, Springlake-Earth, Halfway and Nazareth worked together to stifle the blaze. The Olton Police Department and the Texas Department of Public Safety assisted as well, managing traffic as smoke billowed across the highway, at times reducing visibility. 
The fire was contained that afternoon, with no injuries reported. Williams reports no damage was caused to the gin or the cotton remaining on the gin yard.
The largest source of fires thus far in 2018, has been roadside starts. "That's been our most numerous ignitions and most problematic because we're seeing really dry conditions, consistently low humidity and maybe not so much extremely high winds but moderately high winds, so homeowners, farmers and ranchers operating around equipment and vehicles need to be careful."
Another source of ignition when winds exceed 50 miles per hour is from downed powerlines. "We've only had a couple of starts from down power lines this year," says Gray.
Should a fire ignite on a day with 45 to 50 mph winds, Gray warns farmers and ranchers to use extreme caution. "If they're trying to move livestock equipment or anything like that under those conditions, fire spreading in grassy fuel can move upwards of 7 miles per hour — that's faster than we can move — so, not trying to be an alarmist, but if you're getting out trying to move cattle or trying to save your livelihood, be cautious about how quickly the fire can move."
If a fire approaches, look for areas of refuge, Gray advises. "A safe refuge is an area of either low grass or blow out areas in the pasture so you don't become trapped and burned over by the fire."
Information helpful to fire officials responding to a blaze is location of good water sources and priority areas of concern on the land, "so they can shift attention to those priorities as opposed to assuming a priority. And then if the rancher is first on the scene, and many times they are, when they call the fire department or 9-1-1, helpful information to pass along is where the fire is located, what the fire is doing — in other words, the fire behavior — the best access point to get to the fire or where they're at, and then a contact phone number for that direct contact."
About the Author(s)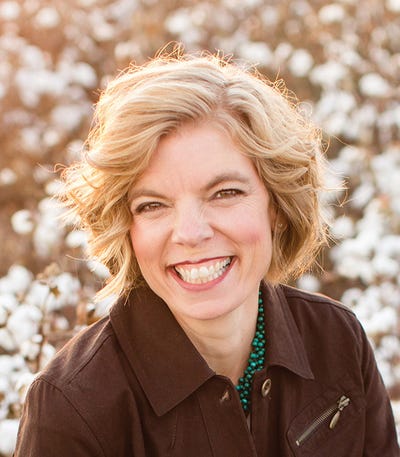 Editor, Southwest Farm Press
Shelley Huguley has been involved in agriculture for the last 25 years. She began her career in agricultural communications at the Texas Forest Service West Texas Nursery in Lubbock, where she developed and produced the Windbreak Quarterly, a newspaper about windbreak trees and their benefit to wildlife, production agriculture and livestock operations. While with the Forest Service she also served as an information officer and team leader on fires during the 1998 fire season and later produced the Firebrands newsletter that was distributed quarterly throughout Texas to Volunteer Fire Departments. Her most personal involvement in agriculture also came in 1998, when she married the love of her life and cotton farmer Preston Huguley of Olton, Texas. As a farmwife she knows first-hand the ups and downs of farming, the endless decisions that have to be made each season based on "if" it rains, "if" the drought continues, "if" the market holds. She is the bookkeeper for their family farming operation and cherishes moments on the farm such as taking harvest meals to the field or starting a sprinkler in the summer with the whole family lending a hand. Shelley has also freelanced for agricultural companies such as Olton CO-OP Gin, producing the newsletter Cotton Connections while also designing marketing materials to promote the gin. She has published articles in agricultural publications such as Southwest Farm Press while also volunteering her marketing and writing skills to non-profit organizations such a Refuge Services, an equine-assisted therapy group in Lubbock. She and her husband reside in Olton with their three children Breely, Brennon and HalleeKate.
Subscribe to receive top agriculture news
Be informed daily with these free e-newsletters
You May Also Like
---