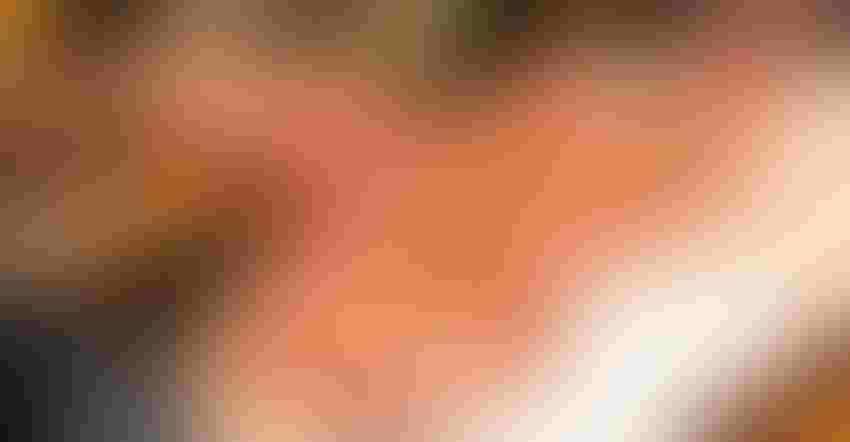 DIRECT MEAT SALES: Farmers are great at producing high-quality meat, but the scary part for many producers is in marketing, processing, packaging and shipping. That's where ChopLocal comes in.
Hiroyuki Ito/Getty Images
The movement was already happening. Consumers were getting used to ordering food, including meat, online and having it shipped to their homes or prepared for pickup at a local farm or butcher shop. But COVID-19 put that movement into hyperdrive.
When the meat shelves were bare during the early days of COVID-19, and there were disruptions in the meat supply chain, consumers turned to farmers, looking for their meat supplies locally.
During the pandemic, one farmer from Wayland, Iowa — who is raising about 280,000 turkeys a year and is a shareholder in a turkey and protein processor — looked for a new way to market meat. Jared Achen recently told participants in the Animal Ag Alliance Virtual Summit that COVID-19 exposed a demand for locally produced and processed meat, as well as the vulnerabilities for farmers who are direct-marketing but having problems lining up local processing.
That's why he and Katie Olthoff, a farm wife and ag communications professional from central Iowa, founded ChopLocal.
New platform
ChopLocal, which was born in August, offers farmers and butcher shops a platform for marketing their meat products. But ChopLocal does so much more. It recognizes the challenges for individual farmers or butchers to develop a website, handle orders, arrange for delivery or pickup, and transport meat to customers.
That's why this new company offers support for small- and medium-sized direct-meat marketers in each of these challenging categories.
"I have played the same game as most farmers around me," Achen said. "To increase profitability, I either had to increase revenue or decrease costs. And that worked well for me. Our focus has been in driving efficiencies on a per-unit basis on the family farm, that is per-acre, per-flock or per-pound.
"Then COVID hit. In the turkey industry, you either sell whole birds on holidays or deli meat. Deli meat mostly goes to restaurants, but during COVID, they were closed. It turned our industry upside down."
But Achen adds, "When your back is up against the wall, your eyes become wide open. This showed us opportunities that are present. It showed how efficient the meat processing industry has become, but also how it is very fragile."
Olthoff's family raises turkeys as well, but she has also worked in the cattle industry, and learned how difficult COVID-19 processing disruptions were for cattle and swine producers in particular.
"During COVID, to try to move animals, farmers basically called up their local butcher shops and tried to get animals lined up for processing," Olthoff said. "They tried to alleviate some of the strain, but you can't process mass quantities of livestock that way."
On the consumer side of things, shelves were empty of fresh meat, but consumers knew that farmers had animals ready for slaughter.
"Many started to purchase meat online through lots of places," Olthoff said. "For consumers, there are three things that mattered. Modern meat eaters are different from the past. Consumers are now used to being able to order anything they want online and have it shipped to their home or to be able to pick it up at a local retailer. That's convenience."
She notes that consumers also are on the lookout for high-quality products. "If the quality is there, they are willing to move up to a premium cut of meat to show off and to enjoy at home," Olthoff said. "They also want transparency and trust with producers that aligns with their values. The only way to do that is selling direct to consumers by farmers and ranchers."
Transparency needed
"Transparency has changed consumer behavior," Achen said, "and it has impacted business as a whole. Consumers aren't as brand loyal, so it is easier to launch a new brand and gain traction."
He notes that e-commerce offers the ability for faster customer feedback. "The meat industry has been slow to stay ahead of this, but the tide is turning," Achen said. "There is a transformation in the meat industry toward more transparency."
"Farmers need support entering and operating in this space," Olthoff said. "That's where we come in. We are kind of the 'Etsy of meat.' From the ChopLocal platform, customers can come in to access local meat on one platform no matter where they are in the U.S."
"It is a marketplace, which is not just helping farmers set up their own website," Achen said. "It is more challenging than that. You have to serve vendors and customers, make it easier for customers to find exactly what they are looking for."
"At ChopLocal, we have products for busy moms who want to make easy meals, for hobby grillers or for people who like to smoke meat," Olthoff said. The goal for the platform is to give vendor support to farmers and lockers that they can't get anywhere else to give them all a leg up.
The company serves family farms and butcher shops, all in Iowa, but it is looking to expand to other regions with its services. Its lineup includes all kinds of meat from conventional and niche marketers, including gourmet flavored bacon, specialized brats and even rabbit. Almost any meat product is available to meet the tastes of a diverse group of consumers.
All on same side
One of the most important decisions Achen and Olthoff made in the early days of organizing ChopLocal was to ensure that their producer and locker vendors did not pit against each other according to production practices. "We welcome vendors from all kinds of conventional and niche markets," Olthoff said.
Some of their first vendors to sign up were conventional farmers looking for new ways to market their meat. "Our farmer vendors cannot put down other farmers in the process," she said. "They are free to use their labels as long as they meet USDA requirements as grass-fed or organic, for instance. They can say that their meat is antibiotic free, but they can't disparage other farmers and production methods."
ChopLocal supports all production methods, from conventional to niche markets, and so far, this has worked well. "We are trying to make it easier for everyone, without pitting one segment of agriculture against the other," Olthoff said.
Learn more about ChopLocal and its platform at choplocal.com.
Subscribe to receive top agriculture news
Be informed daily with these free e-newsletters
You May Also Like
---