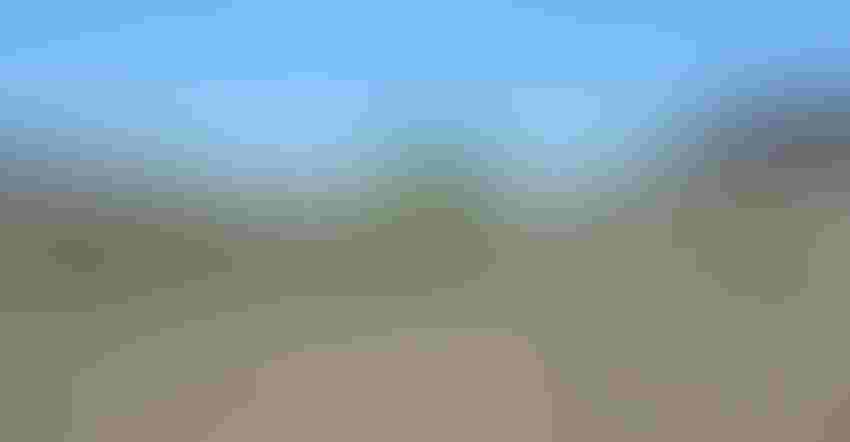 SEEKING WINDOWS: Finding windows to plant and do other field work could be critical if weather forecasts indicating overall cool, wet weather trends through May are correct.
Tom J. Bechman
The long-term weather forecasts issued April 21 for Indiana confirmed that challenging weather conditions could continue through May. The forecast, issued by the National Oceanic and Atmospheric Administration, indicated that odds favor above-normal precipitation over all of Indiana except the extreme northwest corner, where chances are equal for above- or below-normal precipitation. Odds also favor above-normal precipitation in the southern third of Illinois, southeastern Michigan and all of Ohio. In fact, odds for wetter weather are even higher in the eastern half of Ohio.
Meanwhile, the temperature outlook for May favors below-normal temps across most of the Corn Belt, including Iowa. Odds are even stronger for a cool trend across all of Indiana, Ohio, eastern Illinois and most of the lower peninsula of Michigan.
Related: Late-spring cold snaps: Flukes or new normal?
Beth Hall, Indiana state climatologist and director of the Midwestern Regional Climate Center located at Purdue University, realizes that this is not good news if you're trying to plant corn and soybeans, spray crops, or sidedress nitrogen.
"We were expecting above-normal precipitation trends, but we were also anticipating warmer-than-normal temperatures, based on earlier long-range forecasts," she explains. "Instead, the outlook for May shifted to favor cooler temperatures across Indiana. The problem is that cooler temperatures favor reduced evapotranspiration and keep soils wet."
When it's wet but warmer during the spring, soils tend to dry out faster, she adds. That can open windows of time for field work before another weather front brings a return to wetter weather.
If there is a silver lining, it's that higher probability for cooler, wetter weather throughout the month doesn't mean that every week will feature below-normal temperatures and above-normal precipitation, Hall acknowledges. These forecasts attempt to assess the odds for averages over the entire period, not weather on any one day or during any five-to-seven-day period. There could still be one or more stretches of dry, warm weather embedded within a month that winds up cooler and wetter than normal.
Digging deeper
Spring weather patterns would tend to back up the notion that warmer, drier days could occur even if the overall trend is cool and wet.
"We saw snow on Monday and summer-like highs in the 80s on Saturday during one week in April," Hall recalls. "The overall trend during spring over the past several years seems to favor more extreme swings than in the past, including from week to week or even within weeks."
Looking out even beyond May, the 90-day weather outlook for precipitation issued by NOAA on April 21 was similar, with above-normal precipitation expected over all of Indiana and Ohio and stretching into eastern Illinois and southern Michigan.
However, the temperature outlook stretched over the three-month period of May through July moderated, with equal chances for above- or below-normal temperatures for almost all of Indiana and Ohio. The trend shifts to favor above-normal temperatures over the western edges of central and southern Illinois, plus most of the western Corn Belt.
In fact, the southwestern U.S., including Kansas and some parts of Nebraska, is expected to be on the dry and warm side through the three-month period, including May. This isn't good news for farmers and ranchers there, some of whom are suffering from existing drought and an ongoing threat of wildfires.
About the Author(s)
Subscribe to receive top agriculture news
Be informed daily with these free e-newsletters
You May Also Like
---