China slow to compete in corn
China slow to compete in corn
Think DifferentThinking about China, "it's really instructive to look at Japan, South Korea and Taiwan and how quickly they transitioned into high-value crops. China just can't afford to waste labor anymore," says Dermot Hayes of Iowa State University's Center for Agricultural and Rural Development.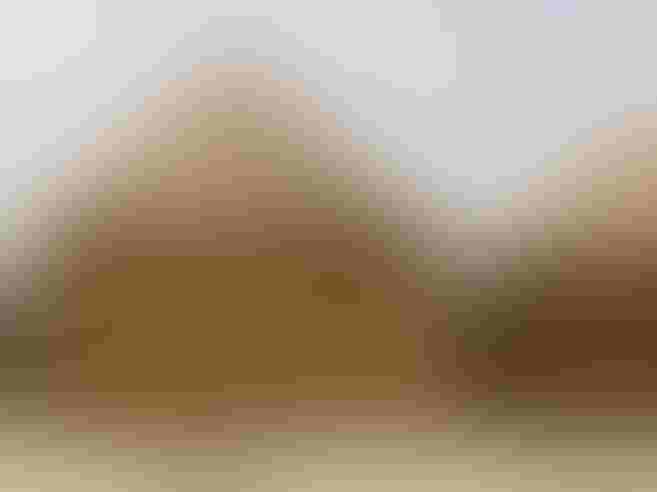 <p> While Chinese corn production is seeing some modernization, much of the crop is still harvested, dried and stored by less modern methods.</p>
The days of intensive hand labor and corn air-drying on China's rural roads may be ending, as a major modernization effort changes traditional Chinese agriculture and the competitive outlook for corn production and use.
Kevin Rempp, Montezuma, Iowa, a grower who chairs the Iowa Corn Promotion Board, saw the inefficiencies of the traditional Chinese system on a U.S. Grains Council crop tour.
"The plots were about three-fourths to two acres maximum per farmer, so a field of 80 to 100 acres could have many, many plots," he recalls.
"With such small plots, 75-80% of the corn was planted by hand. We saw very good ear sizes but a limited population; rarely more than 15,000-18,000 plants per acre."
It's almost impossible to compare China's corn production to U.S. competitive efficiencies because the differences are so great, but one measure Rempp cites is yield per acre.

Chinese yields have increased 44%, from 62.7 bushels per acre 25 years ago to 90.6 bushels/acre this market year, but still lag far behind U.S. productivity. The big increase in production that allowed China to vie for world export markets in recent years reflected increased harvested acres more than yield improvements.
"Even though they are increasing their production, it's increasing slowly," Rempp says. "Their usage is also growing. It will continue to outpace their corn production, and they will continue to be very large importers of corn.
"I think major improvements in Chinese corn production will take many years."
While modernization is likely to mean better efficiency and higher corn yields, other aspects of the change may also halt the increases in corn acreage.
Like what you're reading? Subscribe to CSD Extra and get the latest news right to your inbox!
More efficient land use may also be on the horizon, as small plots are increasingly rented to produce larger units, and the government takes steps to secure land tenure.
Chinese tenants farm up to 20% of China's agricultural land.
Such changes will take time, however. In the short term, the biggest potential for major yield increases could come from a decision to adopt genetically modified seed technology.
That could increase output by almost 800 million bushels, but there are significant obstacles to GMO adoption, beyond even China's political battles over the technology.
GMO obstacles
First, China would need genetically modified seed adapted to its unique agronomic conditions.
Second, China may not be able to tap into some of the best genetic lines currently available because of seed companies' concerns about China's questionable record on intellectual property rights, according to Dermot Hayes, the Pioneer Hi-Bred International Chair in Agribusiness at Iowa State's Center for Agricultural and Rural Development (CARD). "The intellectual property issue is working against them. China has a history of small plots cultivated by hand, and their corn is bred for those conditions, for growing corn under intensive hand cultivation," says Hayes.
"That's not going to work anymore. Labor is becoming too expensive, and there are better things to do with it than hand cultivate corn."
Hayes cites pressures on the supply of farmland as another factor working against China's efforts to grow more corn.
"Some of their farmland now is on mountain sides that are steep and can never be mechanized, and their medium-sized cities are growing incredibly fast," he says.
Most of all, Hayes cites the growing cost of labor on Chinese farms.
"If you look at the examples of Japan, Korea, and Taiwan, as labor became more expensive, they dropped corn production altogether and transitioned really quickly into higher value crops," he says.
"I would expect to see China shift acres out of corn and into fruits and vegetables – and homes. We're also seeing them move out of back-yard livestock production and into more intensive animal production.
"Everything points to them moving to more imports of corn and distillers grains and even to meat imports. Within ten years, they will be a major importer of animal feed," he concludes. 
About the Author(s)
Subscribe to receive top agriculture news
Be informed daily with these free e-newsletters
You May Also Like
---