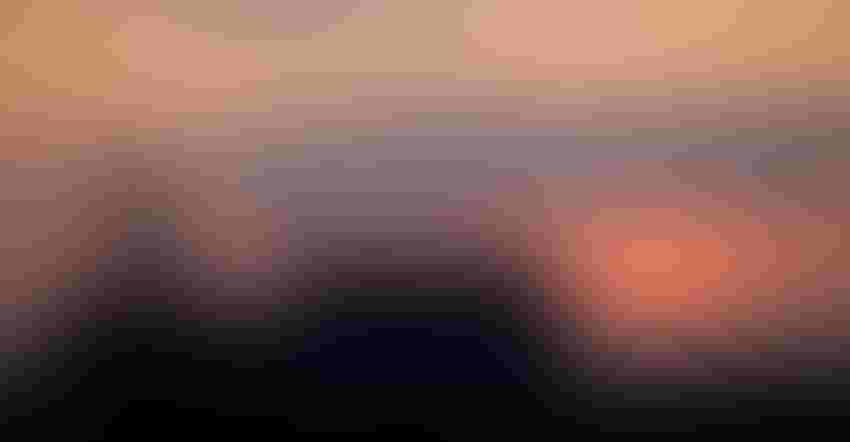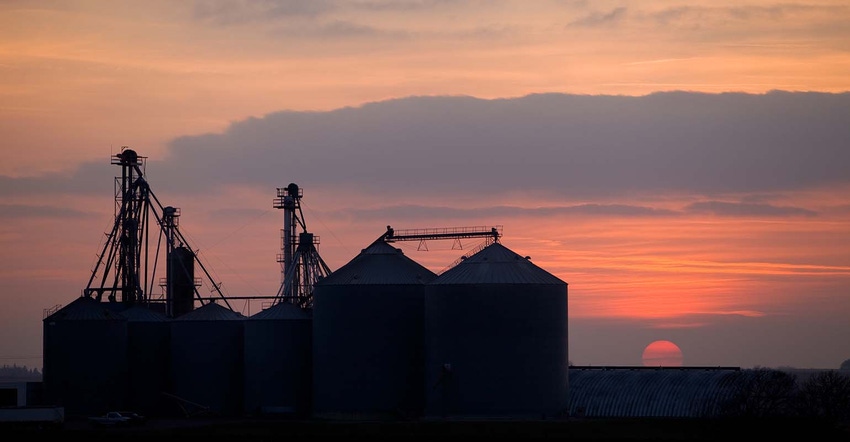 GRAIN INDUSTRY MERGER: Grain marketing innovator Bushel has acquired GrainBridge, a joint-venture formed by ADM and Cargill to digitize grain management. Bushel is working to innovate the digital infrastructure for the grain industry.
BanksPhotos/Getty Images Plus
Bringing technology to the business of grain buying and tracking has attracted some major players. In 2019, ADM and Cargill formed a joint venture called GrainBridge aimed at providing the service. Bushel, a Fargo-based company, was working in the same business using a slightly different approach. Bushel announced today, Oct. 12, it has acquired GrainBridge.
"We've acquired the whole business including the team and I'm excited about that," says Jake Joranstaad, CEO Bushel. GrainBridge is based in Omaha, and that team will be part of Fargo-based Bushel, expanding the independent software company to two locations.
Joranstaad explains that the GrainBridge original approach was that ADM and Cargill elevators would be the first to use the innovative platform, and eventually other elevators would be brought in to use the system. Bushel's approach was different. "Bushel is a branded white label product, while GrainBridge is a single place to do business," he says.
What that means is that an elevator would use the branded GrainBridge tool. Farmers would see the GrainBridge name. Bushel's system is branded to the local business, so the farmer sees only that name. Bushel works in the background handling the transaction. "We were able to win over more customers," Joranstaad says.
Related: Companies launch grain marketing digital platform
He explains that the two firms had been in discussions for some kind of collaboration, but it became clear the better approach was for Bushel to acquire GrainBridge.
In a statement announcing the transaction, Doug Roose, vice president, producer marketing ADM, says: "Bringing GrainBridge and Bushel together will give farmers a path to new features and functionality, including existing staples like the ability to see local cash bids and account information."
ADM joins Cargill and more than 200 other local country cooperatives, processors, feed mills, ethanol plants and other biofuel companies collaborating in building a digital infrastructure network.
Innovating the grain infrastructure
Bushel's Joranstaad offers an interesting perspective on the digital infrastructure. He points to the extensive development of roads, bridges, rivers and barges to export grain developed in the last century. "We feed the world from here, but the next 100 years it will not look that way. We have to advance our digital capabilities to remain a leader in the world and advance food security and serve customers."
The acquisition brings two key features to Bushel. "They have data science capability inside the GrainBridge group and can help us understand how to add value to customers using information we have," Joranstaad says. "The second part is grain marketing for farmers and facilities which can encourage farmers to better market their grain."
Earlier this year, Bushel acquired FarmLogs, which is a farm-based management system. Joranstaad sees a day with the Bushel software at the elevator can communicate with the FarmLogs software on the farm. "Instead of having to go into the elevator to get your information you could see a profit and loss statement from a field and farm level," he says.
Related: Software firm Bushel acquires FarmLogs
That's still under development but Joranstaad and his team are looking ahead to a time when that information from the elevator flows seamlessly to the farm.
One issue emphasized by Joranstaad is that the system uses permission-based data sharing. A farmer's data is controlled by the farmer in this system.
The acquisition complements Bushel's strategic focus to enable the agriculture industry and push toward a digital strategy to solve what the company identifies as "real pain points" in the ag and food value chain. With a permission-based data sharing and visualization system there can be improved data-based decision-making. These connections can also support all points of the supply chain from grower to grain origination to consumer packaged goods.
Moving beyond commodity grains
"Today 40% of the U.S. and Canada grain origination market is using our tool," Joranstaad says. "Companies that buy volume from the farmer are using our tool. It enables a lot more efficiency in this digital infrastructure."
He notes a farmer might want to use farm management systems from other companies but sharing information with the grain sale about the origin of the commodity and the practices a farmer uses could get them into a program with higher value. Joranstaad sees this linkage between on-farm practices to buyer needs as breaking beyond simple commodity pricing. "It's not just No. 2 yellow corn anymore," he says. "It might offer a benefit for ethanol production, or some other use."
That linkage between on-farm practices – if shared by the farmer – to grain buyer needs could open new doors to premium pricing. "We think farmers have been using a good bulk of the tools and data collection for some sustainability practices," Joranstaad adds. "The missing link is the ability to use the data collected from whatever machine or tool and apply it simply [as part of the sale]."
Joranstaad has a vision for a digital infrastructure for the grain market, the GrainBridge acquisition builds on that goal. Learn more about each company at bushelpowered.com and grainbridge.com.
Subscribe to receive top agriculture news
Be informed daily with these free e-newsletters
You May Also Like
---