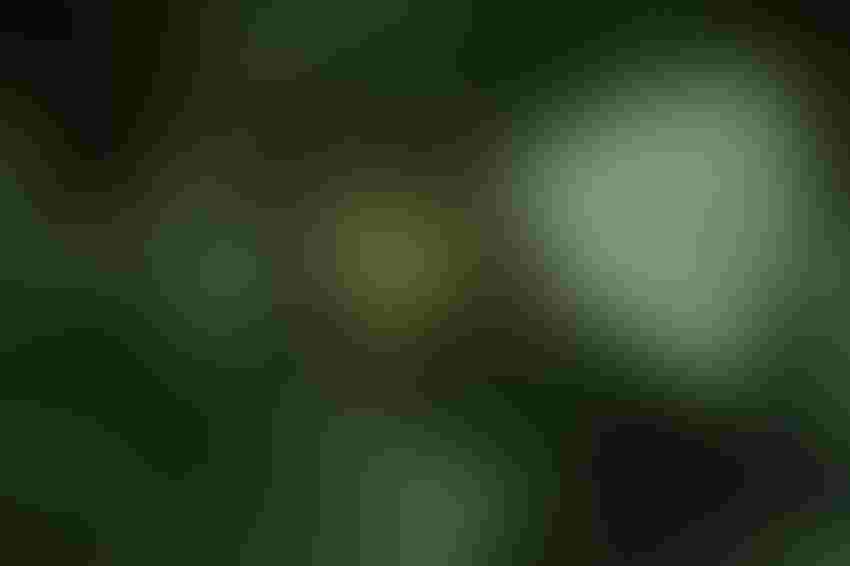 As soybeans mature in the field, producers wonder how 'trade aid' funds will affect their operations.
How much payment can farmers expect from the trade aid program announced by the Trump administration to help farmers deal with the fallout from retaliatory tariffs placed on U.S. agricultural exports?
That's hard to say, since, at this writing, neither the payment rate nor a formula for calculating the rates have been announced by USDA. But some educated guesses are being advanced by analysts such as the University of Missouri's Dr. Pat Westhoff.
"In fact, even the way in which those payments will be determined has not been formally announced," said Westhoff, director of the U of M's Food and Agricultural Policy Research Institute (FAPRI). "But they may be based on estimates of how much the trade measures have affected trade and prices for U.S. agricultural markets."
He discussed those estimates and issues such as the impact of the tariffs on farm prices and the outlook for the 2018 farm bill in a wide-ranging webinar produced by the University of Arkansas' System Division of Agriculture earlier this month. You can watch the webinar by clicking on https://bit.ly/2KTVWgi.
The administration announced July 24 that it would implement three programs to provide up to $12 billion to offset the impact of what it called "unjustified retaliatory tariffs on U.S. agricultural goods."
According to a press release, the aid will include a market facilitation program that will allow the USDA Farm Service Agency to make payments to producers of soybeans, sorghum, corn, cotton, wheat, dairy, and hogs. Payments will be based on actual 2018 production, according to Agricultural Secretary Sonny Perdue.
Buying Surplus Commodities
The second portion is a food purchase and distribution program in which the USDA Agricultural Marketing Service will buy surplus commodities such as fruits, nuts, rice, legumes, beef, pork, and milk for distribution to food banks and other nutrition programs. 
"The intention is that by buying more of those products and giving them to people who might otherwise not be able to afford those products, USDA will increase total demand and therefore increase prices for those products."
USDA's Foreign Agricultural Service will also administer a program with the private sector to assist in developing new export markets. "According to a recent Reuters' report, Secretary Perdue has indicated that he expected $200 million to be spent on this particular program," Westhoff notes.
Since Secretary Perdue has said payments will be based on the actual 2018 production, farmers will likely be required to report production when they sign up. "He has also said this program is only to be in effect for 2018.
 One Year Deal
Thus, farmers should not assume a similar program will be in place in 2019 and beyond."
Secretary Perdue indicated in interviews that he expects between $7 billion and $8 billion in payments to be made once the market facilitation segment of the program is underway.
While the exact amount probably is yet to be determined, "let's take him at his word that that's the overall total," said Westhoff. "It seems reasonable to assume, given what we think we know right now, that soybeans will account for a significant share of that total."
Soybeans is the dominant product imported by China from the United States, and the one that's going to be the most affected by the tariffs probably, in terms of overall dollar value, he said. "I'd expect that soybeans will get a significant share of that $7 to $8 billion overall total.
"Not knowing what the payment rate is, let's just take some round numbers. If you take USDA's current projection of 4.3 billion bushels of soybeans produced in 2018, the payment total for a dollar per bushel obviously is $4.3 billion. You can see it'd be $3.2 billion at 75 cents a bushel to $2 billion at 50 cents a bushel and a billion dollars at 25 cents a bushel.
"That might give you some clue about what's a plausible payment rate if you've heard the secretary say that $7 to $8 billion is how much we think we want to spend across all commodities combined."
What about other products? China buys only a small amount of U.S. corn so eliminating those exports would not have a huge impact on corn prices.
Acreage Issues in 2019
"However, lower prices for soybeans and other directly affected crops, like sorghum, will have spillover effects on the corn market," he said. "Let's suppose we have lower soybean prices in 2018 because of the trade restrictions. All else equal, farmers will plant more corn in 2019.
"If the USDA were to consider these spillover effects, you know there could also be significant payments to corn producers. It's important to remember, when you have 14.2 billion bushels of corn produced in this country, as estimated by USDA in July, it adds up really fast. If the payment were even just 10 cents a bushel, that's $1.4 billion that could be made to corn producers."
Another consideration that might play into the decisions is whether special provisions would be made for producers affected by drought, such as those in Westhoff's home state of Missouri. Many soybean producers and producers of other crops won't have much to sell if the payments are tied to how much they produced in 2018.
And will payment rates be adjusted to reflect likely payments under other government programs such as Agricultural Risk Cover (ARC), Price Loss Coverage (PLC) and crop insurance indemnities?
"Nothing I've seen so far indicates that will be the case, but we'll have to see what actually comes out when the formal rules of the program are announced," he said. "Finally, will there be any legal changes with the program that might affect whether or when payments are made?"
The University of Arkansas System Division of Agriculture series continues tomorrow with a webinar on "What's ahead for the grain markets after USDA reports," which will be presented by Bryce Knorr, senior grain market analyst for Farm Futures. To register for the webinar, go to https://bit.ly/2wdAhui.
Subscribe to receive top agriculture news
Be informed daily with these free e-newsletters
You May Also Like
---