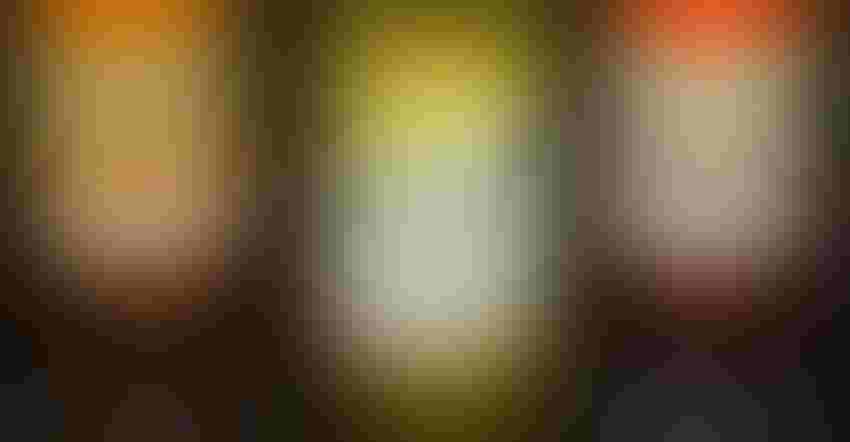 DEVELOP A BRAND: DuPont Pioneer spent time and money developing Plenish cooking oil as a brand consumers trust. ISDA Agvocates say farmers can also brand their operations to send positive messages.
Kathleen Jacobs, representing the Indiana State Department of Agriculture and ISDA's Indiana Agvocate Program, speaks about creating good relationships with consumers whenever possible.
Jacobs has already had several opportunities to do this. She served as an Indiana FFA state officer in 2014-15, and is now active in various groups at Purdue University as a junior in ag economics. She spoke at the 2017 Women in Ag Conference.
Jacobs says one way to improve the relationship between farmers and consumers is understanding the importance of "branding" in agriculture.
How brands help tell ag's story
"Brands are psychology and science brought together as a promise mark. Products have life cycles. Brands outlive products. Building brands builds incredible value for companies and corporations." Jacobs sometimes opens talks about telling ag's story to consumers with this quote from Scott Goodson, founder of StrawberryFrog, as quoted in Forbes.
TELL YOUR STORY: Kathleen Jacobs tells the story of agriculture in terms consumers can understand whenever she gets the chance.
"We interpret what we see, which is why it's important to consider the importance of 'branding' when it comes to agriculture," Jacobs says.
"By seeing certain products, we instantly associate that product with what it has to offer. Because we are so many generations removed from agriculture, consumers are often misled and uninformed.
"It's increasingly important to understand how farming operations are portrayed to consumers," she says. "Agriculture is interwoven into society, and the qualities and characteristics of farming will be different for those who more clearly understand what they're seeing."
To engage audiences, add them to the conversation on social media, write letters to an editor, host an open house or farm tour, talk to reporters, or contact elected officials, Jacobs suggests.  
"Be consistent and share your story," she adds. "The motive and goal is to make agriculture more relatable to the consumer. What you are and who you are is conveyed through messages and images you present.
"Be mindful of industry jargon that average consumers will not understand. Creating a brand takes time and effort, but helps bridge the gap between consumers and producers."
6 key words
Keep these six key words in mind when you consider branding your farming operation or ag products. They can help you communicate your message more effectively, Jacobs says.
1. Relatable. When establishing a brand, everything should be relatable to the consumer. How does it affect the consumer's life?
2. Unique. What sets your farm or product apart and makes it different? Build a platform.
3. Consistency. The brand and what it stands for should never change. It should be consistently reliable.
4. Agile. While keeping the core brand consistent, adaptability and moving along with the times or demographics of people is necessary in remaining flexible. It's especially important to remain current with technology.
5. Simplicity. A logo that is memorable and easy to relate to will resonate with consumers.
6. Engaging. Conversations that pull others in and make them want more are invaluable.
Do you want to be an "agvocate"? Learn more at ISDA's web page.
McClain writes from Greenwood, Ind.
About the Author(s)
Subscribe to receive top agriculture news
Be informed daily with these free e-newsletters
You May Also Like
---