Atlantic hurricane season opens, first storm could arrive in Gulf before Memorial Day
Atlantic hurricane season opens, first storm could arrive in Gulf before Memorial Day
Atlantic hurricane season opens June 1. In 2017, 17 named storms over the course of the year, combined with other weather disasters, cost the U.S. $306.2 billion in damages.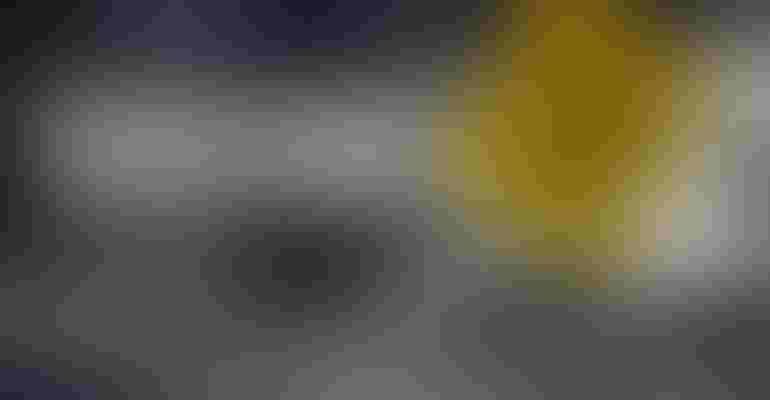 With just days remaining before the start to the 2018 Atlantic hurricane season, which officially gets underway June 1, farmers from Florida to Texas are keeping a watchful eye on the development of a possible pre-season early tropical storm in the Gulf of Mexico in the days ahead.
National Oceanic and Aeronautics and Atmospheric Administration (NOAA) weather forecasters at the National Hurricane Prediction Center (NHC) in Miami officially released their 2018 Atlantic Hurricane forecast for the coming season Thursday (May 24) as they continue to monitor a broad surface low drifting slowly northward over the eastern Yucatan Peninsula that has become better defined and is expected to move into warmer Gulf waters over the Memorial Day weekend.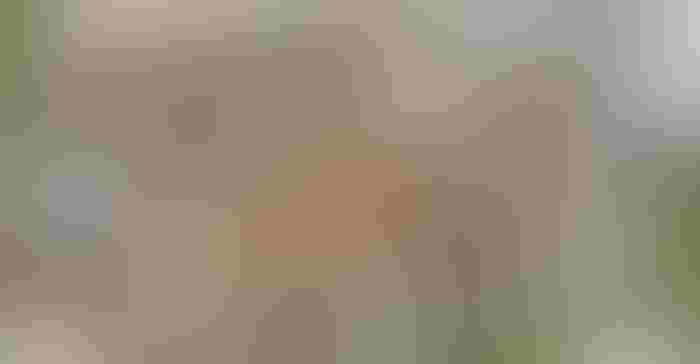 "Although the associated shower and thunderstorm activity of this system is poorly organized due to strong upper-level winds, environmental conditions are forecast to become more conducive for development, and a subtropical or tropical depression or storm is likely to form during the weekend over the eastern or central Gulf," reported NHC Director Ken Graham.
An Air Force Reserve reconnaissance aircraft is scheduled to investigate the disturbance Friday and into the weekend if necessary, but forecasters warn locally heavy rainfall is forecast across western Cuba and over much of Florida and the northern Gulf Coast into early next week. While the system's path remains unknown, forecasters say it is possible that a U.S. landfall in Louisiana, Mississippi or Alabama is possible. The system is not expected to reach hurricane strength, though that development remains a possibility.
The system could produce the first named storm in the Atlantic-Gulf basin, however, and it could be only the first of what the NHC is predicting will be a near-average to above normal season. The forecast is expected to bring fewer storms this year than last year's record-breaking season.
The 2017 season was particularly devastating for U.S. interests and included hurricanes Harvey, Irma and Maria. They were among 17 named storms over the course of the year, and combined with other weather disasters, cost the U.S. $306.2 billion in damages, breaking the previous cost record of $214 billion during the 2005 tropical season.
Texas alone suffered an estimated $125 billion in destruction and damages to Hurricane Harvey, including massive losses to agricultural operations.
NHC forecasters say the official forecast is calling for 10-16 named storms this year in the Atlantic Basin, of which five to nine of the systems are expected to reach hurricane strength. An estimated one to four of those storms could develop into a major hurricane, meaning a category 3 storm level or above.
The average Atlantic storm season produces 12 named storms, six of which develop to hurricane strength with three of them reaching major storm level.
"We are not expecting this season to be one of the most active on record," Gerry Bell, lead hurricane season forecaster with NOAA's Climate Prediction Center, said Thursday at a press conference in Lakeland, Florida. "[But] this means a lot of storms swarming in the Atlantic."
Last year's hurricane season was the most expensive hurricane season on record for the United States.
Bell said this year's expected near-average sea surface temperatures will help to hold down storm development and he also credits a developing but weak El Nino event late in the summer as an aid to help curtail tropical development. But he warns it only takes one major hurricane to create extreme damage.
Residents, business owners and farmers and ranchers are encouraged to put together an effective plan in the event a storm develops and makes landfall in the U.S. this year.
Subscribe to receive top agriculture news
Be informed daily with these free e-newsletters
You May Also Like
---