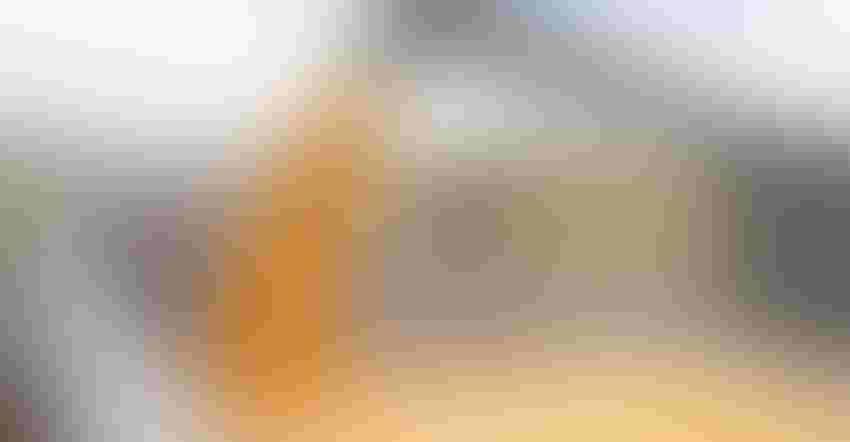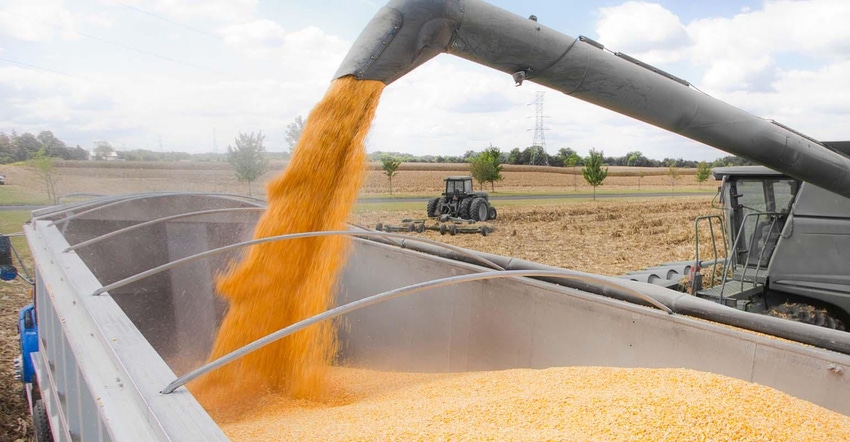 New crop sales were the topic of my March and April columns and, like a dog with a bone, I won't let this thing go.
In March, I examined years with a sizable old crop/new crop inverse in futures (July/December corn). I found 13 similar years and all but one year (2012), corn traded lower from early February to early October. Strong inverses appear to increase the odds for lower new crop prices at harvest.
Last month, I examined 9 years since 1990 when projected soybean stocks/use <3.5 weeks in the March WASDE report. Of these 9 years, November new crop futures traded lower in 5 years from early March to early October. What I found most interesting was the lack of a middle ground - price changes, up or down, from March to October were greater than 10% in all but one year. Despite a large average decline, it was not an overpowering argument for early soybean sales.
How about corn? The market is concerned about projected tight stocks in corn and the prospects of a drought.
The following table looks at selected years since 2000. There were 8 years prior to this year with corn stocks/use projected at 5.5 weeks or less in the April WASDE report. Of these 8 years, December new crop futures traded lower in all but one year. The 2012 drought was incredible, and December corn rose more than $2/bu. (39%) from April to October. Then again in 2004 and 2014 – years with the same tight carryout projection as 2021 – December futures fell by 37% and 36%, respectively. BTW, in all but one year (2014), the final stocks/use figures were greater than projected in the April report.
Related:Markets mixed on new crop estimates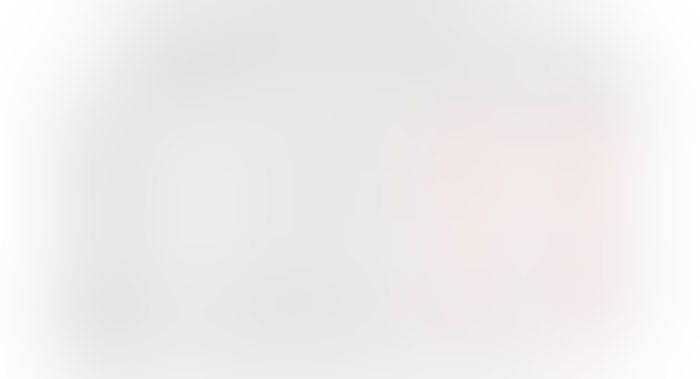 The market is anticipating drought because the west is burning up. However, more than a decade ago, I recall a prominent climatologist noting that Corn Belt droughts start in the southeast, then shift west. This observation, of course, contradicts our sense that weather moves west to east. I live in Minnesota and if I want tomorrow's weather, I look at the Dakotas and not Wisconsin. Nevertheless, I recall a chart showing drought in the southeast prior to the 1988 drought. Just for fun, go the website (http://droughtmonitor.unl.edu/) and look up the drought monitor map in early May 2012. You will see the drought in the Southeast. Do you see it in the current map?
I still like pre-harvest sales when prices are higher than production costs. Can't get drought out of your head? Use options strategies that establish a minimum price.
About the Author(s)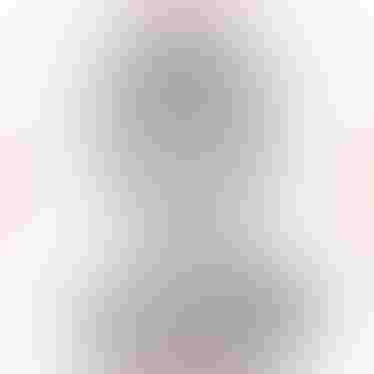 Marketing specialist, University of Minnesota Center for Farm Financial Management
Ed Usset is a marketing specialist at the University of Minnesota Center for Farm Financial Management. he authored "Grain Marketing is Simple (It's Just Not Easy)"; helped develop "Winning the Game" grain marketing workshops; and leads Commodity Challenge, an online trading game. He also blogs about grain marketing at Ed's World. 
Subscribe to receive top agriculture news
Be informed daily with these free e-newsletters
You May Also Like
---