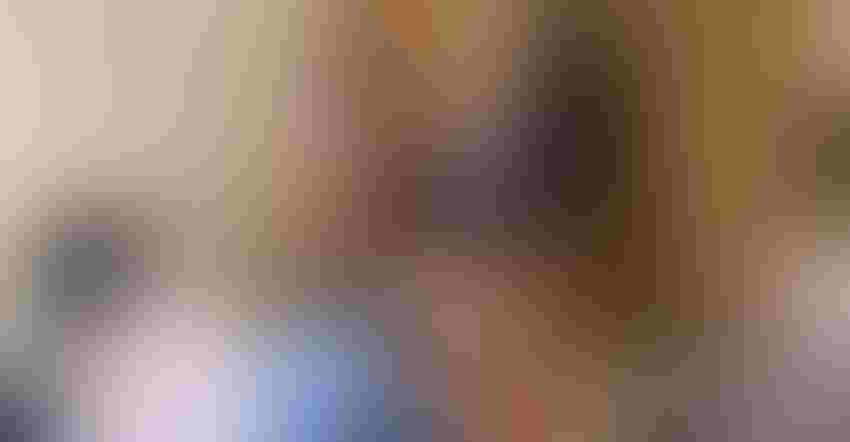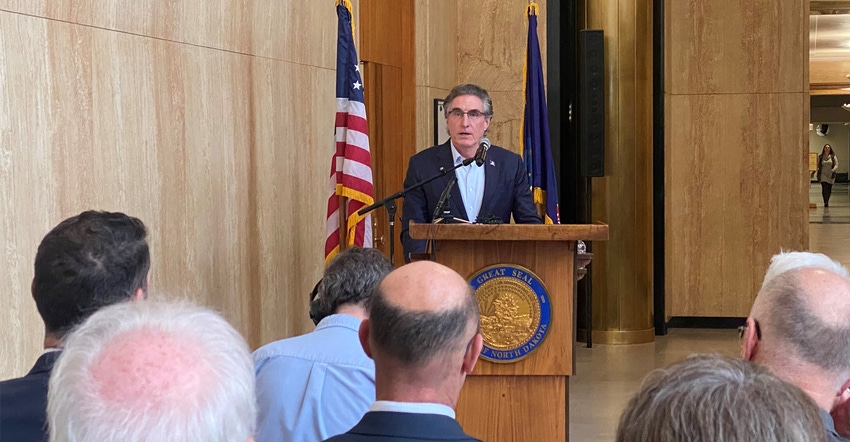 ADDED VALUE: The study researched the various segments of North Dakota's agriculture industry and found crop production, commodity processing and livestock production as the top-three contributors.
Sarah McNaughton
The agriculture industry in North Dakota contributes $30.8 billion to the state's economy, with $18.8 billion from direct output and $12 billion from secondary output, according to a study at North Dakota State University.
Direct effects represent the first round of payments, services, labor, and materials or sales, while secondary effects represent economic activity created through purchased goods and services by businesses and households.
The study, which ran from 2018 to 2020, looked at the different segments within the agriculture industry and their total contributions.
The research results were shared in a press conference by Gov. Doug Burgum; Greg Lardy NDSU vice president for agriculture affairs; and the study's lead researchers — Nancy Hodur, director of the Center for Social Research, and Dean Bangsund, research scientist with the Department of Agribusiness and Applied Economics.
"I think what everyone knew going into this was the incredible impact of agriculture in North Dakota," Burgum said. "Agriculture continues to be a major driver in our economy, creating wealth and job security for North Dakotans."
Over half of the economic contributions was from crop production, followed by commodity processing, which Burgum said is only set to increase, and then livestock.
As for commodity processing, three soybean crush plants are either under way or expected to come on line within North Dakota.
Study covers all commodities
This is not the first research study done on the agriculture industry, but Bangsund said this was the first study to encompass all commodities. "This has included all agricultural commodities and livestock, including grain handling [and] the shipment of commodities in and out of state markets, including commodity processing," he said.
"The state has a host of value-added processing, including turning soybeans into vegetable oil, turning sugarbeets into sugar, corn into ethanol," he said, adding that it amounts to $8.2 billion.
"This is a very complex study," Bangsund said. "There are a lot of moving parts, a lot of exchanges of goods and services. We work very closely with our industry constituents to ensure the information is accurate, relevant and timely for North Dakotans."
Over 110,000 jobs were found to come from the agriculture industry in North Dakota — 43,000 direct jobs and 67,000 secondary jobs. However, Bangsund said this number doesn't tell the full story. "When we say there are 110,000 jobs in the industry, those are jobs reported by job services," he said.
"We need to make a distinction here that this industry does have a high number of jobs that represent sole proprietors or self-employed," he said. Of the 110,00 jobs, "we need to understand that 23% of those jobs come from sole proprietors and self-employed individuals."
To put those numbers in perspective, Bangsund said "about 20% of all labor income in North Dakota is attributed to his industry." 
True value
"As we look across this industry in North Dakota, you can go from Crosby to Pembina crisscrossing the state, and every county in the state is dependent on this agriculture in a very significant way," Lardy said.
"We mention a number of different businesses and things that happen in this industry," he said. "But every community can drive through the main streets, whether Fargo or Crosby, Baldwin or Grand Forks," to find agriculture-related businesses.
Bangsund said the study's value is the information it supplies to agriculture to tell its story. "We compile the reports and document what went into the study and what the results are. The value in this information is when we hand it off to the public domain and the industry can tell their story."
While preliminary results from this study have already been released, the research team said a more in-depth report will be available soon.
About the Author(s)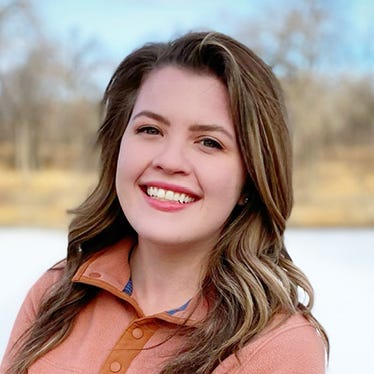 Editor, Dakota Farmer, Farm Progress
Sarah McNaughton is a graduate of North Dakota State University, with a bachelor's degree in agriculture communications, along with minors in animal science and Extension education. She is working on completing her master's degree in Extension education and youth development, also at NDSU. In her undergraduate program, she discovered a love for the agriculture industry and the people who work in it through her courses and involvement in professional and student organizations.
After graduating college, Sarah worked at KFGO Radio out of Fargo, N.D., as a farm and ranch reporter. She covered agriculture and agribusiness news for North Dakota, South Dakota and Minnesota. Most recently she was a 4-H Extension agent in Cass County, N.D., teaching, coordinating and facilitating youth programming in various project areas.
She is involved in agriculture in both her professional and personal life, serving on the executive board for North Dakota Agri-Women, and as a member in American Agri-Women, Sigma Alpha Professional Agriculture Sorority Alumni and Professional Women in Agri-business. As a life-long 4-H'er, she is a regular volunteer for North Dakota 4-H programs and events.
In her free time, she is an avid backpacker and hiker, enjoys running with her cattle dog Ripley, and can be found most summer weekends at rodeos around the Midwest.
Sarah is originally from Grand Forks, N.D., and currently resides in Fargo.
Subscribe to receive top agriculture news
Be informed daily with these free e-newsletters
You May Also Like
---