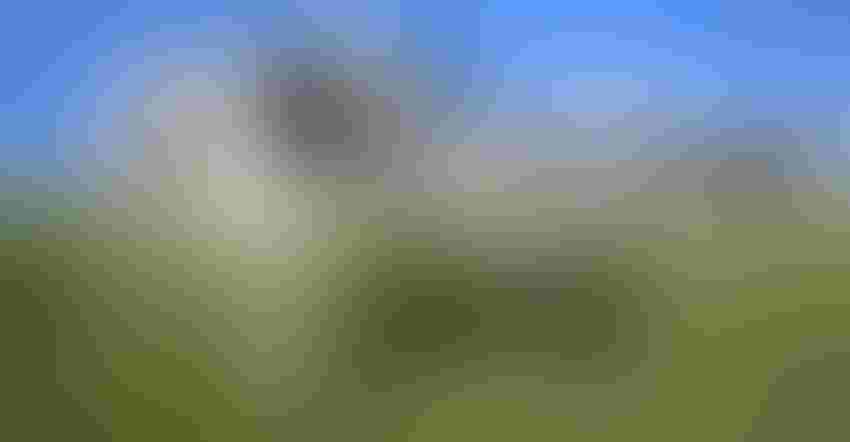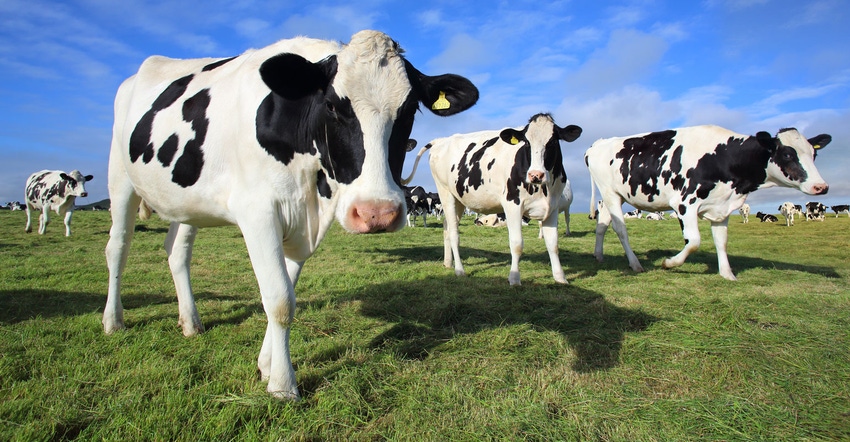 Ag economist Dan Basse, president of AgResource Co. in Chicago, believes 2021 will be a good year for farmers. He also says the U.S. economy will take off in the second quarter as life begins to return to normal after Americans receive COVID-19 vaccinations. In fact, Basse is predicting a big recovery in the world economy in 2021 as well.
"Farmers and bankers are getting more optimistic about 2021," Basse said. "We are far more optimistic about the economy now than we were last spring."
Basse spoke Dec. 3 on the Dairy Signal webinar sponsored by Professional Dairy Producers.
Growing optimism
Optimism in agriculture is growing, Basse noted, due to a big increase in profitability in 2020. A lot of that optimism is fueled by $120 billion in net farm revenue in 2020. Between $49 billion and $51 billion of that came from government payments made to farmers.
"Farmers made 42% more money in 2020 than they did in 2019," he said. "It may not feel like you made that much more, but you did. This is going to help our balance sheets."
But Basse cautioned farmers shouldn't get used to all of this government support. "We're going to have to get weaned off of these payments."
Basse said U.S. dairy prices will be less volatile in the months ahead. He predicts milk prices in 2021 will range between a low of $14.50 and a high of $18.50 per cwt.
"I think negative PPDs [producer price differentials] will no longer be there, which is positive for many dairy farmers," he added.
Basse believes the food service industry will start to restock after the new year.
"Restaurants will be restocking from south to north," he said. "People will be eating outside in the south long before we will be in the north. The food industry will be buying cheese and other dairy products for full reopening."
The news for dairy isn't all positive in 2021. Basse said the cull rate for cows is well behind where it should be.
"The dairy industry needs to cull more animals, or we are going to be awash in milk by spring," he said.
Rising corn, soybean prices
Basse predicts corn and soybean prices will continue to rise. Soybean oil meal has risen from $280 per ton in early August to more than $400 per ton in December, while corn has increased from $3.10 per bushel to $4.20 per bushel during that same time.
According to Basse, world corn and soybean oil meal stocks are at the lowest they have been since 2013. What's behind the jump in feed prices?
"The reason for the rally in prices is a perfect storm from Mother Nature," he explained. "Last August, a derecho whipped big winds across Iowa and a flash drought hit parts of the Midwest, which damaged crops." Then in September, a drought hit Black Sea countries. "Now South America is experiencing drought.
"These are the three bread baskets of the world. Two have already been nailed, and Mother Nature is working on the third."
Concern about a widespread drought hitting the U.S. in 2021 is growing.
"The U.S. Drought Monitor shows drought spreading from west to east," Basse noted. "It's dry west of the Mississippi River. If drought persists into spring, prices could go much higher.
"This is great news for crop farmers, but it is not good news for dairy farmers who have to buy all of their corn and SBOM," he said, adding soybean oil meal prices could go up another $100 a ton by spring if the U.S. experiences a drought.
He believes corn could climb to $4.50 and soybeans could get up to $14 per bushel if a weather problem occurs.
Recovering world economy
In addition to a strengthening U.S. economy, Basse said the International Monetary Fund is forecasting a big recovery in the world economy in 2021.
"China and the European Union and emerging economies will be kicking into gear in 2021," Basse said. "China's GDP will grow between 8% and 9% in 2021."
China is busy rebuilding its pork industry, which was devastated in 2019 by African swine fever.
"The Chinese are no longer feeding table scraps to five to 10 hogs out back," he explained. "To control ASF, they are building big hog operations and feeding corn and SBOM. They are seeing feed consumption soar. That is why they are buying corn and SBOM. They are already buying corn and SBOM for next fall."
As a result, Basse said China is supposed to increase ag purchases from the U.S. from $8 billion in 2018 and $17 billion in 2019 to $27 billion in 2020 and $43.5 billion in 2021. "We'll see what happens," he said.
Basse cautioned that as everyone gets beyond vaccinations, there could be inflation in the third quarter. "I think we need to be watchful of interest rates then, too," he said.
Basse advised dairy farmers to lock in feed prices as soon as possible, and "when a rally occurs in milk prices in 2021, be sure to lock in prices."
For more information or to listen to Basse's Dairy Signal presentation or other episodes, go to pdpw.org and click "Access now" for all episodes of the Dairy Signal.
Subscribe to receive top agriculture news
Be informed daily with these free e-newsletters
You May Also Like
---