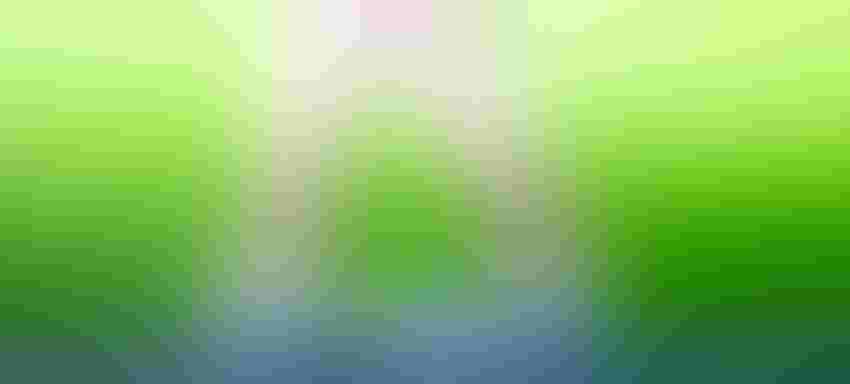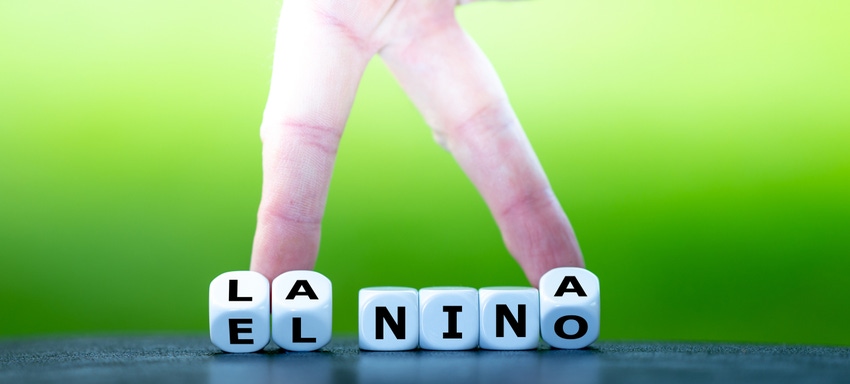 Weather extremes appear to be the rule, not the exception so far in 2021. From adverse conditions in South America to blistering drought across the northern Plains to record flooding in Europe, Mother Nature has not been kind to many farmers. And once again, changes far away in the equatorial Pacific tied to the El Niño cycle appear to be saying "I told you so" – a prospect that could continue to impact markets into 2022.
While global weather is far too complex to allow pinpoint forecasts from the wide-ranging phenomenon, yields in key growing areas do show some statistically significant connections to the warming and cooling pattern. And that could be the case now, even though the El Niño phase of the cycle isn't the culprit.
According to the latest update, the La Niña cool phase that began at the end of last summer is over, yielding to neutral conditions where neither extreme is present. But La Niña is expected to return this fall for an encore through another winter.
For clues about what that could mean, consider what we already know about 2021 weather and yields.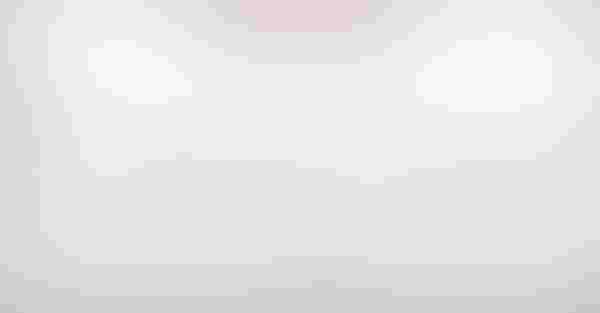 While La Niña is associated with some of the big summer droughts crushing corn and soybean yields in the U.S., arrival of this phase of the cycle during fall in the northern hemisphere can be positive for winter wheat yields here the following summer. That looks like the case this year after last fall's La Niña; USDA July 12 put the U.S. winter wheat yield at a near-record 53.6 bushels per acre. And though El Niño can devastate crops in Australia, its twin tends to be positive. Wheat yields down under were also a near record this year, with coarse grain yields easily setting an all-time high. Brazilian soybeans also tend to benefit from La Niña during the southern hemisphere summer, and growers there appear to have brought in records this year.
But the cycle isn't a fool-proof crystal ball by any means. In Argentina, La Niña is associated with lower feed grain and soybean yields. While beans did suffer this year, corn and other feeds turned out better than average after late season rains rescued those crops.
Neutral conditions during the northern hemisphere summer, the pattern holding sway now, could be one factor aligned with Europe's fatal flooding. Both wheat and coarse grains in the EU show a negative correlation with a neutral summer. While it's too early to tell, historic rainfall on the continent may indeed be damaging crops too.
In the U.S., however, the ENSO cycle offers mixed clues about what farmers could harvest this fall. Neutral summers show a positive correlation to corn and soybean yields – production tends to be better than normal when neither El Niño nor La Niña prevail in June, July and August. But in years when La Niña is present later in the summer or into the end of the year, yields trend lower.
Current yield estimates reflect that uncertainty. Rainfall during the first half of July was lower than average in Minnesota, South Dakota, Nebraska and Kansas. But average temperatures were cooler than normal across key growing states, with only Minnesota and South Dakota warmer. Forecasts for the rest of the month show warmer than average temperatures in most of the Midwest. But below average rainfall for the entire month would be limited to the west, thanks to the surplus built up in recent weeks, and European weather models remain even more benign. This suggests potential for above average corn yields.
While the corn crop is made in July, August conditions factor into soybean success. Outlooks for August show the pattern seen in July persisting. When this is factored into models, the output is also for above average yields.
By contrast, the Vegetation Health Index for corn continues to show below average yield potential. The soybean reading started to show signs of retreat last week as well after a more promising start to the growing season.
Splitting the distance in the debate are estimates derived from weekly Crop Progress ratings, which are looking for pretty much average yields.
While traders focus on U.S. production during the summer, export demand into 2022 could hinge on what happens from competitors around the world if La Niña returns as forecast. The La Niña cycle offers mixed prospects on that because correlations are significantly weaker in the second of these back-to-back years. So while grain production this year could be affected in the Former Soviet Union, it's less clear whether Argentina could also be in the crosshairs for both corn and soybeans next year. That uncertainty holds true for wheat and feed yields in Australia and Brazil's soybean crop, which might not benefit as much from the cooler equatorial Pacific as they did in 2021.
With all this uncertainty, don't look for weather – or the El Niño cycle -- to retreat from the headlines any time soon.
Subscribe to receive top agriculture news
Be informed daily with these free e-newsletters
You May Also Like
---