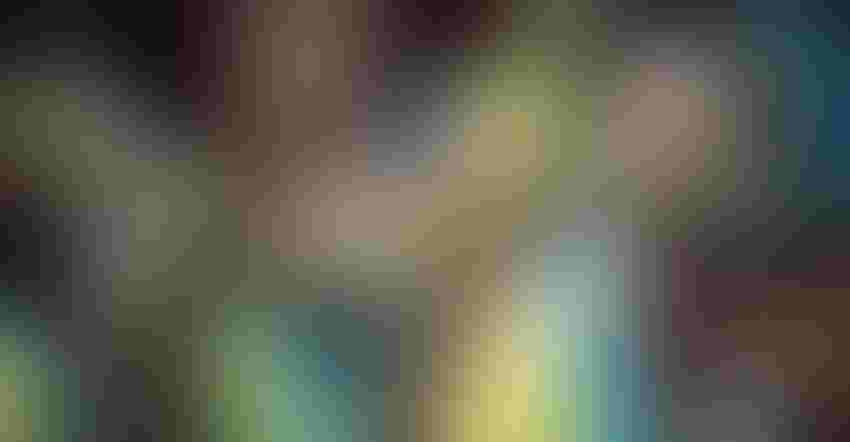 THE PITS: The trading pits at the CME are coming to an end.
Jonathan Kirn/The Image Bank/Getty Images
Drought threatens the western Corn Belt and prices are zooming higher. I should be writing about markets, but my mind is on CME Group and their recent decision to permanently close the physical grain trading pits (closed since March 2020 due to the pandemic).
While it marks an historic change, the reality is that pit trading had been on life support for over a decade, put there by the success of electronic trading.
I spent eight years in the trading pit at the Minneapolis Grain Exchange, carrying on a trading tradition that started in the mid-19th century. The MGEX trading pit closed in 2008. I miss the trading pit – not so much the trading itself, but the variety of characters who earned a living there. In particular, I miss the booming voice of the late Jerome (Jerry) B. Johanning, who roamed the pit for nearly a quarter century.
If you were an actor preparing to play the role of a pit trader, I could be your coach. I know open-outcry, with its unique hand signals and language. However, if you wanted to get the part right – if you sought to deliver an award-winning performance - I would tell you to find old videos of Jerry in action.
Pure style
In terms of pure trading style, Jerry Johanning was a perfect 10.
His voice was deep and gravelly. Jerry did not shout - he bellowed. People could hear him in the hallways far from the MGEX trading floor. His hand gestures were animated and expressive. His wide girth was an asset as he pushed his way to the center of the action.
Add to this his distinctive wardrobe. Jerry routinely wore a gaudy trading jacket and an ugly tie, roughly the width of a lobster bib.
Early in my time on the trading floor, I took a call from a colleague with an office at corporate headquarters. "Hey Eddie," he said, "I saw you on the news last night." Yes, the trading pit was a popular place for local news cameras when a breaking story caused wheat prices to move. "That was cool," he continued, "but tell me, who was that bearded, burly guy in the center of the pit? The guy wore an ugly tie. He looked crazy!" I knew immediately who he was talking about. "That," I said, "is Jerry Johanning and he is not crazy. In fact, I put my faith in Jerry. He is our broker, handling orders when I am away from the pit."
My time with Jerry was the 1980s, an interesting decade in grain markets. Between two major droughts (1983 and 1988) were several years of bumper crops and burdensome grain stocks. When supplies are ample, volatility disappears, and trading volumes shrink. These were lean times for an independent broker like Jerry.
It was during this time that he handed me a Christmas card. The card featured a poorly decorated, spindly tree. Under the tree was a poem…
Money's short
Times are hard
Here's your #@%&
Christmas card
Did I mention that Jerry had a wicked sense of humor? He was occasionally dark and often raunchy, but never demeaning. And funnier than hell.
Will I lament the closing of the trading pits? No. But I will miss the variety of characters who earned a living in the pit, where Jerry was a perfect 10.
Edward Usset is a Grain Market Economist at the University of Minnesota, and author of the book "Grain Marketing is Simple (it's just not easy)." You can reach him at [email protected]
The opinions of the author are not necessarily those of Farm Futures or Farm Progress. 
About the Author(s)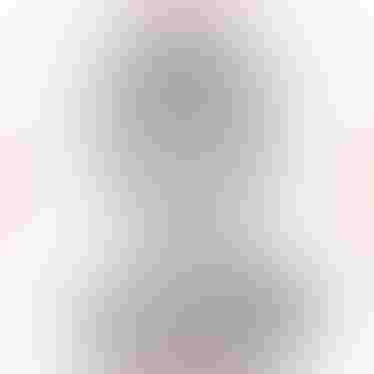 Marketing specialist, University of Minnesota Center for Farm Financial Management
Ed Usset is a marketing specialist at the University of Minnesota Center for Farm Financial Management. he authored "Grain Marketing is Simple (It's Just Not Easy)"; helped develop "Winning the Game" grain marketing workshops; and leads Commodity Challenge, an online trading game. He also blogs about grain marketing at Ed's World. 
Subscribe to receive top agriculture news
Be informed daily with these free e-newsletters
You May Also Like
---