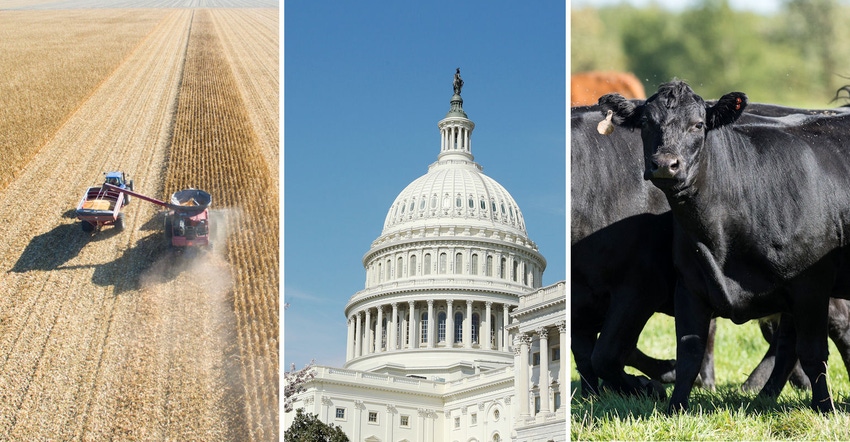 NolanBerg11/flySnow/SteveOehlenschlager/ThinkstockPhotos
Missed some ag news because you're binge-watching the impeachment hearings? We've got you covered. Check out seven ag stories from the week.
1. U.S. negotiators have reached the terms of a phase-one trade deal with China that now awaits President Donald Trump's approval. The deal being presented to Trump includes a delay in the Dec. 15 new round of tariffs, a schedule for a rollback of some of the existing ones and a promise by the Chinese to buy more U.S. agricultural goods. The terms have been agreed, but the legal text has not yet been finalized. – Farm Futures
2. The House plans to vote on the U.S-Mexico-Canada Agreement next week after a deal was reached between House Democrats, the Trump administration, Canada and Mexico. The revised deal includes provisions on the environment, pharmaceuticals and labor that were sought by Democrats. – Farm Futures
3. The House passed the Farm Workforce Modernization Act in a bipartisan vote of 260 to 165. The bill has widespread support from farm and immigrant organizations, but it is not supported by the American Farm Bureau Federation or the Trump administration. – Farm Futures
4. Farm Credit, American Farm Bureau Federation and National Farmers Union have partnered on a program to train individuals who interact with farmers and ranchers to recognize signs of stress and offer help. The program is based on the farm stress program Michigan State University developed for USDA's Farm Service Agency. – Farm Futures
5. Harvest continues in North Dakota where an estimated 60% of the corn crop remains to be harvested. – Grand Forks Herald
6. An economist with Capital Economics predicts Chinese demand for U.S. soybeans won't recover quickly, regardless of the outcome of the trade war. China typically consumes just under one-third of the global soybean crop, but African swine fever has cut their swine herd and soybean demand. – Minneapolis Star-Tribune
7. Where is cotton grown in Georgia? An interactive map guides you through the counties and their production. – WALB.com
And your bonus.
Millennial Adam Stumpf started producing bourbon and other craft spirits using corn, barley and rye grown on his family farmland in 2015. He is a farmer, distiller and salesman. – Farm Futures
Subscribe to receive top agriculture news
Be informed daily with these free e-newsletters
You May Also Like
---