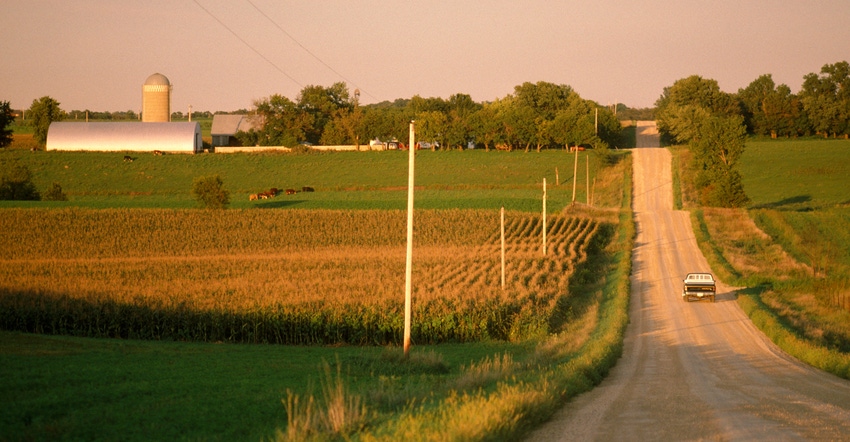 HOTTEST APRIL ON RECORD: On April 22, 1980, an all-time state record high temperature of 101 degrees F was recorded for the month of April in Hawley, Minn., in Clay County.
Grant Faint/getty images
This year marks the 40th anniversary of the driest-ever April for much of western Minnesota.
Most reports of precipitation for that month coming from Lyon County north through Otter Tail and Becker counties and all the way to Roseau and Kittson counties showed April totals of less than a quarter of an inch. In fact, portions of Norman, Roseau, Kittson, Marshall, Polk, Clay, Becker, Pennington and Otter Tail counties reported no measurable precipitation for the 30 days of April.
This was the one and only time this has occurred in well over 130 years of record keeping, which included the famous Dust Bowl Era of the 1930s.
Even areas of Beltrami, Grant, Douglas and Stevens counties, which reported at least some precipitation, saw few rainy days.
One of the "wetter" spots on the landscape was the University of Minnesota West Central Agricultural Experiment Station at Morris in Stevens County, which reported four days with rain, totaling only 0.15 inches.
The lack of April rainfall was also associated with extremely low relative humidity and record-setting high temperatures. This weather pattern produced a rapid onset of drought across the Red River Valley, on both the North Dakota side of the river and the Minnesota side.
By the second half of April the landscape was so dry that afternoon relative humidity readings were in the teens. On April 21, the relative humidity at Moorhead hit a record low of just 10%.
Across the area, many climate stations reported dew points in the teens, indicating extremely dry, almost desert-like air.
Maximum daily temperature values peaked over April 20-23, setting records in many areas that still stand today. More than 20 climate stations reported daytime high temperatures ranging from 95 to 99 degrees F over April 21-22. Montevideo (Lac Qui Parle County), Campbell (Wilkin County), Browns Valley (Traverse County), Georgetown (Clay County), and Ada (Norman County) all hit 100 degrees —the earliest ever spring reading of such a temperature in Minnesota. Hawley (Clay County) reported 101 degrees on April 22, an all-time state record in Minnesota for the on the month of April.
In addition, winds speeds exceeded 30 mph for many days during the month, enhancing the drying power of the air.
The end result of all this produced a Palmer Drought Index across the Red River Valley ranging from -3.0 (severe) to -4.0 (extreme) to begin the month of May.
Many farmers delayed planting in hopes of getting more topsoil moisture. However, on several days high winds blew the topsoil around, filling ditches with fine soil particles.
It was a difficult year for farmers to achieve economic yields, especially with small grains. Autumn rainfall amounts closer to normal reduced the drought in many areas by October of 1980, but it was still in the moderate category going into the winter of 1980-81. For many farmers, this spring is well remembered for the challenges it brought.
Seeley is professor emeritus of climatology, University of Minnesota.
Subscribe to receive top agriculture news
Be informed daily with these free e-newsletters
You May Also Like
---