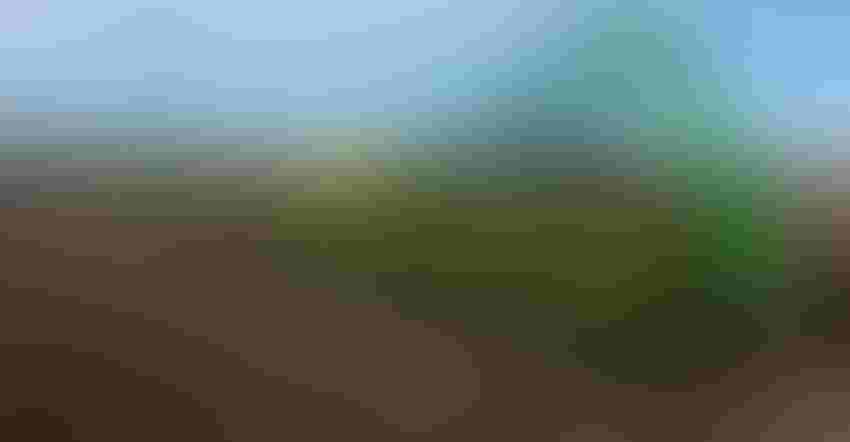 DRY START: A dry 1986-87 winter set back the growing season in Minnesota. A midsummer drought, which was severe to extreme in some areas, continued to challenge crops.
Richard Hamilton Smith/Getty Images
Imagine not a single drop of rain for the month of April, and the level of anxiety afflicting some Minnesota farmers as they contemplated the planting season and the yields they needed to break even.
Such was the case for some northwest Minnesota farmers during spring of 1987.
The four previous months — December through March — had been much drier than normal. In fact, the winter months of December through February were the fifth-driest in state history, followed by a drier-than-normal March.
April began with light snow flurries, but after that very few days brought precipitation. Many Minnesota counties saw only one to four days bring any precipitation at all, most of it in very small amounts.
High pressure dominated the weather during the month of April. The dominant wind direction was from the south, bringing 10 to 12 days with temperatures in the range of 70 to 80 degrees F, causing high amounts of evaporation and drying topsoil.
Overall, April of 1987 was the third-warmest in state history, with a statewide average temperature close to 50, about 8 degrees above normal.
The statewide average precipitation amounted to only 0.39 inches, the lowest in state history back to 1895. Only portions of far southeast Minnesota saw more than an inch of rain for the month.
Northwest Minnesota farmers saw no precipitation at all. Observers in Kittson, Marshall, Clay and Norman counties reported zero precipitation. Further, some blowing topsoil was reported on a few warm and windy days. Red River Valley farmers planted most of their small grains during the second half of the month and observed very uneven emergence due to such dry soil conditions.
Surplus subsoil moisture helped
Central and southern Minnesota farmers only measured small amounts of rainfall — in many counties, less than a quarter of an inch. Even the wetter areas of the state only reported 30% to 40% of normal precipitation. For most Minnesota counties, average April precipitation ranged from 1.5 to 3 inches.
The corn and soybean planting season began during the last week of April, but moisture was inadequate for rapid germination. USDA reported that more than 90% of the state's topsoil moisture was very short or short when compared to normal. Some wondered if they would get a crop.
The Palmer Drought Severity Index showed much of the state was in moderate drought by April 30. Conditions improved slightly during the second half of May, as some counties recorded 3 to 4 inches of rainfall. On a statewide basis, rainfall in May was slightly above average, with a statewide mean value of 3.73 inches. However, June returned to a drier weather pattern, bringing only about 40% of normal. Thus, by midsummer, much of Minnesota was shown to be in severe to extreme drought.
Because of the weather, crop yields suffered that year, but they did not decline as much as some expected because of the surplus subsoil moisture that carried over from the preceding very wet year of 1986.
Seeley is an Extension professor emeritus of meteorology and climatology at the University of Minnesota.
Subscribe to receive top agriculture news
Be informed daily with these free e-newsletters
You May Also Like
---