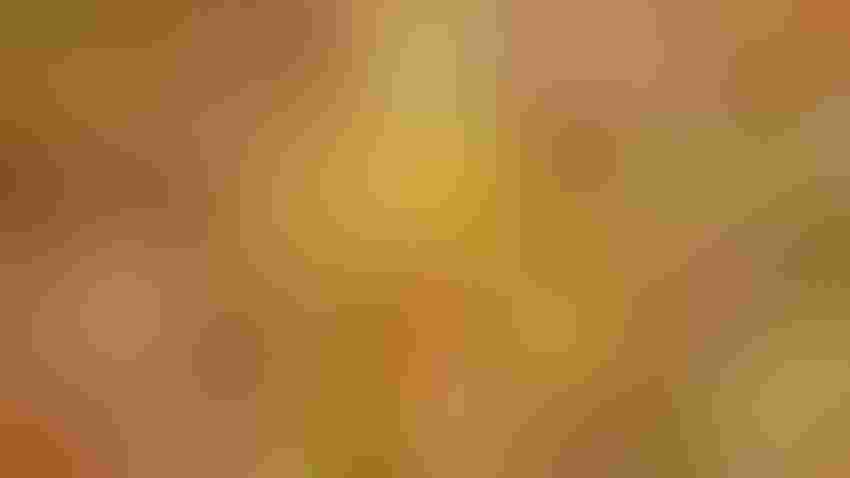 Southwest soybean production suffered in the 2022 thanks to the drought.
Delta Farm Press
*This is the next article in our 2023 Southwest Economic Outlook series. Hear from Oklahoma State University and OSU Extension Service, and Texas A&M University and TAMU AgriLife Extension Service economists about the 2023 outlook.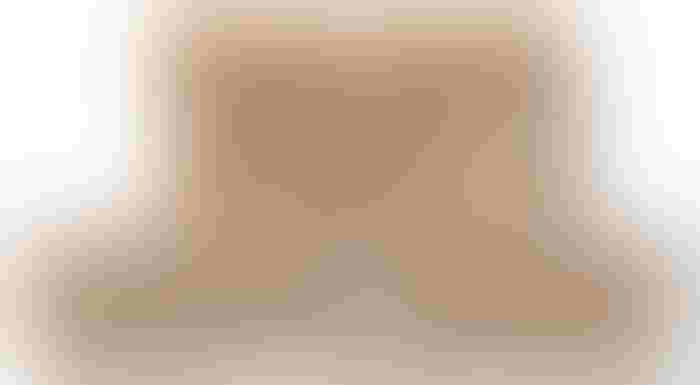 Every drought ends with rain. Unfortunately for producers across the Southwest, moisture was met with dry periods throughout the summer of 2022. This brought false hope to some producers in areas where sporadic rains kept plants alive until the water finally shut off and crops were lost. Drought stress brings a multitude of concerns for soybean farmers from poor pod fill to increased disease and fungus pressure and small seed size. For a portion of producers, fields were either hayed early or crops remain standing not worth the cost to harvest. 
Soybean production across the U.S. did not suffer nearly as much as in the Southwest. U.S. production is forecast at 4.38 billion bushels or 1% less than in 2021.  
Optimism for soybean production increased in Kansas and Texas seeing increased acreage planted and harvested (See Figure 1). Oklahoma, however, dropped 20,000 planted acres and 10,000 harvested acres compared to a year ago. Abandonment at the national level did not see a significant change year-over-year and that is in keeping with what is observed in Kansas and Texas. Oklahoma did see a more significant reduction in harvested acres vs planted acres in 2022 vs 2021. 
Yield will see a slight reduction compared to 2021 down 1.5 at 50.2 bushels per acre. Beginning stocks have increased despite the reduction in total production at 274 million bushels in beginning stocks and 4.35 billion bushels of production. Ending stocks have fallen considerably to 220 million bushels compared to 274 million bushels a year ago. This is reflected in the average farm price of $14 per bushel in November compared to $13.30 per bushel in 2021. This will likely continue optimism for those producers who can produce soybeans without as much risk. Of the 29 major soybean producing states, 16 had lower production in 2022 signaling the devastating effect of drought in some areas yet increased production in others. This made predicting the potential crop very difficult throughout the year.   
Soybean oil use in biofuel increased by 1,450 million pounds helping to increase total use by 910 million pounds year-over year. Soybean meal will interest many producers across the Southwest as feed costs have increased on poor availability of feedstuffs. Total supply increased 950 million pounds corresponding to a 910-million-pound increase in total use. Increased ending stocks have helped lower soymeal average prices by 39.81 per ton.  
At current prices, there will continue to be interest in soybeans across the U.S. especially in non-traditional areas. Relative strength in prices across the entire commodity complex has allowed typical wheat producers to transition rotations back to cereals that are likely more well suited to southern growing regions in Oklahoma and Texas. Continued forecast for La Nina conditions will put early pressure on soybean intended planted acres if moisture conditions do not improve. Expect double-crop acreage to continue as an immediate "game-time" decision as well. 
Like last year, inputs will be a major factor in farmers decision making. A legume crop such as soybeans tends to shift costs away from fertilizer and into the seed category of budgets. The increased cost of nitrogen can make the decision process between corn, sorghum and soybeans fuzzy for cost-focused producers. Fortunately for some this past season, crops such as corn and milo allow for more flexibility with in-season nutrient applications. Many producers forgo the option to topdress fertilizer in a drought thus minimizing the cost of producing a crop that is likely to fail. Soybeans do not have that luxury as there is a significant investment in seed cost and herbicide applications upfront that become sunk costs in the budget.  
Soybean prices have increased from $8.57/bu. in 2019 to $14.00/bu. in 2022. With the current uncertainty in world markets and drought conditions, it will require most of that price increase to offset the risk of growing high risk, high reward crops such as soybeans. Many drought-stricken milo and corn fields were salvaged as hay this past summer. Some soybeans met the same fate but many more were left standing as a cover for the next opportunity.  
Continue to analyze your rotations and utilize crops that allow you to grow high quality commodities for our consumers. Prices across commodities have moved together not presenting a home-run scenario with any decision regarding crop selection. Good managers find ways to reduce equipment and land costs while investing in their crops with adequate herbicide, pesticides and fertilizer. Focus on your strengths as a manager. Planting crops while giving them a high probability of success by managing the things you can control will be a good recipe for weathering these dry spells. 
Subscribe to receive top agriculture news
Be informed daily with these free e-newsletters
You May Also Like
---