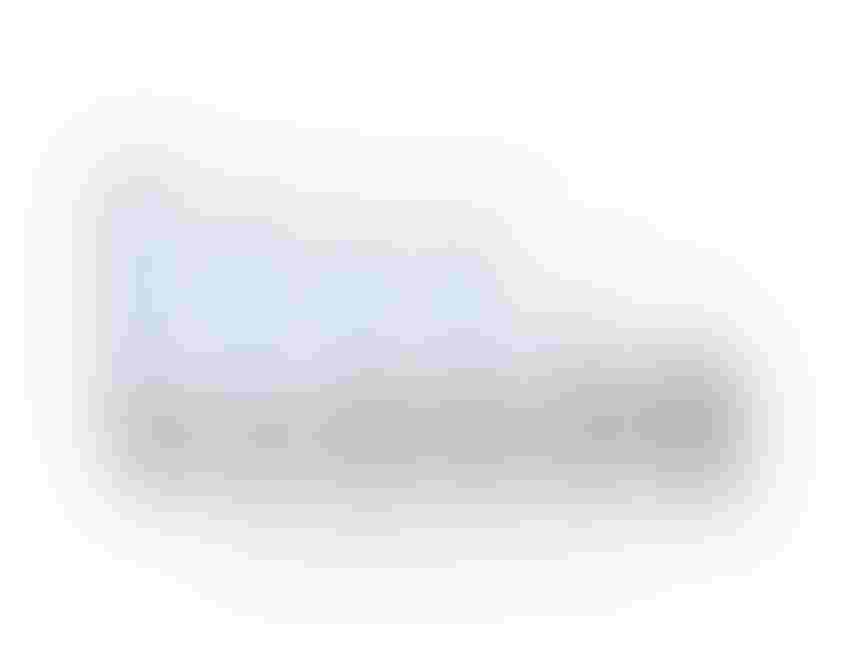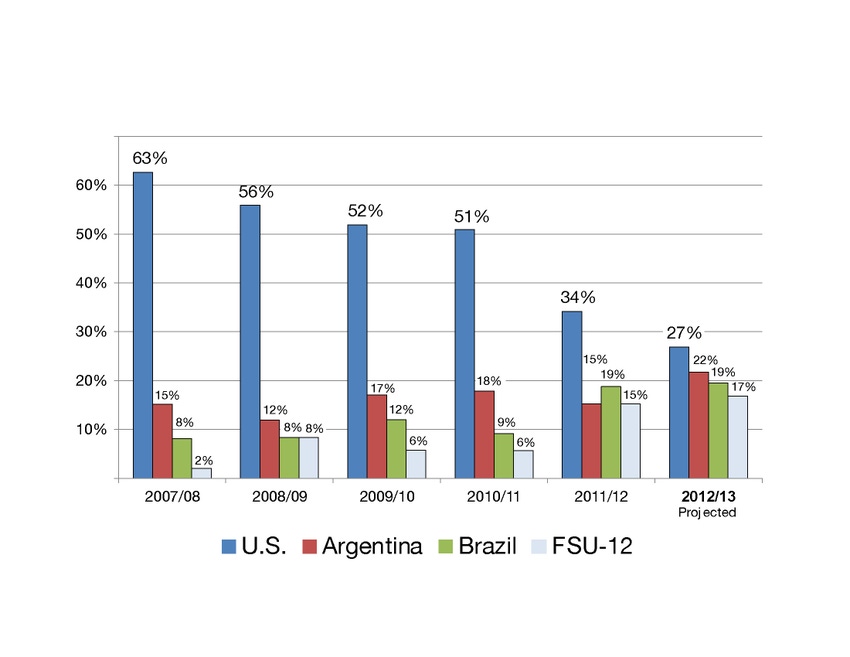 In two years or possibly even in six months, many corn producers will recognize that $7.50 corn may well have been the worst thing that has happened to them in the last 10 years. I've said before that I am of very strong opinion that corn prices are in the midst of the biggest bear market in history. I am sure some readers have laughed at such a statement and others have thought I have lost my mind. I am convinced that $7.50 corn is actually going to be one of the worst things that has happened to a Midwest corn farmer in a long time.
Why? Obviously $7.50 corn is good right now if you're a seller. There's an old saying in the commodity business that if you keep the price of any commodity too high too long, someone will find a way to either grow more, use less or use something else. That is currently happening in dramatic fashion!
The chart on exports explains what I am talking about. U.S. farmers have gone in five years from having a 63% market share of world exports to only 27%. And take a look at the countries that have gained. The former Soviet Union (FSU) has gone from 2% market share to 17% market share. Make any commodity very profitable and someone finds a way to grow it.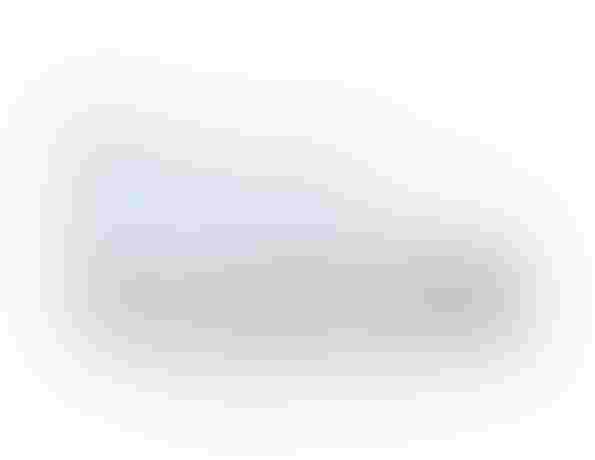 To help the competition, they have benefitted from the new corn genetics just like U.S. farmers have. In areas of the FSU that used to be only able to raise wheat can now raise corn. Soybean areas of Brazil that could only raise soybeans can now raise corn profitably. The same is true in Argentina. Technology is a double-edged sword. It is not limited to only U.S. farmers.
Demand has been hurt across the board. Feed demand in the last three years for livestock is down 26%. Exports down 50%, corn for ethanol down 10%.
Will it come back?
Supply can change quickly. Demand, once it is lost, takes years to come back. And if it does come back, it will come back only because our product is cheaper than it can be raised in other countries. No matter how you slice this cake, the end result is corn prices will get a lot cheaper and need to get a lot cheaper in order to restore demand. We need to get ethanol plants back on line that have been shut down. We need to get more competitive in the world market. We need to get to a price where livestock producers can make money.
Quit worrying about weather
In the coffee shop everyone seems to be more worried about the weather than they are about the key issue of lost demand. Demand is the big story! Typically in a year like this the market might hang up at high price levels into March – possibly early April. Producers waiting on higher prices right now are gambling very big. At $7.50, in my opinion, no one should be storing unpriced old-crop corn. Six dollar corn for new crop will likely turn out to be a very high price. This is a year to be an aggressive marketer.
About the Author(s)
Subscribe to receive top agriculture news
Be informed daily with these free e-newsletters
You May Also Like
---