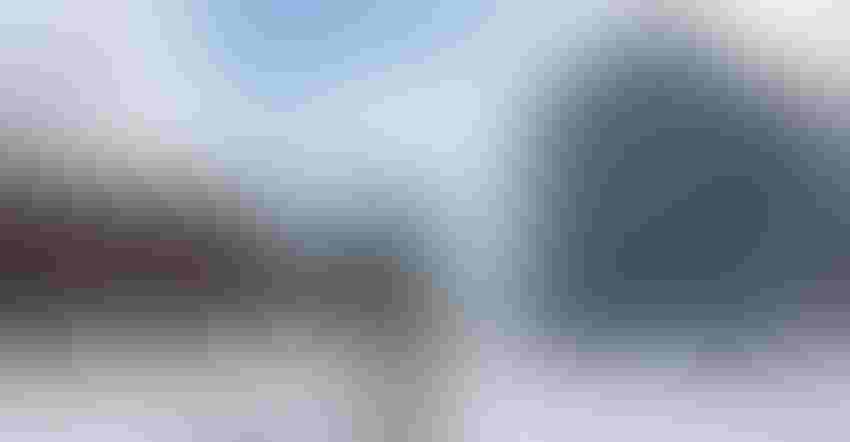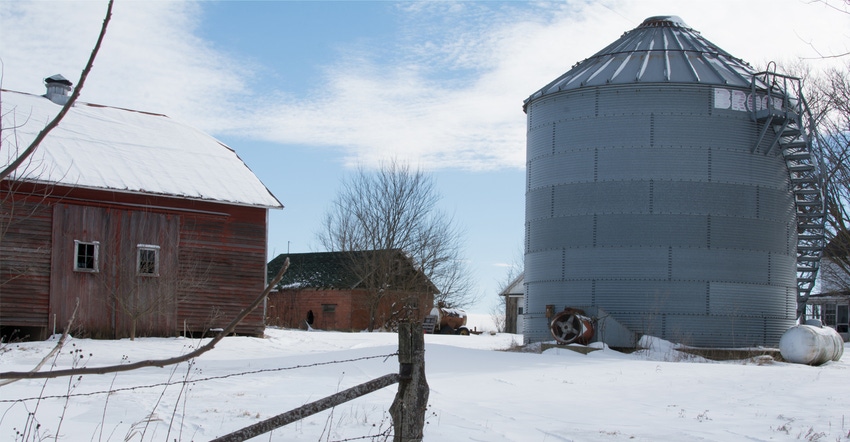 WINTER WEATHER: For farmsteads in Northern states, winter preparations in the fall can help keep homes and equipment in top shape.
Nicola Patterson/Getty Images
The Northern Plains are often known for their long, snowy, cold winters. Farmers and ranchers often batten down the hatches of their home farm before the snow flies.
Before the winter weather moves in, here are a few ways you can prepare your farmstead's home, equipment and lawn.
Prepare home for cold
With less-than-favorable winter conditions, many people will spend most of their time indoors. To keep homes comfortable and protected from winter elements, take these extra steps this fall:
Check systems. Have your heating system serviced before cold weather hits, whether that be a gas or electric furnace, or a wood burning stove. These systems should be serviced at least once a year to prevent fire and smoke damage.
Seal up buildings. Take a look around the outside of your home, repairing or sealing any cracks or openings. Adding caulking or weather stripping around windows and doors can help prevent cold air from getting into your home.
Plan for power. As ice storms can be an issue in the Dakotas, having a reliable power backup can be a lifesaver during inclement weather. A portable, gas-operated generator can keep your home warm during power outages and will help prevent frozen pipes.
Clear debris. Check around trees near your home to remove any dead or damaged branches. Winter wind gusts may cause these branches to break free and could cause damage to your home.
Phone a friend. Finally, if you plan on taking any holiday trips, ask a neighbor or friend to check on your property so any frozen pipes or water leaks can be swiftly handled.
Keep machinery in top condition
Proper storage and maintenance of farm equipment, can make spring planting preparations easier.
If equipment may still be used over the winter, operators should take care to maintain fuel, lubrication and air filtration systems, as conditions can help extend the machine's life. During use, keep undercarriages clean of mud, snow or debris, as they represent around 50% of maintenance costs.
If machines will not be used over the winter, remove the batteries and store them inside or in a heated shop.
Keeping rodents and other pests out of machinery can be difficult; control them by using traps and baits. These can include snap traps, live-catch traps, sticky traps or glue boards, and enclosed bait stations. Reducing rodent populations will lower the risk of damaged wiring.
To prepare for storage, sprayers should be drained, cleaned and rinsed for the winter. Chemicals can cause corrosion, damage parts and create clogs to your equipment.
While equipment may benefit from storage in a climate-controlled shop, keeping it dry is most essential. While a shop or garage might be ideal, even using a tarp to keep snow off is beneficial.
Tidy up lawn
Winterizing your lawn this fall can lead to a healthier turf in 2023.
Take care that lawns can breathe through any mulched or raked leaves. A good rule of thumb is to ensure that glass blades can be seen through mulch. A lawn smothered by mulch or leaves could suffer disease problems in spring.
Fertilizing, watering or killing weeds in your lawn is not recommended past September in the fall, but dormant seeding of your lawn is still possible over winter.
While the seeds will not germinate until the spring thaw, they can overwinter in level areas where they won't wash away. If you do choose to spread dormant seed, skip the crabgrass preventer the following spring as this will kill all germinating grass seedlings.
Also, the final fall mowing should occur after the grass has stopped growing. A lawn with grass too tall might become matted down with snow and susceptible to disease.
Before winter comes, taking a few steps to prepare this fall can help ensure a smooth and safe winter and spring season.
North Dakota State University Extension and Dakota Community Bank and Trust contributed to this article.
About the Author(s)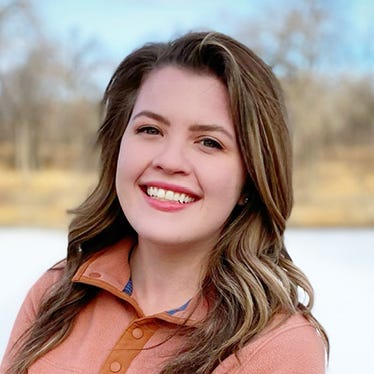 Editor, Dakota Farmer, Farm Progress
Sarah McNaughton is a graduate of North Dakota State University, with a bachelor's degree in agriculture communications, along with minors in animal science and Extension education. She is working on completing her master's degree in Extension education and youth development, also at NDSU. In her undergraduate program, she discovered a love for the agriculture industry and the people who work in it through her courses and involvement in professional and student organizations.
After graduating college, Sarah worked at KFGO Radio out of Fargo, N.D., as a farm and ranch reporter. She covered agriculture and agribusiness news for North Dakota, South Dakota and Minnesota. Most recently she was a 4-H Extension agent in Cass County, N.D., teaching, coordinating and facilitating youth programming in various project areas.
She is involved in agriculture in both her professional and personal life, serving on the executive board for North Dakota Agri-Women, and as a member in American Agri-Women, Sigma Alpha Professional Agriculture Sorority Alumni and Professional Women in Agri-business. As a life-long 4-H'er, she is a regular volunteer for North Dakota 4-H programs and events.
In her free time, she is an avid backpacker and hiker, enjoys running with her cattle dog Ripley, and can be found most summer weekends at rodeos around the Midwest.
Sarah is originally from Grand Forks, N.D., and currently resides in Fargo.
Subscribe to receive top agriculture news
Be informed daily with these free e-newsletters
You May Also Like
---