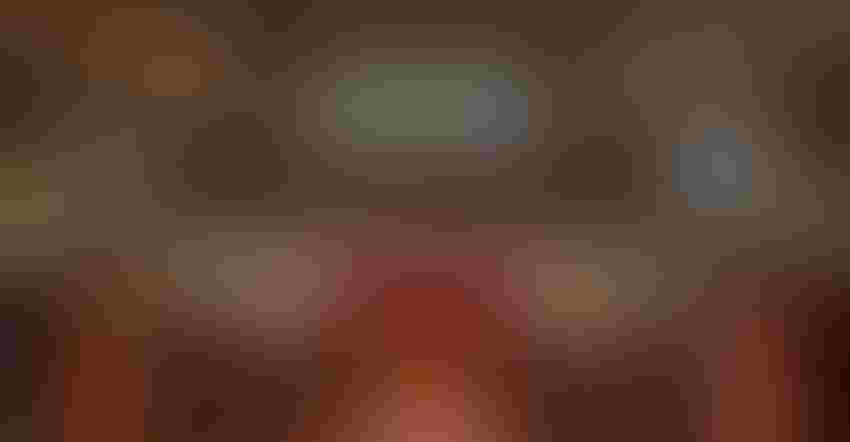 SESSION SUCCESS: Members of the Missouri House of Representatives will return to their districts with good news for farmers and ranchers, including more investment in broadband and agritourism.
Stephen Emlund/Getty Images
The Missouri General Assembly wrapped up its 2022 state legislative session, and the Missouri Farm Bureau outlined a few victories for farmers and landowners:
Property rights. The Missouri Legislature installed safeguards to protect property owners in eminent domain proceedings. House Bill 2005 applies to high-voltage electrical transmission line projects. Under the new rules, projects will be required to show a proportional public benefit for Missourians, calculated based on the proportion of miles of the line located in Missouri versus miles of the total project.
The bill also sets a price floor of 150% of fair market value for agricultural and horticultural property taken through eminent domain. It also bolsters the requirement of a good faith offer at the outset of negotiations, requiring the company to offer 150% of the appraised value, or the company may be liable to pay the landowner's attorney fees.
Tax credits. House Bill 1720 reauthorizes and extends several proven rural tax credits that had been allowed to expire at the end of 2021, including the New Generation Cooperative Incentive Tax Credit, Agricultural Product Utilization Tax Credit, and Meat Processing Facility Investment Tax Credit. It also creates a biodiesel incentive program and an ethanol retailer incentive.
Broadband. This year's state budget includes $372 million to invest in broadband internet infrastructure, including $250 million in grants to build out middle- and last-mile infrastructure.
State fair. The Legislature approved significant investments into the Missouri State Fairgrounds, including acquisition of additional property to expand the grounds, construction of a new covered arena to attract larger events, development of additional campsites, and other grounds improvements and maintenance.
Agritourism. The budget included $500,000 for a cost-share assistance program to help agritourism businesses purchase and place signs on highway rights-of-way.
New director of legislative affairs
Ben Travlos is Missouri Farm Bureau's new director of state and local legislative affairs.
Travlos, who has been the associate director of public policy for the Missouri Corn Growers Association, began at the Farm Bureau on May 16.
"Ben's knowledge of Missouri's agriculture industry and his work in the Missouri Capitol will immediately pay dividends for our members," Missouri Farm Bureau President Garrett Hawkins said in a news release. "Farm Bureau will continue to ensure our members' voices are heard on important agriculture issues statewide. We look forward to Ben leading that important mission."
Travlos also worked as an emergency management officer with the Missouri Department of Agriculture. He also completed an internship at the Missouri Farm Bureau home office, where he collected data for collaborative research on beginning farmer government programs as the organization's research and foundation intern.
Travlos graduated from Missouri State University with a bachelor's in agricultural business in 2017, and a master's in agriculture science and economics in 2019.
The Missouri Farm Bureau contributed to this article.
Subscribe to receive top agriculture news
Be informed daily with these free e-newsletters
You May Also Like
---