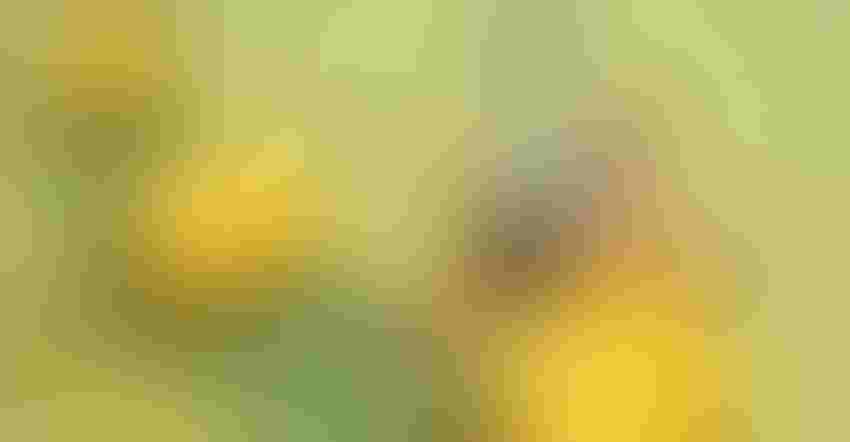 Don Nickelson recalls a day back in 2008 when high grain prices suddenly nose-dived, leaving him wondering what to do next.
"We were thinking prices were going to be good forever. We couldn't believe how quickly it switched," recalls the South Dakota crop and cow-calf operator. "I had a sinking feeling in my stomach and thought, 'Man, I don't know much about the marketing side of grain.' "
That aha moment forced Nickelson to come face to face with a weakness in his business plan. So he called a marketing adviser for help and began boosting his risk management game.
Together, they began to benchmark his sales compared to other similar operations, which led to tweaks in other metrics, like lowering machinery costs.
"I definitely needed to learn more, and it got me thinking about other parts of my operation where I needed to get better."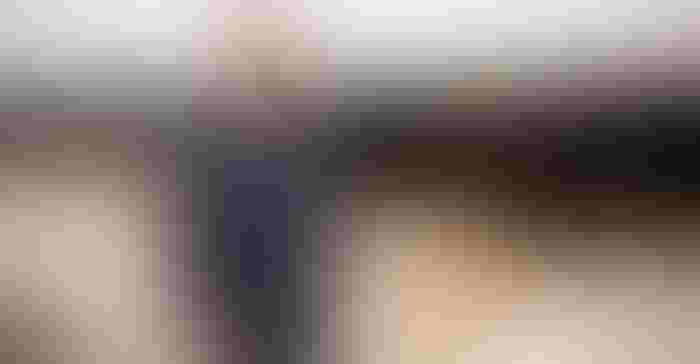 Turning points
By talking with thousands of farmers over the years, Farm Futures has learned the best have these traits:
They see lifelong learning as a mission, not a one-off.

They invest in professional improvement for themselves and their team.

They scrutinize their own capabilities to weed out weaknesses.

They seek feedback from business partners and advisers to improve business governance.

They realize that moving the business to the next level requires more than just a work ethic.

They all share one common trait (to be revealed at article's end).
There are a hundred ways to take the next step. You can attend a farm management workshop, enroll in an Extension class, read a book, talk to mentors, join a peer group or visit with a consultant, as Nickelson did. Most often, it requires getting off the farm and interacting with others.
Related: Farm Futures Business Summit to feature high-impact panels
Good managers spend just as much time evaluating their past performance as they do making future plans, because that's how they get better.
"The key part is self-assessment — finding out what you're good at and being honest about that," Purdue ag economist Mike Boehlje says.
To paraphrase Danny Klinefelter, another ag economist: In farming, you're either winning, treading water or exiting the business — whether you want to or not.
"Those who are able to honestly assess their strengths and weaknesses, then do something about it, gain a competitive advantage over the folks who simply make the same decisions year after year," says Dean Heffta, consultant and business coach with Clarus Results in Peoria, Ill. "A sustainable, competitive advantage is really the holy grail of business."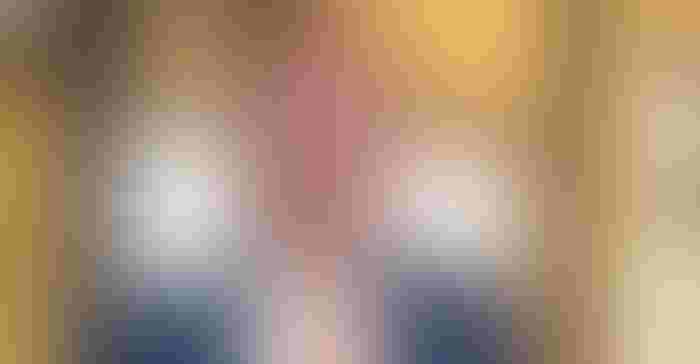 The key word is "sustainable." You might find the occasional good deal on glyphosate or get a bargain on some cash rent ground. That all helps margins, but a good deal isn't sustainable — it's mostly luck. So how do you make a competitive advantage sustainable?
"The only true sustainable advantage is the leader's ability to learn and implement faster than others," Heffta says.
Barriers to change
There are plenty of reasons to just keep doing things the same way. The day-to-day grind of running a farm can make it tough to commit time needed to self-evaluate or plan strategically. Plus, many farm families come from a proud line of farming ancestry, and sometimes that history can stifle innovation.
"If you grew up on a farm and feel your identity is, 'I raise crops,' these feelings can create limitations of what else I can do," Heffta says. "I know first-generation farmers who build innovative businesses because they don't know what can or can't be done. The only evidence they have is discovering what works. The trick is to take advantage of your farm legacy but also take a beginner's view on innovation."
The first step might be simply to sit down and review the farm's assets — land base, equipment, labor, skills — and begin leveraging those into something that adds to margins without actually adding acres.
That's exactly what Nickelson did after addressing his marketing worries. He took a closer look at his South Dakota fields, with yields ranging from 200-bushel-per-acre corn down to pothole-ridden 50-bushel-per-acre areas.
"I started going to soil health meetings to see what kind of transformations they were making in poor-producing fields and how they were gaining revenue off those fields," he says. "As a result, I stopped looking at it just as a cornfield but as a way to rejuvenate the soil and raise more beef."
Nickelson changed rotation to include oats and a cover crop mix, and bale-grazed in saline areas.
"I realized it's not smart to farm that whole field the same way," he says. "I started planting fewer acres of corn, but focusing some of my expense on better ground and using livestock on the poorer areas of the field. In a way, it's precision farming, using zones.
"As a result my total bushels didn't drop much, and I was farming less than in the traditional way. That was another aha moment. Making little tweaks like that can have a big impact on the bottom line."
Identify weak points
Online benchmarking services that collect data on similar-sized farms can help this process. A lender can assist. But benchmarks alone aren't enough. Anytime you average a large amount of information, you lose some insight in the process.
Farms are remarkably diverse, thanks to geography, yield swings, crop and livestock mix, owner's equity, off-farm income, etc., which can make an apples-to-apples comparison challenging.
"I find it helpful to identify some key drivers to measure that are going to be useful with our lender and in our business decisions, then start identifying objectives and actions that we can put into place to change the numbers for the better," Heffta says. "Then track progress over time. Are we getting better every year? The best person we can compete against is ourself."
Put your business advisers and providers to work as coaches. They have a front-row seat to what works at other farms and how your operation stacks up. If you're hungry to improve, you should be asking:
What one change would make my business better?

What do I need to be doing differently to compete in the future?

Who are the best producers I should be getting to know?
"If your banker, accountant, agronomist or retailer isn't giving insights and challenging you to get better, find someone who will," Heffta suggests. "But this all starts with the farmer sincerely wanting coaching and to be challenged. Most farmers, like most people, are hesitant to ask for that kind of feedback."
Time to act
Successful operations have a business culture that thrives on self-improvement. For them, "getting better" is habitual.
"It starts with a business culture that says we are committed to lifelong learning, where people can go refine their skills," says farm management consultant Dick Wittman. "Once you begin working on improving pieces of your business, you'll want to start thinking, 'What are we going to do every year to better ourselves?'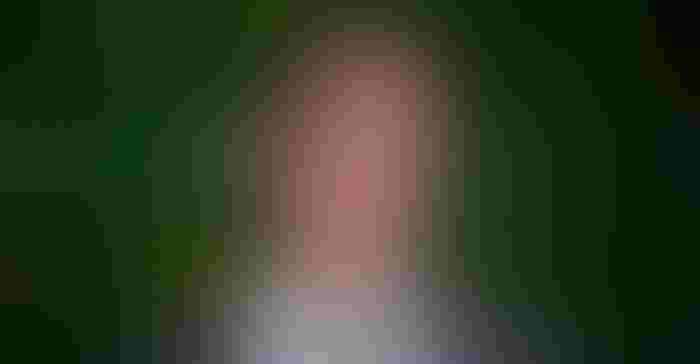 "I know businesses who every year have meetings just for professional development. Those are the kinds of things that lead you to professional improvement conferences, enroll in school, or send one or more of your farm team to a technical training session."
Related: One winter meeting you don't want to miss
Reevaluating every move you make on the farm can lead to some pretty interesting changes. Last fall, Nickelson decided to hire someone else to harvest his crop so he could devote more attention to cover crops and soil health.
"Giving up that seat was one of the hardest things to do, but with the tech they have now, it's OK to have someone else driving the combine," he says. "I wanted to focus on getting a cover crop on early, and in the past, I would miss that opportunity because harvest stretched out too late. If I can focus more on producing a good crop as opposed to just harvesting it, it's a better use of my management time."
The cover crops will help Nickelson reduce winter feeding costs, fertilizer costs and labor. By changing his calving dates to May, it reduced cow nutrition needs during winter. Although he sells calves a little lighter, he has more to sell. His income hasn't changed, but labor requirements dropped.
"Making changes like that for me is because I stepped back and said, 'Why are we doing it this way?' " he says.
Secret sauce
As promised at the start of this article, the great operators all shared certain things in common, including one attribute that can't be found in a workshop, peer group or magazine article. The secret sauce?
Passion.
"The world's best managers won't last long without some level of excitement for the work you do," Boehlje says. "Do you still see farming as exciting? Do you get up in the morning not because you have to but because you want to?"
Farmers tend to push themselves beyond limits at times. And like everyone, sometimes they get burned out, for one reason or another. Even so, if you don't have the right culture in your organization, and you lack passion for your work, it resonates with everyone on the farm.
"Make sure you still love what you're doing," Boehlje concludes. "If you don't have the right culture and passion for what you're doing, particularly in the older generation, it permeates the entire workforce and the family. It has the potential to be disastrous, not just financially, but for the entire family." 
About the Author(s)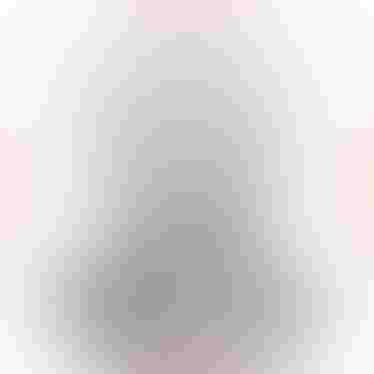 Executive Editor, Farm Futures
Mike Wilson is executive editor and content manager at FarmFutures.com. He grew up on a grain and livestock farm in Ogle County, Ill., and earned a bachelor's degree in agricultural journalism from the University of Illinois. He was twice named Writer of the Year by the American Agricultural Editors' Association and is a past president of the organization. He is also past president of the International Federation of Agricultural Journalists, a global association of communicators specializing in agriculture. He has covered agriculture in 35 countries.
"At FarmFutures.com our goal is to get readers the facts and help them analyze complicated issues that impact their day-to-day decision-making," he says.
Subscribe to receive top agriculture news
Be informed daily with these free e-newsletters
You May Also Like
---