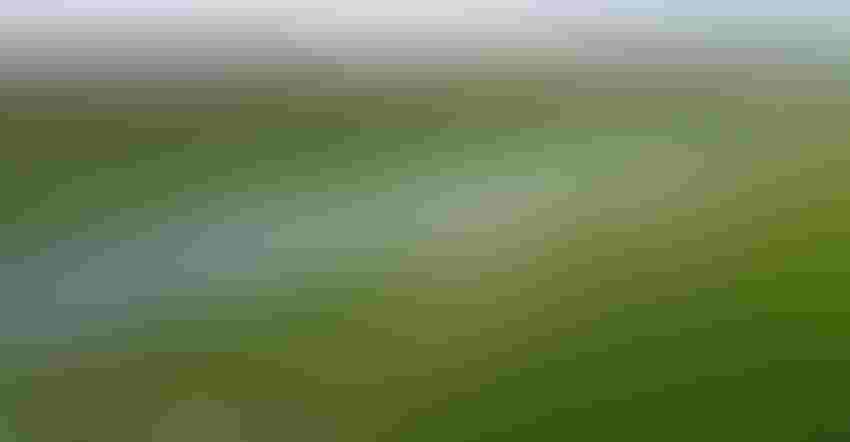 PUBLIC OR PRIVATE? One way to tell if the ditch on your land is public or private is to check your property tax statement for drainage assessments. A public ditch will have an assessment since that's how counties collect money.
Paula Mohr
The handling of excess water is dominating discussions again this year.
Flooding and saturated soils have provided frustration for farmers and farmland owners, worried authorities responsible for roads and bridges, and filled quite a few basements. Calls continue to come in about drainage systems, often beginning with "what can be done?" or "who is responsible?"
The answer depends on the details of the system, so this month we are going to look at some definitions relating to ditches and perhaps dispel some common misperceptions.
Public ditches don't belong to the public. In Minnesota, we often refer to "public ditches," which leads some to believe that the public has made an investment and has an interest in those ditches. Sometimes referred to as a county or judicial ditch, being a public ditch simply means that the ditch is administered through a local government authority, generally either the county or the watershed district. The process is spelled out in Minnesota state statute 103E.
While the drainage authority is responsible for oversight, the landowners who benefit from the drainage system are the actual owners of the ditch and pay all construction and maintenance costs based on a formula that determines how much each landowner pays based on how much they benefit from the system.
A ditch that was not built as a public ditch is usually referred to as a private ditch, and landowners work out among themselves how to finance these projects. Some private ditches are connected to public ditches, usually as smaller laterals. If you are unsure as to whether a ditch is public or not, check your property tax statements, which will show any drainage assessments as a line item.
Public ditches aren't necessarily aligned with roads. Another misconception I encounter is the belief that a ditch constructed along a road is a public ditch, while a ditch crossing private land is a private ditch. This is not true. Many public ditches contain portions that are next to roads and portions that cross private land. The distinction between public and private does not depend on location.
Public ditches are not open to the public for hunting. While ditches and the adjacent grass buffers are often good places to find pheasants, the public is not entitled to hunt there. The land is still the property of the landowner, including the right to allow hunting or not. The ditch authority holds an easement on the ditch area, but this easement is solely for purposes relating to managing the ditch.
The county or watershed district will take care of everything. Not necessarily. While the ditch authority does play a key role in administration, landowners are most often the ones who bring issues relating to maintenance to their attention.
Many counties have a person designated as the lead contact, but not all do. Landowners are often the first to see the need for maintenance, and as the beneficiaries of the drainage system, it is important for them to bring these needs to the proper authority. The drainage authority is responsible for gathering information on the project and ultimately approving any expenditure of funds.
In my experience, this discussion almost always includes the affected landowners, as the county commissioners or watershed directors understand that the landowners will be the ones assessed for the project. Projects that go sideways are often those in which landowners themselves disagree.
If you have questions about maintenance of a public ditch, be sure to check with your county or watershed district. They can provide more information on state guidelines and specifics of the ditch in question.
Formo is executive director of the Minnesota Agricultural Water Resource Center.
Subscribe to receive top agriculture news
Be informed daily with these free e-newsletters
You May Also Like
---