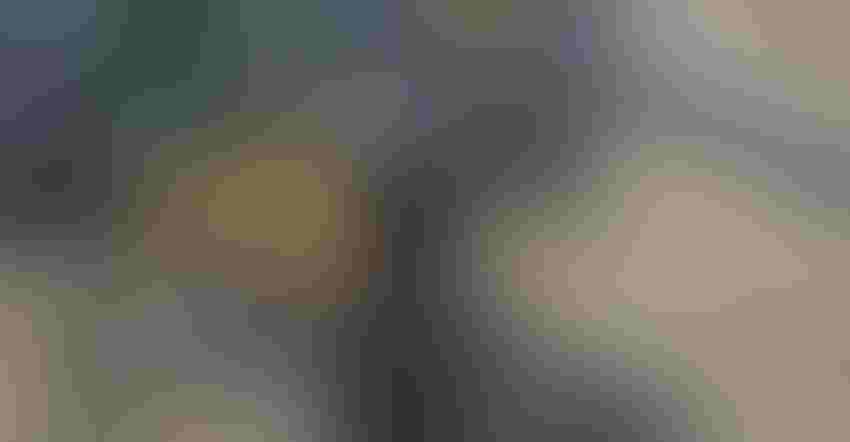 BACK TO REALITY? Because many farmers could not get new machinery, some have poured extra cash into tiling land, and others into buying more land. Will these dynamics change soon?
Tom J. Bechman
Indiana farmland values were up 30% compared to one year earlier in Purdue University's annual Farmland Values and Cash Rent Survey issued in August. Since then, anecdotal reports from farm managers and ag real estate agents indicate prices are still increasing. Relatively small tracts of farmland sold for $18,000 and $19,000 per acre earlier this fall. Unconfirmed reports for development land are much higher.
So, what's in store for the farmland market in the next year or so? To answer, let's examine factors influencing farmland values. These factors include cash rent or net return to land; working capital; interest rates; inflation; investment potential of farmland compared to other investments such as the stock market, corporate bonds or similar assets; and the supply of land.
Related: Key factors aligned to drive farmland prices higher
Let's split these into two groups. The first group consists of cash rent or net return to land and working capital. The second group consists of interest rates, inflation, investment potential of farmland and the supply of land.
Every one of these factors has been positive toward increasing land values over the past 15 to 18 months. However, moving forward, not all these factors are positively impacting projected farmland values.
Longer look
Let's take a more long-term view of farmland values, looking down the road beyond the next few weeks and months. In the long run, all these factors discussed here are not pointing in a positive direction.
For example, net return to land is expected to be lower in 2023 and subsequent years than it was in 2021 and 2022. Recall that it has been strong, especially over the past two years. Currently, commodity prices for grain contracts for the fall of 2023 indicate somewhat lower price opportunities compared to current prices, and also compared to prices some farmers locked in through forward contracting for the 2022 crop. At the same time, expected fertilizer prices for the 2023 crop remain at or near historic highs.
More importantly, interest rates have increased dramatically through most of 2022. These two trends are exhibiting downward pressure on farmland values.
In contrast, trends associated with inflation, non-farm investor demand and supply of land are still exerting upward pressure on farmland values. The relative strength of the imposing factors will determine whether, on net, factors creating upward pressure have more influence than the factors creating downward pressure.
Bottom line
One artificial factor that may be supporting current land price levels could change or disappear. Some farm managers and ag real estate agents believe some farmers who sold crops at high prices but who can't find new or used equipment to buy due to market conditions are looking for other places to park money. That may be tiling existing land, or it may be buying more land.
What' s the bottom line? If we experience increases in farmland values in the next year or so, the increases will likely be closer to the long-run average than to the increases experienced in 2022. Long-term average increases are about 5% per year.
Langemeier is a Purdue Extension ag economist, and associate director of the Purdue Center for Commercial Agriculture. Tom J. Bechman contributed to this story.
Subscribe to receive top agriculture news
Be informed daily with these free e-newsletters
You May Also Like
---