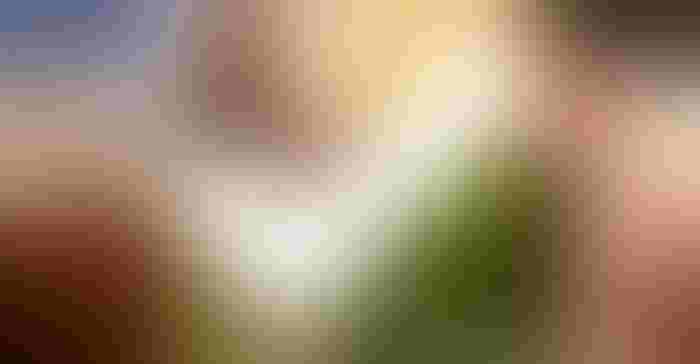 In 2021, Illinois farmers raising corn, soybeans, beef and pork paid nearly $50 million in checkoff assessments on nearly $23 billion worth of total commodity production. And over the past 50 years or so, four organizations in Illinois have been chartered with spending that money to promote, research and develop markets for their commodities.
Prairie Farmer wanted to take a closer look at how those organizations run, how they're structured, and how they're spending both membership dollars and checkoff dollars.
The organizations have incredible differences, making it hard to compare apples to apples, though we've tried where possible. What they all have in common — besides dedication to their farmer-members — is dedication to keeping checkoff and non-checkoff dollars separate.
As John Lumpe, CEO of the Illinois Soybean Association says, "We don't like gray areas. It's black and white to us."
That means every organization has a breakdown, and even timecards for each employee to track whether they're doing checkoff or non-checkoff work. Illinois Pork Producers Association employees average 55% of their time to checkoff activities and 45% to non-checkoff-related activities.
"We operate on the utmost integrity," says Jennifer Tirey, executive director for Illinois Pork.
Take a look at the infographics in the accompanying slideshow and the following in-depth explanations:
Corn
History. The Illinois Corn Marketing Act passed the Legislature in 1978; the first checkoff passed by referendum in December 1982 and began in 1983. It was always voluntary and always at the state level. That means it varies from state to state and is not consistent, like the soybean checkoff.
Indiana pays a half cent and has right for refund.

Iowa pays a penny and has right for refund.

Nebraska pays a half cent with no right for refund.

Michigan has no right for refund but has a referendum every five years.
Refunds. The corn checkoff is voluntary in nature, so farmers can request a refund of the checkoff dollars that were collected when they sold corn. IL Corn's refund rate is 3.2%, which Rod Weinzierl, executive director, says is not very high considering neighboring states are two times that rate. Why is it lower in Illinois? Prices matter, and so does trust in the organization. "If people think we're doing enough to help the overall profitability platform, they trust us to have a little more of it," he adds. "But it's very difficult to earn back trust when you lose it."
Staff. Weinzierl is philosophical on staff. He knows farmers may say they don't want to spend money on staff. But he's learned there are three basic ways to spend money: equipment, people, and expenses in running equipment or people. "So then, it's a matter of how you define people," he says. "Even 80% of a research contract at the University of Illinois is people."
Membership. Farmer membership varies among organizations, and Weinzierl says it's getting harder to track because more people are involved in an operation — and a membership. "Membership dues are important, but even more important is engagement. And you don't have enough capacity to be successful on both," he says.
Livestock. IL Corn spends about $1.1 million on livestock every year, with the biggest part to promote meat exports. Fun fact: Just 6% of Illinois corn is fed to animals in Illinois. Of that 6%, 5% goes to pigs and 1% goes to cattle. But Illinois is the biggest supplier of corn to the Texas panhandle and the Gulf of Mexico. "That's part of our rationale," Weinzierl adds.
Soybean
History. Illinois started its own voluntary soybean checkoff in 1964, which was superseded when a uniform, national soybean checkoff went into effect in 1992. Farmer-delegates voted in 1995 to eliminate the refund provision, making it a mandatory national checkoff. John Lumpe, CEO of the Illinois Soybean Association, says there is very little, if any, pushback from Illinois farmers on the checkoff. "I think they see the things we're doing," he says.
What's next. While Illinois Soybean used to pay a lot of agencies several million dollars to help with communications, strategy and more, the board that hired Lumpe wanted to go with a staff model. They're working to bring skill sets internally, and they're dialing back those contracting figures — by $1 million last year alone — and are hiring more staff.
Staff. Among the staff are two certified crop advisers and a production research specialist who are based throughout Illinois. They'll have more field trials this summer and will help extend research to soybean farmers. "This is a long and wide state," Lumpe says. "We can't just have people in Bloomington. We have to spread out." The association has hired a state legislative director and will hire a federal legislative director to help cultivate relationships in Washington, D.C. "The more we can hire internally, the more passion you develop," Lumpe adds.
Communications. At the end of the last fiscal year, August 2021, Illinois Soybean had spent $1.1 million on communications. Lumpe says that number catches the staff at that time, the cost of publishing eight issues of its magazine, trade and export communications, planning for the Farm Progress Show, and soy-centric meals with influencers.
Takeaways. Lumpe reminds himself that he's spending the farmer's hard-earned dollar, which means working with other organizations to maximize resources. "Why spend the checkoff dollar twice? We work with fellow states — Iowa, Indiana, Missouri, Ohio. We're pooling our dollars instead of each of us doing the same project," he says.
Beef
History. The Illinois Beef Association's state checkoff started in 1983, as a 50-cent-per-head checkoff courtesy of legislation in the Illinois General Assembly. The national program was enacted in 1986, which put the state program on hold until 2015, when Illinois beef producers voted to reactivate it. Today, the state checkoff is voluntary, but the national checkoff is mandatory.
Refunds. Because the state portion of the checkoff is voluntary, producers can ask for a refund. Executive Vice President Josh St. Peters says the overwhelming majority of refund requests are from producers who live just outside Illinois but ship cattle from inside the state. "Iowa cattle dropped off in Mercer County are still Iowa cattle, so we honor that," St. Peters explains, adding most checks go to addresses in Missouri, Iowa and Indiana.
Staff. Beef is the smallest of the four commodities by a long shot, at $670,000 in production every year. That means fewer checkoff dollars, fewer programs and fewer staff. But St. Peters says IBA works hard to be efficient with its time and resources.
Team. IL Corn gave IBA $95,000 last year, and Illinois Soybean gave IBA $22,000 (read more here), plus the two organizations work to support livestock production in a variety of other ways, including support of the U.S. Meat Export Federation. "The Illinois corn and soybean production industries both do a really good job of recognizing our beef producers for the role they play," St. Peters says. "We are stitched together by the life cycle of the commodity we're producing on Illinois beef farms."
Pork
Reduction. Delegates to the National Pork Forum recently voted to reduce the pork checkoff to 35 cents per $100 value beginning in January 2023. That will be down from 40 cents currently. Jennifer Tirey, executive director of the Illinois Pork Producers Association, says Illinois currently gets 18% of that money for the state, but the new state formulas are not yet known. The National Pork Board estimates it will reduce its budget by 12.5%.
Management. Illinois Pork is conservative in its budgets and spending, Tirey says. The organization spends less than it gets in checkoff dollars.
Non-checkoff. Every year, 60% of the dues Illinois producers pay goes to the National Pork Producers Council and 40% stays in Illinois for work on state and local regulatory policies. NPPC uses that money to influence national regulatory efforts like Proposition 12 in California, which could affect Illinois farmers. Non-checkoff programs are also funded by proceeds from the Pork Patio at the Illinois State Fair and the Illinois Pork Expo.
What's next. Tirey says they're starting to see budgets level out post-pandemic. Market hog numbers are reaching pre-pandemic levels, which means checkoff funding is getting back to normal. As an association, Illinois Pork had fewer events, which meant less expenses, but it gave away more pork at food pantries.
Consumers. As an organization, Illinois Pork is continuing to increase its consumer information funding, from $587,764 in 2020 to $619,500 in 2022. Money given to the association from the National Pork Board, IL Corn and Illinois Soybean Association goes into that fund. This is the big one, Tirey says, where they fund grocery campaigns and food service programs, University of Illinois football and basketball sponsorships, and donations to the U.S. Meat Export Federation. Illinois Pork also uses that money to target programming through Google analytics. Tirey says they've learned that if they want to reach the Chicago metro area, the dollars have to be very targeted. The association's contribution to the Illinois Farm Families program comes from this fund as well.
Editor's note: Figures for this story come from IL Corn, Illinois Soybean Association, Illinois Beef Association and Illinois Pork Producers Association.
Subscribe to receive top agriculture news
Be informed daily with these free e-newsletters
You May Also Like
---