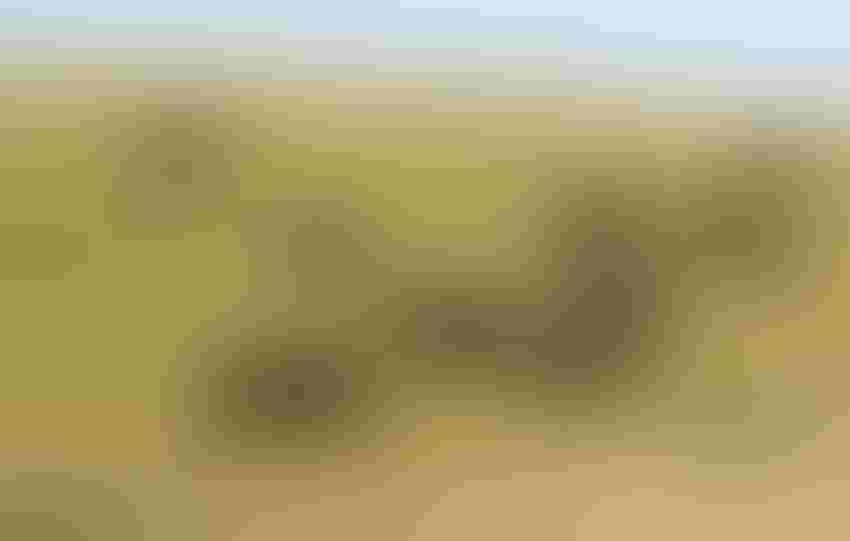 Changing the way we graze can dramatically alter the value and production of a ranch.
Alan Newport
Whenever a group of ranchers get together, sooner or later the conversation will turn to whose place just got sold and what did it bring. There will be some head shaking and bemoaning how you just can't afford to buy another ranch or help your kid get started on a new place.
In much of the country, the price of ranch land is driven by non-ranching factors. People are paying way more for the recreational value or the view from the ranch than what livestock production can afford to pay.
There generally is a common-knowledge guide for how many acres it takes to run a cow in any neighborhood. Most people seem to believe this is a predetermined stocking rate that is determined almost entirely by the amount of rainfall received in any given year. The truth is, environment determines only the upper limit of the carrying capacity potential of a ranch. It is the ranchers grazing management that determines how much of that potential is actually realized.
The plain and simple truth of the matter is most ranches in the US are managed in a way that generally captures less than half of the biological carrying capacity of the ranch. The two primary ingredients for producing beef are sunshine and water. Most ranches are ineffective at harvesting these two "free" inputs. While sunshine and rain water are free ingredients, the landscape we use as our solar panel and water catchment is not free.
If we decide we need to increase the beef output on our ranch by 40% to generate the revenue flow we need to make a living, how might we go about doing that?
One obvious way is to buy another ranch that is 40% the size of our current holdings. If our current ranch is worth $1,000/acre and we have 1,000 acres, we would need to buy 400 more acres at $1,000 to get 40% more grazing capacity. That would be $400,000 outlay, plus there would be closing costs, an increase in taxes, and so forth.
The failed approach the ranching industry has taken has been the quest to increase output per individual cow by 40%. Rather than having cows that wean 500 pounds, let's have cows that wean 700 pounds. The number of articles published in the last five years showing the folly of this approach is astounding. Go to the winter cattle production meetings and every one of them seems to feature a university researcher now showing big cows decrease ranch profitability, not the other way around.
A less obvious way to increase stocking rate is to get 40% more production out of every acre we currently own or control. Unfortunately, a lot of mainstream ranchers can only think of adding irrigation or more fertilizer or tear up the native range to plant some foreign wonder-grass. Is that really all we can do?
What if we found a way to capture more solar energy and water on every acre? How could we do that and what might it cost?
Let's step back and ask why are most ranches operating at less than 50% of their biological carrying capacity? The simplest answer is there is too much bare ground. Bare ground doesn't capture solar energy and make cow feed. Bare ground allows water to run off or set on the surface and evaporate. Why do most ranches have too much bare ground? Because cattle stay too long in the same place and pasture and rangeland are not allowed adequate recovery time to maintain plant vigor.
In 40 years of commercial ranching and grazing research I have learned the primary determinants of range and pasture productivity are:
The amount of time stock are allowed to be on a particular piece of ground

The time allowed for recovery
That local common-knowledge guide for how many acres it takes to run a cow is fundamentally flawed because it is based on management that completely ignores the role of time management on the nature of our soil health and plant community.
For the last 50 years the ranching industry and community focused on the animal and animal genetics, which misses the point that it is the land base controlled and the productivity of that land that drives ranch profitability, not individual animal productivity.
On a commercial ranch, most of our production costs are land-based costs, not animal-based costs. This is the reason why increasing the productivity of an acre of grazing land by 40% will always have much more impact of bottom line profitability than will increasing individual cow productivity by 40%.
Next week: Learn how to get that ranch production increase of 40% or more.
Gerrish is internationally known grazier, grazing consultant and consultant. Find him at www.americangrazinglands.com.
Subscribe to receive top agriculture news
Be informed daily with these free e-newsletters
You May Also Like
---