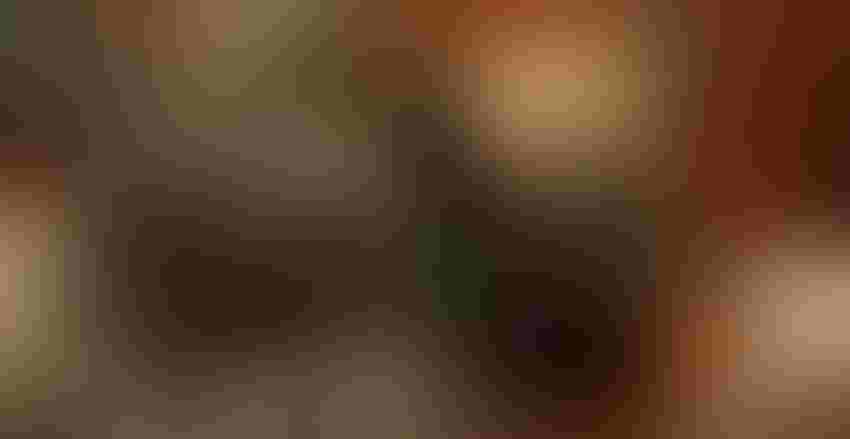 What four agriculture items should show up on a list of the 101 most important objects in American history?
Probably not the four selected by Smithsonian in its "101 Objects That Made America." But if you guessed cotton gin, John Deere plow, Cesar Chavez's jacket, and two bottles of Napa wine — you nailed it. The choices — fact or folly — are included in Smithsonian's November issue. With 137 million objects in 19 museums and research centers to choose from, Smithsonian distilled the American story into 101 artifacts and the resulting list is filled with the expected and the dubious — ranging from the Appomattox table and chairs to Andy Warhol's portrait of Michael Jackson.
Right or wrong, the four selections pulled from U.S. agricultural history:
1. Cotton Gin; c. 1794, American History Museum
Eli Whitney's game changer "could separate white cotton fiber from its sticky green seeds, processing 50 pounds of cotton a day, 10 times as much as doing it by hand. Excited planters quickly seeded entire fields with the crop."
However, Whitney lived the ultimate nightmare of invention: his gin was too simple and he served as the guinea pig for a primitive U.S. patent office. For farmers with enough mechanical know-how, Whitney's patent was only a bother. By the time he received validation of his gin patent in 1807, the money brought in only countered his losses from years of litigation.
For more, see The talented Mr. Whitney and his worthless cotton gin
2. John Deere Plow; 1838, American History Museum
"… one of the Smithsonian's most prized objects … The genius of blacksmith Deere's innovation was to discard the cast-iron moldboard — the blade — from the traditional plow of the rocky farm fields of the East, and replace it with a dynamically curved moldboard of wrought iron or steel."
3. Cesar Chavez's Jacket; Portrait Gallery
"A farmworker's initiative improved lives in America's fields, and beyond."
4. Vintage California Wines; 1973, American History Museum
America wins the "Judgement of Paris" in 1976 and the California wine industry explodes, 330 wineries in 1975; 3,754 wineries in 2012.
The list also included general history pieces that few would argue with: Lewis and Clark's compass, Bell's telephone, Appomattox table and chairs, Wright Flyer, Colt revolver, Edison light bulb, Kodak camera, Morse telegraph, and a Model T.
Lists are tailor-made for controversy and this one is no different. Not many people in agriculture would agree with all four of the Smithsonian's ag choices, but many non-ag choices seemed ludicrous at best: Michael Jordan's Bulls jersey, a Walt Whitman photograph, a Wonder Woman comic, a modernist style Eames Chair ……… and of course, R2-D2.
For more, see The talented Mr. Whitney and his worthless cotton gin

Follow me on Twitter: @CBennett71
Email me: [email protected]
*Image courtesy of Wikimedia Commons, Tom Murphy VII.
Blog archive
The myth of the aging US farmer
Biggest wine hoax of all? Kurniawan insanity plea
Cargo theft, cattle rustling cripple farmers and ranchers
Pig farmer replays Deliverance with repo men
Where is one-fifth of the world's fresh water hiding?
Dementia brings legal end to burn pit tragedy
Who are the top 100 private landowners in the US?
Farmer cheats death with pocketknife
Subscribe to receive top agriculture news
Be informed daily with these free e-newsletters
You May Also Like
---