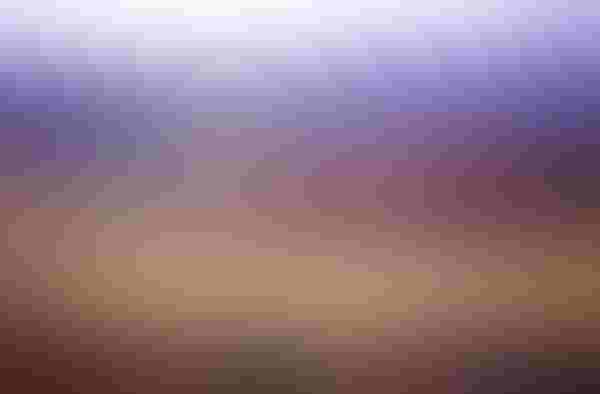 A new workbook to help farmers plan the transition of a farm or forest property from one generation to another is available from Virginia Cooperative Extension.
Planning the Future of Your Farm: A Workbook Supporting Farm Transfer Decisions can be downloaded at http://www.pubs.ext.vt.edu/446/446-610/446-610.html.
"Extension, land-grant universities and agricultural groups have been concerned about transitioning farm businesses for 20 to 30 years now," said Gordon Groover, Cooperative Extension farm management economist. "This is a document that takes you from start to finish in four sections on what needs to be done to transition a farm business from one point to another."
Extension's farm management group will continue to conduct farm transition workshops, but the workbook serves as a reference tool that can be used in conjunction with the workshops or on its own.
"We're excited about another resource for our farmer members," said Trey Davis, Virginia Farm Bureau Federation assistant director of governmental relations. "The workbook will be useful for farmers transitioning the farm from one generation to another or even those who want to expand their operations. It includes technical financial worksheets that will be invaluable to our farmers."
The Virginia Office of Farmland Preservation plans to print copies of the book for use in organized workshops conducted in Virginia, and to make them available at the VFBF Annual Convention. Funding for the workbook came from sales of Virginia farming license plates, which say, "Farming Since 1614." Fifteen dollars from each $25 plate fee is earmarked to help develop programs that help keep family farms in production.
The 114-page workbook addresses how farmers can divide their property, determine whether a farm is profitable and examine its cash flow situation. "In addition to the hard science, farmers need to think about the human side: What are the family needs and structure?" Groover said. The handbook helps with that by addressing farm family communication and how to meet with professionals who can help with planning.
Contact Davis at 804-290-1017, Groover at 540-231-5850 or Kevin Schmidt, Office of Farmland Preservation, at 804-786-1346.
Subscribe to receive top agriculture news
Be informed daily with these free e-newsletters
You May Also Like
---