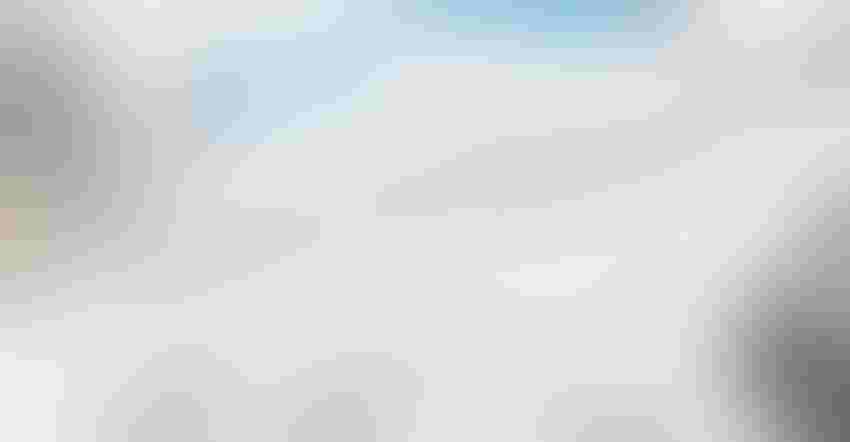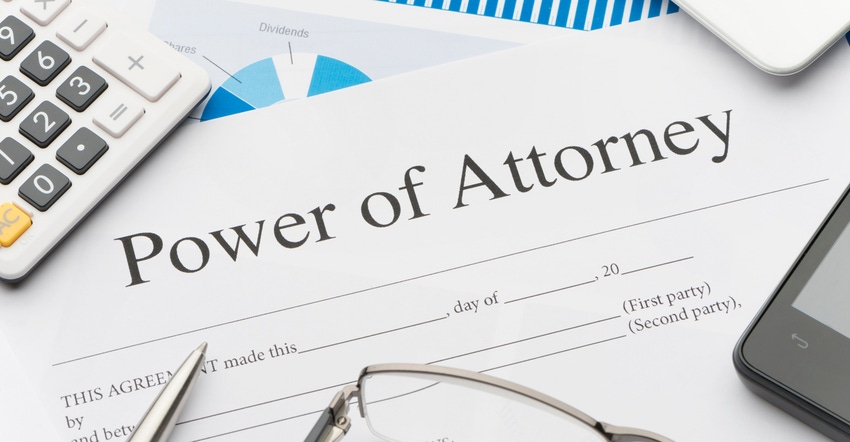 IF YOU'RE INCAPACITATED: A power of attorney is a document that allows you to nominate a person or persons to manage your financial affairs, and/or health care decisions, if you are unable to do so.
Courtneyk/Getty Images
When we think about estate planning, we usually immediately think about wills or trusts. However, financial power of attorney (POA) documents should also be an important part of every estate plan.
A POA is a document that allows you to nominate a person or persons to manage your financial affairs, and/or health care decisions, if you are unable to do so. The document is only in effect while you are alive. Some people have the misunderstanding that they can continue to use the POA for someone after they have passed away. At death, the POA automatically terminates, and the will or trust comes into effect. This is why POAs are important to include in estate plans; someone must be identified to act both during life (with a POA) and after death (an executor or trustee).
The 2 types of POAs
A general or financial POA applies to any and all assets you may own. This POA essentially says, "If I can't make decisions for myself, here is who I want to manage my assets and financial affairs." The POA does not need to give unlimited powers; there can be limitations placed on the POA. For example, the POA could deny the right to sell farms or allow only certain bank accounts to be accessible in the POA.
A big decision to make regarding the financial POA is, when does it become effective? One option is to have the POA become effective only when you have lost capacity to make decisions for yourself. This may seem like the obvious requirement, but it can present challenges. The person who becomes incapacitated is often the last person to know. Also, they are not usually very cooperative about being evaluated by a physician to determine legal capacity. Typically, incapacity is determined — at least in part — by a physician.
The other option is to make the POA effective immediately. This allows your POA holder to act on your behalf without proving incapacity. This tends to be a much easier and quicker process for the person acting as your POA. The challenge with this option is that the person named as your POA must be trustworthy. The financial POA is a powerful document that can cause significant financial damage if misused. If the POA is made to be effective immediately, you must have complete confidence in the person holding your POA.
The health care power of attorney (HCPOA) nominates the person or persons who you want to make health care decisions for yourself. Like the financial POA, there can be limitations placed on the authority of the HCPOA. For example, the HCPOA may state there is no authority to agree to a "do not resuscitate" order.
What happens without POAs
What if you don't have POAs? Doctors and hospitals may allow spouses to make health care decisions for each other without a HCPOA. Other than that, a POA or HCPOA holder should expect to be required to present a valid financial POA or HCPOA before making decisions for the incapacitated person. Banks and other financial institutions are particularly strict about requiring financial POAs before taking any actions. If you do not have either POA, a guardian will need to be appointed by the county probate court. The probate judge will usually appoint a family member, but is not required to do so. The guardian is required to take classes on how to be a guardian, and to file regular accountings with the probate court. Being a guardian is much more onerous and burdensome than being a POA.
Even if you have POAs, it is always a good idea to review them and make sure they still reflect your wishes. Your children may now be old enough to serve as your POA, or the person serving as POA may have moved or have a new phone number. It is important to have current contact information for your POAs. It is possible to create POA documents yourself, but it is advisable to consult with an attorney to make sure the POAs are completed accurately and executed properly.
Contact Moore, an attorney with Wright & Moore Co. LPA, at 740-990-0751 or [email protected].
About the Author(s)
Subscribe to receive top agriculture news
Be informed daily with these free e-newsletters
You May Also Like
---