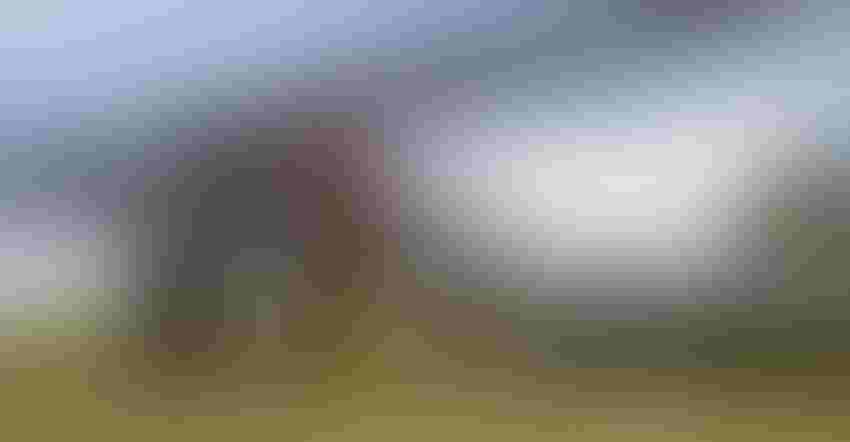 SEEDING CHOICES: The field day at Hal Truax's farm is dedicated entirely to choices for seeding cover crops. Seeding into standing crops with a high-clearance rig is an option.
No matter where you live in Indiana, you have a chance to attend a field day within the next few days or weeks that could help you boost your bottom line. These field days cover a wide range of topics and interests, from cover crops to grazing.
Take advantage of the contact information provided to find out details about these events.
• Seeing Green: Fields and Profits Soil Health Field Day. If you live in northern Indiana and are interested in conservation tillage, adjust your schedule to attend this one. Greg Lake, a conservation farmer and specialist with the Allen County Soil and Water Conservation District, says this field day will definitely be worth your time. It's slated for Aug. 10, from 8 a.m. to 3 p.m., at Roemke Farms, 12125 State Road 101, Harlan.
Steve Groff, one of the most recognized cover crop farmers in the northeastern U.S., visits Indiana to kick off the program and provide insight during the day. Catch his enthusiasm for cover crops, and learn how he progressed in his efforts to build healthier soils. Other features will include cover crop variety plots, a look at barley as a way to improve soil health, and vital information on water conditioning for spraying and sprayer cleanout from Fred Whitford, Purdue University director of pesticide programs.
To learn more, call the Allen County SWCD at 260-484-5848, ext. 3.
• Southeast Purdue Ag Center Field Day. For those in southeast Indiana, learn about the hottest topics of the growing season at the SEPAC Field Day on Aug. 17. SEPAC is located near Butlerville. The field day will begin at 8:30 a.m. and conclude at noon.
Purdue University weed specialist Bill Johnson will start the day by discussing weed control challenges this year and what was learned from them. He will give an update on dicamba as a new weed control tool, and will cover issues with off-target crop injury. Shaun Casteel, Purdue Extension soybean specialist, is slated to talk about managing soybeans for top yields. Joel Wahlman, SEPAC superintendent, and Alex Helms, farm technical coordinator, will talk about the basics of unmanned aerial vehicles and using UAVs in crop scouting.
Registration is required. Call 812-663-8388, or email [email protected] for information. Jeff Hermesch, Decatur County Extension educator, is helping organize the field day.
• Grazing for the Future Conference. If you are a livestock producer, you may want to attend this conference, also slated for Aug. 17. It will be held at Clifty Inn at the Clifty Falls State Park in Madison. The focus will be on making your livestock farm sustainable, organizers say. Topics will include how to revolutionize your farm, new feeding guidelines, low-stress livestock handling using grazing technologies and much more. The program will begin at 1 p.m. on Sug. 17 and conclude at noon on Aug. 18.
There is a charge to attend. Contact the Jefferson County SWCD at 812-265-7609 or Historic Hoosier Hills at 812-689-4107.
• Cover Crop Application Field Day. Learn about various ways to seed cover crops from people who have used these tools. This event will be Aug. 25 from 8:30 a.m. to 3 p.m.
Included on the program is aerial application with a demonstration planned, TerraGator broadcast seeding, seeding from a high-clearance sprayer rig, seeding off the combine and seeding while doing vertical tillage. The field day will be held at the Hal Truax farm, 6759 N. Hendricks County Road 100 East, Pittsboro. Learn more by calling the Hendricks County SWCD at 317-745-2555, ext 3.
Subscribe to receive top agriculture news
Be informed daily with these free e-newsletters
You May Also Like
---