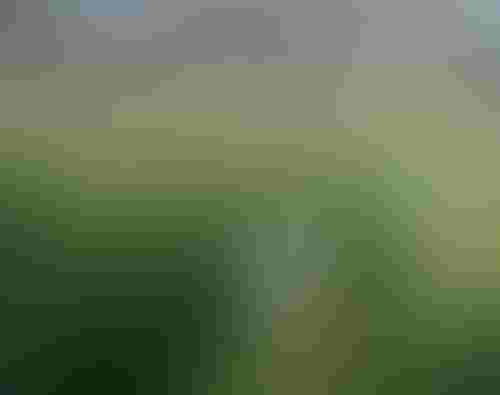 They say charity starts at home. And for nearly 15,000 people in the Washington, D.C. area and beyond, that sentiment was wholeheartedly felt earlier this December as they laid wreaths on graves in Arlington Cemetery.
In the true meaning of Christmas, people from all walks of life joined together to honor nearly 100,000 of America's fallen heroes.
The effort, known as Wreaths Across America, was started by Farm Bureau member Morrill Worcester in 1992. Worcester, who owns a wreath company in Harrington, Maine, had extra wreaths at the close of that holiday season and wanted to put them to good use. His idea: to honor America's soldiers buried at Arlington Cemetery.
And, as good deeds are contagious, once word got around about Worcester's goal, others from the community joined in to make it a reality.
A local trucking company stepped in to transport the wreaths, volunteers gathered to decorate them with red ribbons and even more people joined forces to place them on older graves that were becoming less and less visited.
That was nearly 20 years ago. Today, through the non-profit 501-c3 Worcester formed in 2007 to expand the program, national and state cemeteries also receive Worcester wreaths — nearly 600 locations in the U.S. and beyond.
Further, during the annual pilgrimage from Harrington to Arlington, the Wreaths Across America organization makes pit stops at schools, veterans' organizations and cemeteries to teach, honor and remember.
Seeing the police-escorted caravan of tractor trailers transporting the wreaths down the highway is a sight to behold.
This year, Americans from far and wide came by the busload, in carpools, by Metro and on foot to Arlington Cemetery. There were so many volunteers wanting to help out that wreaths became scarce. And that's a good thing. What was even more special was the amount of time people spent at individual gravesites reading the headstones and talking with their children about the sacrifices of those soldiers.
Because of the generous donation of wreaths and volunteer manpower, many gravesites are decorated, from those in the older section of the cemetery to those that are but a few months old. And Wreaths Across America is hoping to more than double its number of wreaths next year to ensure more fallen soldiers are remembered during the holiday season.
It's people like Morrill Worcester, who gave something that was so much more than just surplus wreaths, who represent the true spirit of Christmas — that of giving, remembering and honoring. It just happens that sometimes the holiday spirit is made even more special when it's wrapped in balsam and tied with a red ribbon.
Subscribe to receive top agriculture news
Be informed daily with these free e-newsletters
You May Also Like
---