Todd Glover's 42nd crop is the most concerning ever
Todd Glover's 42nd crop is the most concerning ever
Like farmers all across the country, Glover, who farms near Wilson, N.C., will be dealing with escalating production costs and supply chain issues the likes that he and other farmers have never seen.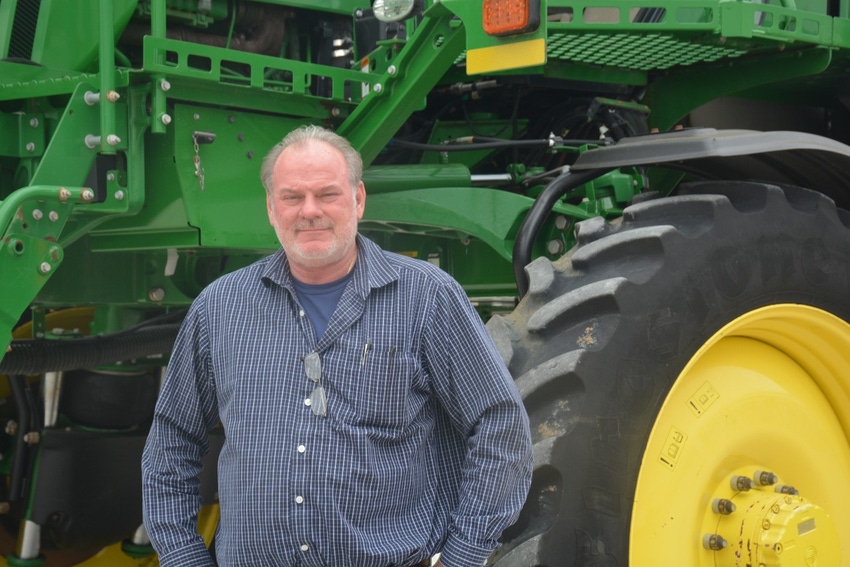 Todd Glover farms tobacco, sweetpotatoes and soybeans mostly in Nash and Wilson counties, with some land in Pitt and Edgecombe counties in North Carolina.
John Hart
Todd Glover is producing his 42nd crop in 2022 and never has he been more concerned than he is now. He's seen challenging years in the past, but this one really worries him.
Like farmers all across the country, Glover, who farms near Wilson, N.C., will be dealing with escalating production costs and supply chain issues the likes that he and other farmers have never seen.
"This one bothers me more than any other because of input costs. I think we're going to work for nothing and that's hard to do," Glover said of the 2022 crop year. "In my situation and other's situations, you can work a lifetime and lose it in one year. The profit margin is so close."
"Everybody uses Roundup, for example. Last year we paid $18 for Roundup and we're paying $65 now. Fertilizer prices have quadrupled. We were paying $345 for fertilizer last year. We're paying $900 now. Nitrogen prices have tripled," he said.
"Last year, we paid a little over $1 a gallon for fuel for our tractors. I bought some the other day; it was $3.07. These tractors burn 150 gallons of fuel a day. Last year, that was $100 a day. This year, it's $450 a day to do the same job."
Glover said stronger commodity prices will help, but prices still aren't where they need to be to provide margins. It's years like this where a farmer's management skills are really put to the test, he notes. Still, he is optimistic that better years are ahead and that he and other farmers will be able to work through 2022.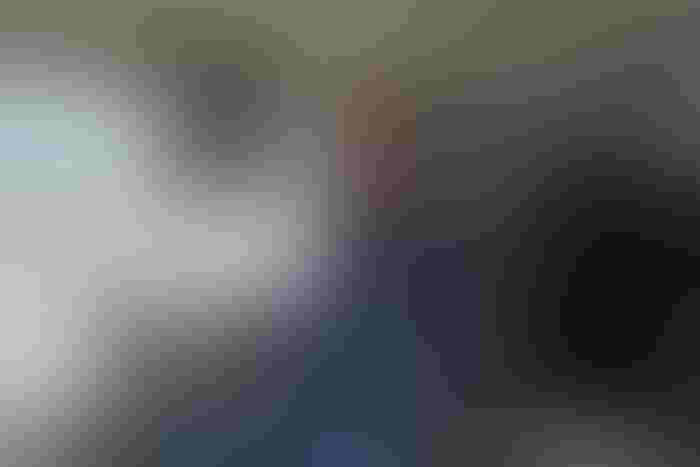 Todd Glover began farming on his own at age 16. (John Hart)
Good relationships key
And in the good years and the tough ones, Glover has always emphasized the importance of running the farm like a business by watching costs and doing the work to lock in the best price possible. Moreover, he emphasizes the importance of good relationships and a curiosity to try new things to make his farm business more successful.
Today, Glover farms 350 acres of tobacco and 400 acres of sweetpotatoes, along with soybeans. Most of his land is in Nash and Wilson counties, but he does have some land in Pitt and Edgecombe counties. Glover started farming with his great uncle Alvin Vick while in school. The farm was small at the time with eight acres of tobacco and 100 acres of soybeans.
Sadly, his great uncle suffered a major heart attack and died in 1978 when Glover was 15. He had to finish putting out that crop for his great uncle that year. The next crop year, he was in charge, producing his first crop on his own at age 16, all while still going to school.
"When I started at 16 years old, I had $3,000 in the bank and a dream. I took that and kept building on it. I had some wonderful people, a lot of great people who helped me. I never forgot them. They helped me out financially so I could get on my feet. We kept growing and tried to grow a little bit every year," he said.
Today, Glover has five full-time employees as well as H-2A workers who start working on the farm beginning in March. He also employs a consultant, Eddie Gammons to help him with his fertility program and another consultant, Brian Hicks, to be another set of eyes on his tobacco crop. He credits his secretary, Myra Lancaster, for making the ship run.
"Myra works in the office so I can be out in the field. She is very computer oriented. She works with our H-2A workers so they can run the GPS and operate the equipment. We capture everything and all of the data comes back to the office. Myra keeps track of all the data and all of our records." Glover said.
Glover also gives much credit to farm manager D.K. Wooten who "treats the farm as if it were his own, watching every dollar spent. He makes the show run and makes us successful."
It's all part of the business approach that Glover is committed to every step of the way. "Even though it is a family farm, you have to look at it as a business. You have to know what you have in a crop and what it costs you to grow it. Look at input costs and what you're going to get back. I think we run a pretty tight ship," he said.
Trying new things
Glover believes in turning to new technology and trying new things to push for higher yields. Although he can't use dicamba on his soybeans because of the tobacco, sweetpotatoes and other sensitive crops in his area, he did use Asgrow XtendFlex soybeans for the first-time last year and was pleased with his yield results.
He said he decided to turn to XtendFlex soybeans, even though he can't spray dicamba, because he likes the yield traits that stacked soybeans offer. XtendFlex is the first soybean trait with triple-stacked tolerance to dicamba, glyphosate and glufosinate. He also likes Asgrow soybeans because they also provide root knot nematode resistance, a must for his farm.
For his weed control program, Glover uses Roundup tank-mixed with Liberty which works well for him. He also turns to some of the older chemistry. He believes this will be all the more important this year because the older chemistry is cheaper in price per acre and should be more readily available than glyphosate.
He's used Treflan in the past and plans to do so again this year. By using Treflan preplant, he is able to make just one application of Roundup, which is a money saver. "Most of the time we can clean everything up. We don't have to come back with that second application of Roundup," he said.
As for higher fertilizer costs this year, Glover plans to watch his soil samples particularly close and apply just what the samples call for. He notes that his consultant, Eddie Gammon, will work closely with him, pull the samples and they will discuss the best targeted strategy.
"We don't have one plan that does it all. We put out what we need where it needs it," he said, adding that he uses a spreader truck connected to GPS with a multiplier to make precise fertilizer application. This year, he is adding another spreader truck to increase his efficiency.
Tobacco, sweetpotatoes main income crops
And for soybean maturity groups, Glover knows the early maturity varieties do yield better, but they don't work in his situation with the crops he is tending. Tobacco and sweetpotaoes are still his main income crops so he has to get them harvested first, before his soybeans.
"We're not able to start harvesting soybeans really early. We can't harvest soybeans in September. Our tobacco carries us to October. Our sweetpotaoes carry us to October, the first of November. We don't want to start harvesting beans until after we get our tobacco and sweetpotatoes in. We're planting a lot of mid Vs, late Vs, early VIs and mid VIs. We don't like to get to the VIIs," he said.
The strategy works for him in an area of North Carolina where it is tough to get big yields. He averages in the 45-to-50-bushel range with some fields yielding 60 to 70 bushels per acre. "I've harvested some 70-bushel fields, but average yield comes down really quick when you pick another field and get just 20 bushels to the acre," he said.
Through it all, Glover believes in strong relationships and having good partnerships to make his farm business succeed. He says his full-time workers, consultants, seasonal workers, and suppliers are all on the team.
"It's not an 'I,' it's a 'we,' and that's the way we try to run this place. We all work together," he said. "My theory has always been you don't' have to be the smartest apple, but surround yourself with smart apples. If you surround yourself with smart people, you will make it. You can't be good at everything; you need a team."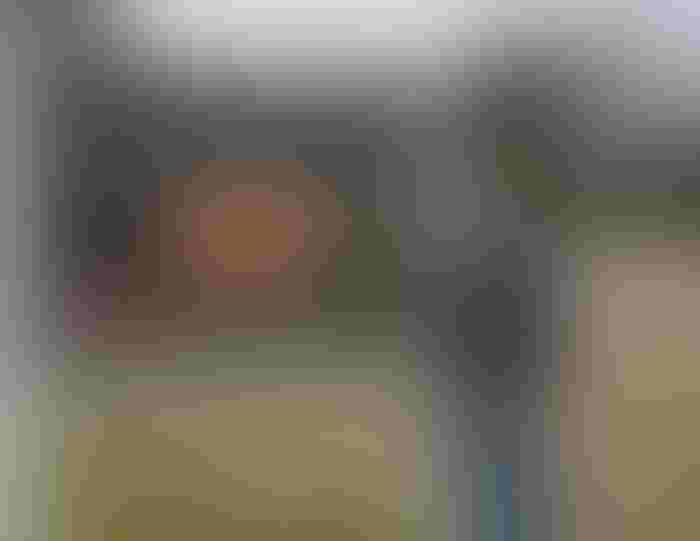 Todd Glover stresses a team approach in his farming operation. "It's not an 'I,' it's a 'we.'"
Subscribe to receive top agriculture news
Be informed daily with these free e-newsletters
You May Also Like
---