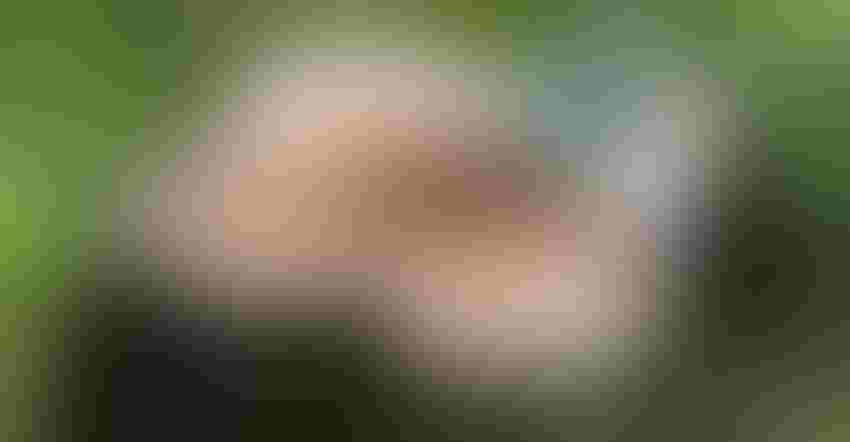 FORESTRY PLAN: Timber harvest is an important decision that will have effects for decades to come on your woodlands. Well-planned harvests will ensure sustainable income for generations to come. Remember to call before you cut.
Photos by Billy Beck
Whether a farmer or landowner observes the forestland on their property from a combine during harvest or is considering a solicitation to harvest trees from their land, the question to log or not to log is not a simple one. Unlike annual crop decisions, harvesting trees can have numerous short-term and long-term effects on the landscape and environment. There are many underlying questions such as how to log, what to cut, when to harvest and the worth of the timber, that feed into the ultimate yes-or-no decision.
I encourage every landowner to make a thorough assessment of their forestland before entering into a logging contract. Some fundamental considerations are understanding the current state and makeup of timberlands, the landowner's goals — financial, conservation, aesthetics, recreation, etc. — and the value of cut timber in relation to those goals. Referrals to professional foresters who can conduct assessments and prepare forest management plans are available from your local USDA service center or can be found through this list.
I've been told by more than one farmer that timberland is an afterthought and sometimes considered a "wasteland" on the farm. This perspective is one that foresters are working to dispel by helping landowners and farmers reframe their view of woodlands to see them as areas that can offer great value to the overall farm enterprise. On-farm woodlands have value (economic and beyond), and when managed properly through a working relationship with a professional forester, can diversify on-farm income and offer numerous compound benefits that align with the farmer's goals.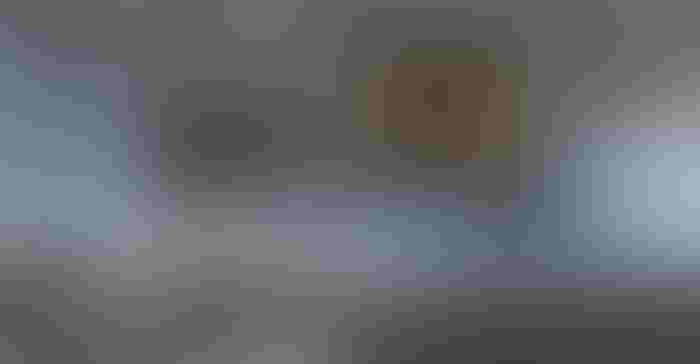 To use the metaphor of a three-legged stool, timber harvesting decisions should be balanced across three foundational roles. First is the landowner, who is the decision-maker and must set the goals; the second leg is a forester who can provide assessments and a forestry plan to meet the goals of the landowner; and the third is the logger, who executes the harvest in accordance with the forestry plan and landowner's wishes. The process should be collaborative and include all three primary stakeholders.
Sometimes there is confusion about what loggers and foresters do, how they accomplish their jobs and whether they are at odds with each other. While each has a different job to do and may approach tree harvesting from differing perspectives, most of the time they serve complementary roles that benefit the landowner and the environment.
Never an all-or-nothing proposition
Timber harvesting should always be done in accordance with a forest management plan. These plans include prescriptions for what to promote, what to harvest and how to manage the entire forest to maximize value and achieve the landowner's goals. Without such a plan, maintaining a healthy and viable forest — or even understanding the true market value of harvested timber — is nearly impossible.
Harvest is a forestry tool that has a purpose beyond economics. Forests change, and we need to mimic natural disturbance (via harvest, for example) to retain and promote certain valuable (more than money) species on the landscape, such as shade-intolerant oaks. However, since forests change at a an almost glacial pace when compared to beans and corn, the decision to cut or change forestlands should also be made at a well-considered pace. It is rarely in the best interests of the landowner to succumb to pressure or make a snap decision about a logging contract. Taking the time to consider all aspects, and even accepting competitive bids, can be advantageous and ensure proper value is obtained.
A timber harvest is both the end and the start of a forest. A poorly planned or hasty harvest can have negative impacts for decades. Scheduling of harvest during winter months to reduce soil compaction, consideration of wildlife habitat and seasonal needs, and practices to avoid or minimize damage to remaining trees or increasing susceptibility to disease, are all things to be accounted for in a well-planned harvest.
Getting a fair price
From the perspective of a logger, timber is a commodity that they want to harvest and sell to a mill or processing plant. Like row crop harvests, the market price is affected by quality, variety or species, supply and demand, and the cost to harvest and transport. However, with much lower volumes in play, the market value of timber can be more of a "what someone is willing to pay" situation where different buyers will set offers based on their independent economic and profit models—a situation that seldom works to the advantage of the seller. And in Iowa, only bonded Iowa timber buyers are permitted to purchase standing timber.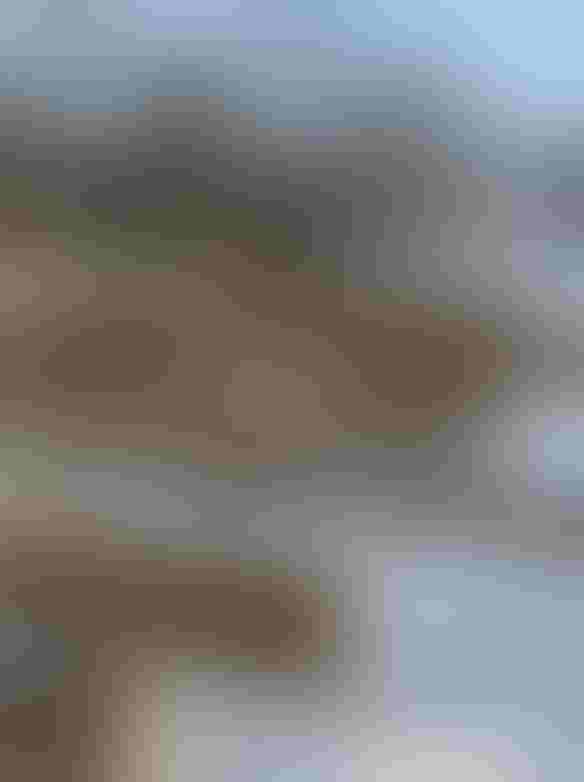 In most cases, without engaging the services of a professional forester, farmers have no idea about the makeup of their forestland in terms of species, grade, volume of viable timber or the economic value of their trees. This can lead to receiving far less for a crop that is essentially harvested one time. When you work with a forester, you can know exactly what you are selling, know that the harvest will achieve your goals and that you will receive the best value for your timber.
Forest management plans
As essential tools prepared by foresters, forest management plans can take different forms and approaches that offer customized guidance to landowners making decisions about their forestlands. Changing the perception from "wasteland" to "valued land" is a daunting task facing foresters. Most Iowa landowners responding to a U.S. National Forest Service Woodland Owner Survey were unaware that planning services were available; and even among participants in the Master Woodland Steward Program from Iowa State University Extension and Outreach — people invested in forestry — one-third did not have a plan at the beginning of the program.
There is much work to be done in the field of forest management across Iowa's farmland and natural areas. Resources to learn more and aid in finding professionals to assist in planning are readily available, and outreach efforts to change how forestlands are viewed are ongoing. These efforts should help better serve the long-term economic and environmental goals of farmers.
Logging and timber harvest are essential and useful tools in managing forests. Planning and assessment are even more important. And most important of all is for landowners to take all the time they need to make an informed decision about how, when and with whom to contract for logging.
Beck is an assistant professor and Extension forestry specialist at Iowa State University. He is responsible for forestry Extension and education across all of Iowa's 99 counties. His research investigates the impacts that trees, woodlands and forests have on water quality and quantity in the Midwest.
Subscribe to receive top agriculture news
Be informed daily with these free e-newsletters
You May Also Like
---