Tight scrutiny of beef industry reassures US consumers
Tight scrutiny of beef industry reassures US consumers
The U.S. beef supply is safe, despite a recent BSE discovery in California.No meat from the infected cow was bound for the food supply. The cow, more than 30 months old, had died and was to be rendered -- made into soap or other household products. Because the cow died, it was tested for BSE.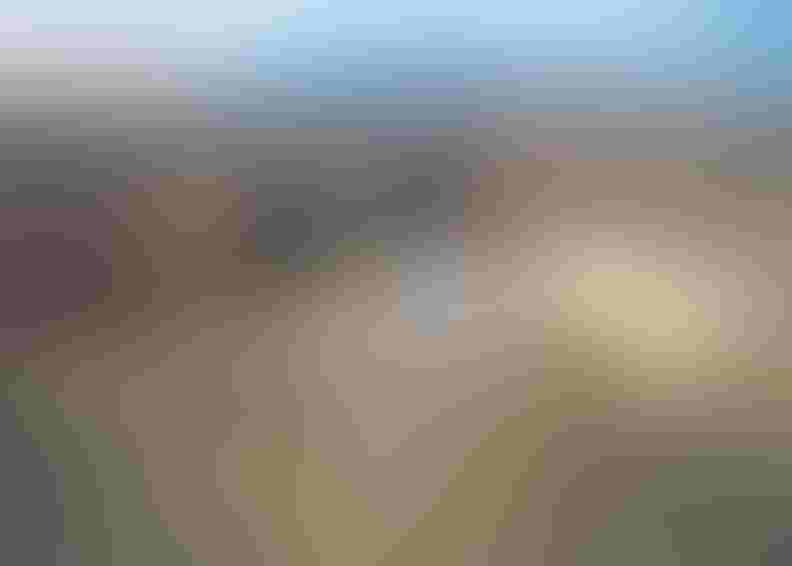 Beef consumers should not overreact to the first case of so-called "mad cow disease" in the United States since 2006, discovered recently in a dairy cow in California, according to a veterinarian in Penn State's College of Agricultural Sciences.
The infected cow, the fourth ever discovered in this country, was found as part of an Agriculture Department surveillance program that tests about 40,000 cows a year for the fatal brain disease, more accurately called bovine spongiform encephalopathy, or BSE. The disease can cause a fatal human brain disease in people who eat tainted beef.
(For more, see: Fallout from mad cow scare hopefully short-lived)
It's that close scrutiny of the nation's beef supply by USDA that should reassure consumers, noted Bhushan Jayarao, professor of veterinary and biomedical sciences, who is director of the Penn State Animal Diagnostic Laboratory.
One of three facilities in the Pennsylvania Animal Diagnostic Laboratory System, the lab on the University Park campus has been testing animal tissues for disease since the mid-1980s and was formally established in 1992. It is a part of the national surveillance network that performs tests for BSE.
"No meat from that cow in California was bound for the food supply," said Jayarao. "The cow, more than 30 months old, had died and was to be rendered -- made into soap or other household products. Because the cow died, it was tested for BSE."
BSE is caused by an abnormal protein called a prion. Research indicates that the disease is most commonly spread when cattle eat feed containing rendered byproducts from infected cattle. As a result, the United States in 1997 banned the practice of feeding animal by-products to ruminants.
However, in this most recent case, Jayarao explained, analysis found that the cow had what is referred to as an atypical case, which is believed to have occurred spontaneously through a mutation.
"That means the cow didn't get the disease from eating infected cattle feed, and that's critical," he said. "It's just a random mutation that can happen every once in a great while in an animal. Random mutations do occur in nature."
BSE in cows has been a problem in the past when animal byproducts were used to supplement animal feed. In the United Kingdom, more than 180,000 cows may have been infected during the 1980s and 1990s. In other countries, the infection's spread was blamed on farmers adding recycled meat and bone meal from infected cows into cattle feed.
Jayarao said the fact that the testing system found "what is a really rare event" is a strong indication that the system works. He suggested that the California cow's form of the disease so rarely occurs that consumers should not be alarmed.
"USDA has taken a proactive stance with its surveillance program, which caught this case," said Jayarao. That's the good news."
The previous three confirmed cases of BSE in cows in the United States occurred in a Canadian-born cow in 2003 in Washington state, in 2005 in Texas and in 2006 in Alabama. Both the 2005 and 2006 cases were also atypical varieties of the disease, Jayarao said.
He described the measures put into place by the U.S. government and other nations in recent years to prevent BSE from entering the food chain as interlocking safeguards, and he stressed that there is evidence they are effective. In 2011 there were only 29 confirmed cases of BSE worldwide, a dramatic decline since the peak of 37,311 cases in 1992.
Jayarao credited the decline of the disease to effective banning of animal products in cattle feed.
Frightening as BSE is, Jayarao contends that it is best for the public to have the latest and most accurate information about risks and safeguards that exist related to their food supply. "It is always better for producers to have educated consumers," he said. "Everyone benefits when consumers get reliable information from credible sources.
"There are so many checks and balances in place now, and that should be of great comfort to the consumer," said Jayarao. "Beef in the retail market is very safe."
Subscribe to receive top agriculture news
Be informed daily with these free e-newsletters
You May Also Like
---