Three pistachio pests to keep an eye on this month
Three pistachio pests to keep an eye on this month
To the list of possible threats to your pistachio crop at this point in the season, add the following three pests. Bob Beede, University of California farm advisor, emeritus, singles them out in his latest Pistachio Task List newsletter.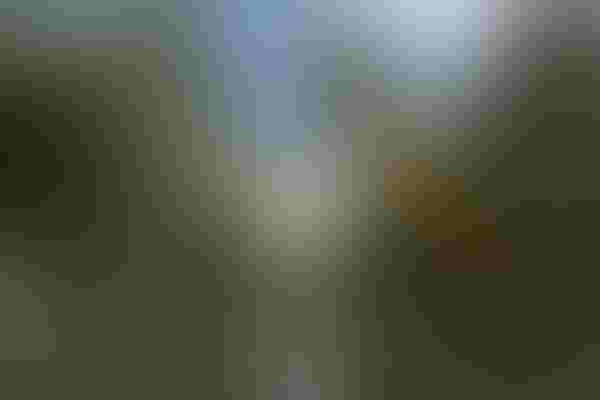 To the list of possible threats to your pistachio crop at this point in the season, add the following three pests. Bob Beede, University of California farm advisor, emeritus, singles them out in his latest Pistachio Task List newsletter.
Plant bug
At this time of year, don't look for the typical hull discoloration (epicarp lesion) the plant bug causes when feeding before shell hardening. That's old damage, he points out. Instead, look for new damage at the base of the nut where it attaches to the stem. This area remains softer. Plant bug feeding here can cause loss of the developing kernel. Big bug feeding elsewhere on developing kernels causes distortion, sunken areas and black lesions in the meat (kernel necrosis).
"Carry a pair of hand shears during orchard monitoring," he says. "Select nuts randomly and cut them open to examine evidence of recent kernel damage."
Another reason to check for plant bugs is Stigmatomycosis. The big bug mouthparts transmit this fungal yeast infection, which results in wet, slimy kernels, when penetrating the kernel.
Navel orangeworm
Because adult moths find maturing nuts more attractive, NOW traps become useless by the end of July, Beede says.
Research and field reports indicate that the new Suterra Biolure traps promises a more effective alternative. They're reported to be as good as female moths in catching male NOW. Plus, these traps catch male moths before the egg traps start up. That, he points out, provides valuable lead time in planning NOW treatments.
"The Biolure may be very helpful in timing your August treatment, since you might be able to project 500to 600 degree days (DD) out from heavy moth catches in July to possibly predict when the next wave will occur in August," Beede says. Research is currently underway to better measure and verify this timing.
By August, NOW development is strung out and generations are overlapping. As a result, a single treatment is unlikely to provide enough residual to reduce damage by much more than 50 percent, Beede says. Also, in August, NOW eggs often are imbedded in early maturing hull tissue. Consequently, the worms avoid insecticide exposure unless they hatch and wander over the material before boring into the hull tissue.
Want the latest agricultural news each day? Click here for the Western Farm Press Daily e-mail newsletter.
Beede advises basing your treatment decision on such factors as damage history, the abundance of mummies and early splits, the projected harvest date and the presence and condition of surrounding orchards, especially almonds.
"Don't forget to check the crotches of your trees for old nuts, which are often infested," he says. "When first laid, NOW eggs are white. Within a day, they turn a salmon-color, becoming a reddish-orange just prior to hatch. Mean egg hatch is 100 degree-days from the time they are laid (about three to four days in the summer).
Also, check the size of any NOW larvae you find. This helps determine how strung out the NOW flight is in the orchard.
Harvesting pistachios after Sept. 15 greatly increases your risk of NOW, Beede explains. Reducing damage often requires an insecticide. Monitoring shriveled and split nuts weekly will give you an idea of how much NOW is present.
"Depending upon the population and when you find it relative to your planned harvest date, use of the longer residual pyrethroids will provide better control, but they have a longer pre-harvest interval, one week versus one day," Beede says.
Insecticides chosen for adult activity are most effective when applied at night, when the moths are active, he adds.
In selecting an insecticide and planning your treatment, Beede recommends checking with an experienced pest consultant.
"Also, you should check with your processor to make sure your plans do not conflict with maximum residue levels set by other counties," he says. "It's critical to keep excellent records of what you have done. This is a major component of the good agricultural practices program established by the industry."
Pacific mite
Occasionally, the Pacific mite can infest a pistachio orchard, Beede notes. Unlike the citrus flat mite, the Pacific mite can cause damage at low populations (three to five per leaflet). Defoliation during kernel filling can greatly reduce crop quality.
Research suggests pacific mites do not thrive on pistachio. Six-spotted thrips are very effective predators, he says.
His research found that oils of all types were as effective as synthetic compounds in controlling this pest. Beede doesn't advise adding spreader-stickers to oils. This could cause russeting of the hull tissue, increasing the potential for Alternaria infection later.
Keep in mind that slight phytotoxicity may occur when applying an oil close to wettable sulfur.
Subscribe to receive top agriculture news
Be informed daily with these free e-newsletters
You May Also Like
---